Panasonic tab 8 HD Tablet – Cheapest Branded Tab you can buy
Panasonic Tab 8 HD tablet is a low-mid range tablet launched by the Japanese electronics giant. Targeting the customers on a tighter budget, this Tab is a feature-packed product offered with a great deal on Amazon India. It is one of the best Tab under 15000 that you can buy today.
Whether you are a professional working from home or a student attending online lectures and classes, this Tab can be the right choice for you.
Panasonic tab 8 HD Tablet Specs
In box content
Tablet
Travel Adapter
USB Cable
Quick-Start Guide
Features Rating
In-depth Feature Review of Panasonic tab 8 HD Tablet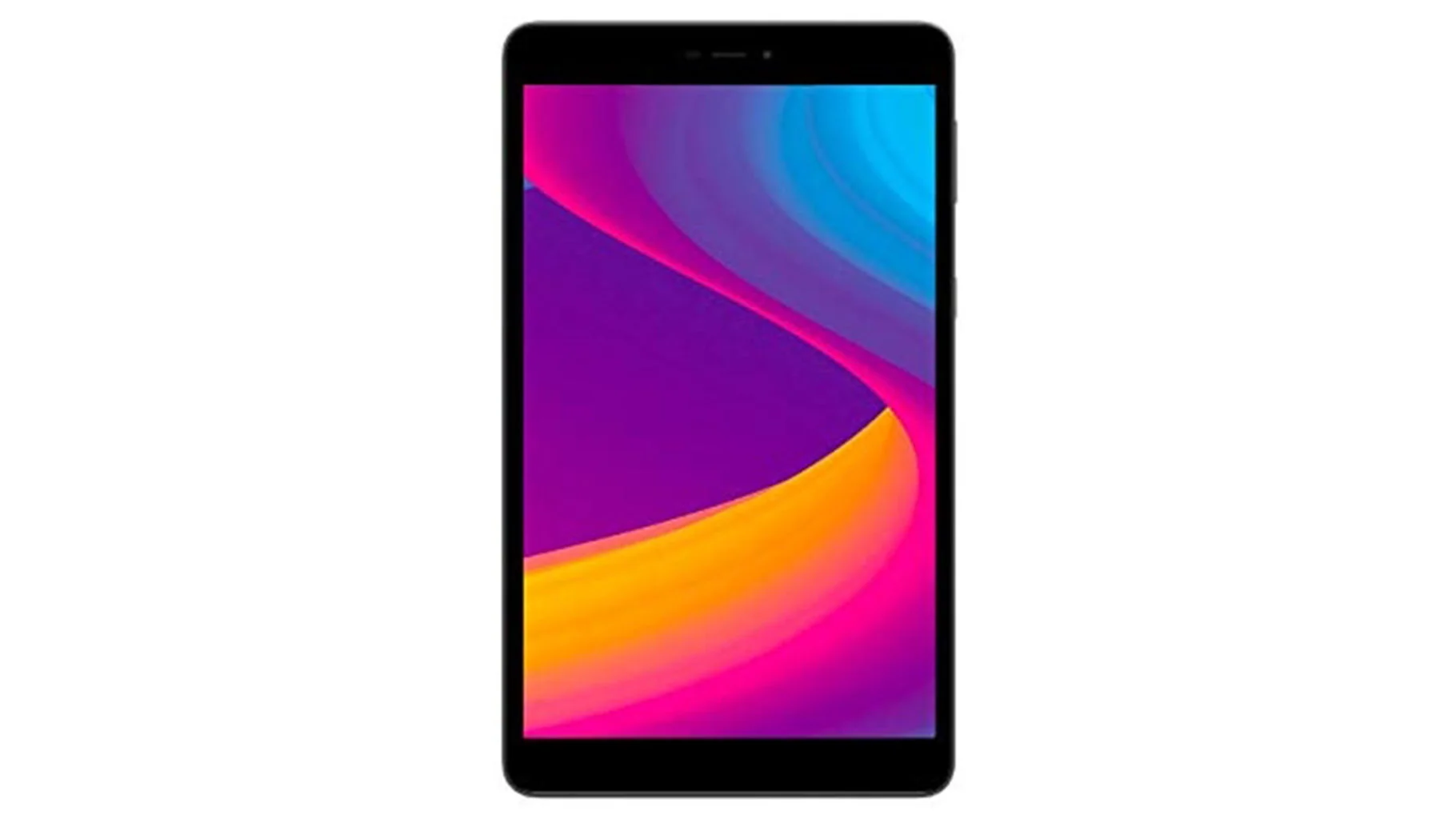 Display Quality of Panasonic tab 8 HD
The Panasonic Tab 8 HD tablet variant comes with an IPS LCD display. It's an HD+ screen of 1200 x 800.
IPS panels display consistent, accurate color from all viewing angles. It will not lighten or show tailing when touched.
It is a crucial feature for touch-screen devices to get better & more explicit images and stable response time.
Processor
Panasonic Tab 8 HD tablet has a MediaTek helio chipset with a 2 GHz of clock speed. It is an octa-core processer, which helps in fast multi-tasking. Even though it's an average processor but can perform regular tasks like watching videos, reading & usual stuff without any problem, it's not that you can't do multi-tasking in it. Still, it is limited to apps that don't demand very high performance and memory. It tends to slow down when you use it for heavy gaming or editing videos. But, at this price point, it's still better than its competitors.
RAM capacity of Panasonic tab 8 HD
It comes equipped with 3GB of RAM. With this capacity, you are not going to get any lag while using it moderately. This 3GB of RAM gives you the liberty to install a lot of apps. Although 3GB is good enough for multi-tasking, still Games of size above 2GB will experience some lag. It is one of those features that make it one of the Best Tab under 15000.
Camera
Panasonic tab 8 HD tablet comes with an 8 megapixel back camera with flash & a 5-megapixel front camera. The back camera is suitable for taking some casual pictures. However, mid-range tablets' camera quality is always low & cannot be compared with any smartphone camera present in the market. It is only enough for making a presentation or displaying something during a video call.
Similarly, the front camera is most suitable for video calling & attending meetings & classes online. It is not a selfie -camera or a camera that you want to prefer for capturing important moments of your life.
Sound
The sound quality is like what you expect in any tablet of this price range. It serves the purpose of watching some youtube videos & performing the audio-video call. There is nothing much to tell in the sound department of this Tab.
Battery Life
Panasonic tab 8 HD tablet has a 5100mAh battery, which comfortably gives a backup of 6 to 7 hours of typical usages.
Storage
It comes with an inbuilt internal storage of 32 GB. The Tab also has a slot for memory card, which supports cards up to 512 GB capacity. It makes it very convenient to store your favorite movies, books, images & essential documents once the internal memory is full.
Built Quality
The build quality of the product is quite good. Panasonic tab 8 HD has composite material back & side frame. The front is glass. Actually, The overall weight of the product is pleasant to handle. It's not on the heavier side & feels pretty much like a lightweight tab. The body of this Tab is durable & can sustain functionality for a longer time.
Operating System
Panasonic tab 8 HD comes installed with android v9.0 (pie) out of the box, an excellent optimized platform for any device. It supports all different kinds of available apps & features supported by Android. The custom UI provided by Panasonic looks good and is an excellent interface for multi-tasking. In the Current situation of COVID-19, when everything is coming online, it is a very affordable option for your everyday usages like meetings and online classes.
List of Best features in Panasonic tab 8 HD, which makes it the Best Tab under 15000
It's a dual sim VOLTE device with two nano sim slots and 4G network support. It also has a separate slot for inserting memory cards.
This device does support fast charging & the battery backup is also excellent.
It uses a type-c port for charging & data transfer.
Panasonic tab 8 HD supports Bluetooth v5.0 connectivity.
It has a 3.5mm audio jack for your earphones & headphones.
It supports GPS for location tracking.
Panasonic is a Japanese company, and the Tab is 'Made in India.'
Buy for : Online meetings & classes, reading books, editing documents
Final Verdict by Domestic Cyborg
If you are looking for a budget Tab from a non-Chinese brand for light to medium usage, Panasonic tab 8 HD can be the product of your choice. It's a value for money product and ideal for online meetings, conferences, and reading & editing documents.
So, we can conclude this Panasonic tab 8 HD review by saying that this Tab delivers what it should at this price point.
Panasonic Corporation is a major Japanese multinational electronics company headquartered in Kadoma, Osaka (Japan). Kōnosuke Matsushita founded it in 1918 as a lightbulb socket manufacturer.  Initially, the company was known as Matsushita Electric Industrial Co., Ltd. It was the world's largest maker of consumer electronics in the late 20th century. Except for electronics products, Panasonic also offers a wide range of products and services, including rechargeable batteries, automotive and avionic systems, and home renovation and construction.