pTron Bassbuds Vista earphones review-Best features & deals
pTron has recently launched one of its flagship TWS earbuds on amazon with the name of pTron Bassbuds Vista in-Ear True Wireless Bluetooth Headphones. These TWS earbuds are among the most feature-rich and advanced pair of Bluetooth earphones that you can buy in this budget. But what is the quality of the features? Or, which features does really matters for you while making a decision?. We are going to answer these questions and much more such in this pTron Bassbuds Vista earphones review.
So read carefully, you might find something interesting among the features, which you could have been looking for a long time.
In-box content
Earbuds
Charging case
Charging Pad
Micro USB Cable
User Manual
Extra Ear caps
Features Rating
Detailed Feature review of pTron Bassbuds Vista earphones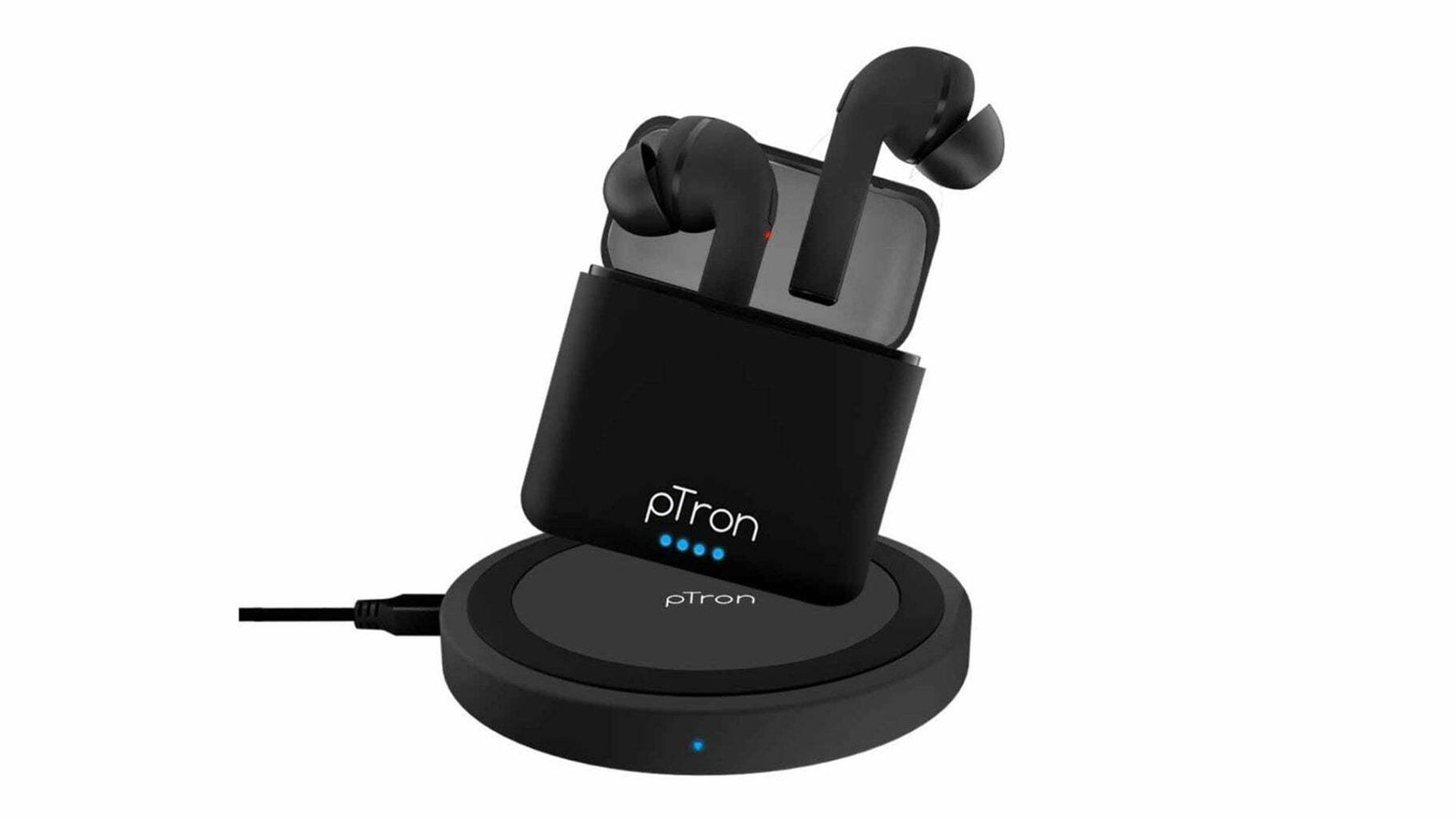 These newly launched pTron earphones provide some overwhelming features like Deep Bass, IPX4 Water/Sweat Resistant, Passive Noise Cancelling Earphone with Built-in HD Mic-(Black) & a Free 5W Wireless Charger. But does they meet the industry standards of the pre-existing products and beat the competition on their own terms? Let's find out in this pTron Bassbuds Vista earphones review.
The built quality of pTron earphones
pTron Bassbuds Vista comes with a good quality plastic body. The overall finishing & quality feel is average for this product. The company may have compromised a bit on the material to make it lightweight and budget-friendly. But hey! You can't complain too much here. Because the price range at which it is made available & the hardware & features it comes with can clearly compensate for the built quality.
It not that the build quality is terrible, but comparatively, it is also not the best in the segment. So, as far as the matter of looks and build quality is concerned, the end decision ultimately depends on your personal preference.
If you want to look out for some other option at the same price point and a bit better built quality, you can look at the boAt Airdopes 121v2 TWS Earbuds as an alternative. Please do check it out here…

boAt airdopes 121v2 TWS earbuds
The sound quality of pTron Bassbuds Vista earbuds
The sound quality of pTron Bassbuds Vista is excellent. The vocals are clear & there is deepness in the bass. Also, the loudness of the earbuds is good enough for the people who love their music at high volumes. Moreover, there is no noticeable degradation in sound quality at a higher volume percentage, which we generally see in this segment's earbuds.

The sound pattern of these pTron earbuds lean more towards the bass and is an ideal choice for music lovers out there.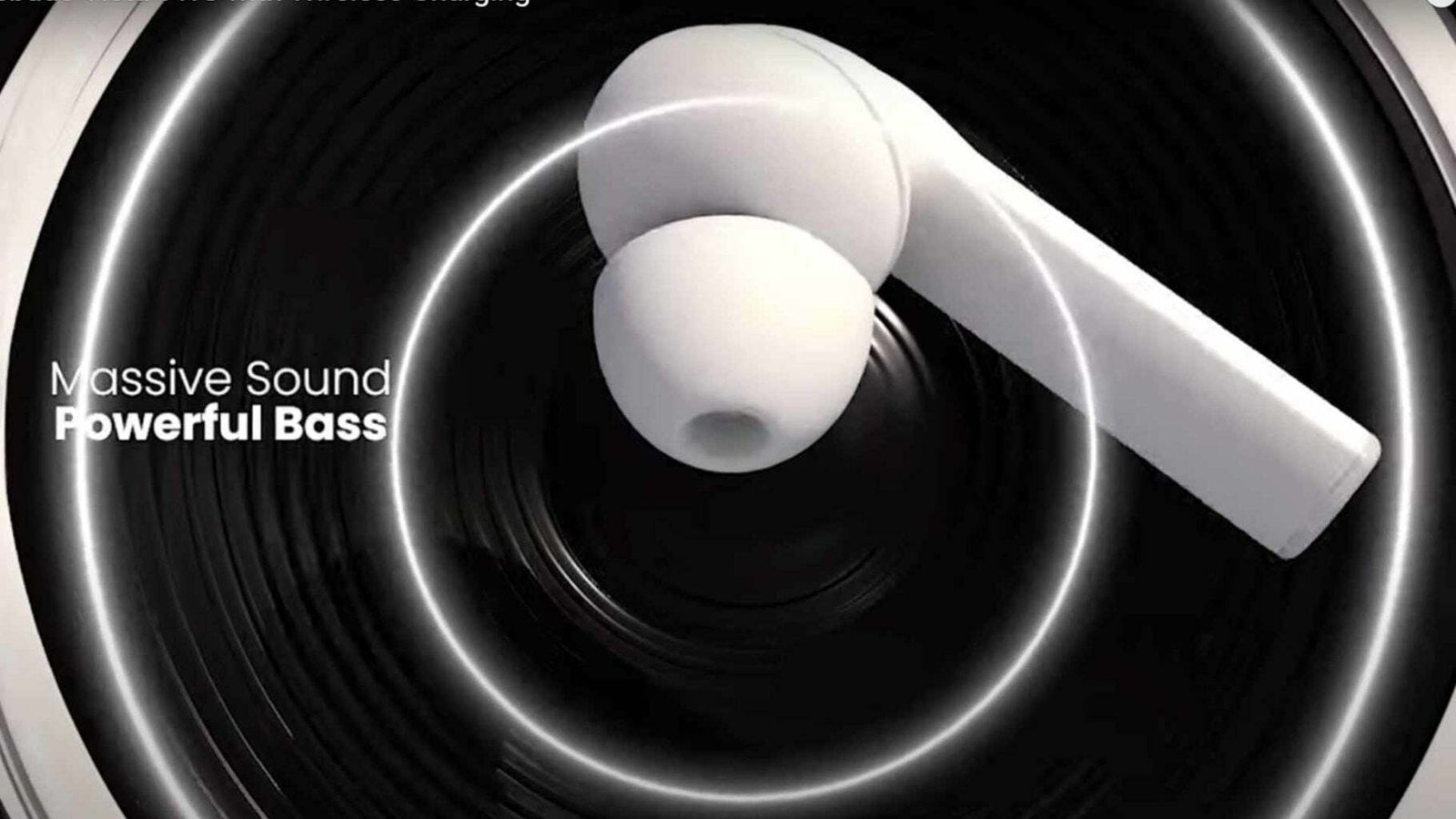 Driver size & bass quality of pTron Bassbuds Vista earphones
pTron Bassbuds Vista houses a 10 mm driver inside it. Although, this driver size is standard in low & mid-range earbuds. But, the driver is optimized well in the pTron vista earbuds to produce a thumpy bass with good deepness. Overall, the quality of the driver is good, and it does the job perfectly.
Noise cancellation
pTron Bassbuds Vista comes with a passive noise cancellation feature. This feature does its job by damping the noise of the surroundings. The noise cancellation provided in these pTron earbuds is very apt and performs flawlessly.
Cyborg suggests:

A good active noise cancellation feature at this price point is genuinely commendable. Usually, budget end earbuds use cheap quality of active noise cancellation measures, which negatively hamper the overall sound quality. Simultaneously, for getting very high-quality ANC earbuds, you will have to pay a much larger sum.
Microphone quality of pTron Bassbuds Vista
The microphone quality of pTron Bassbuds Vista is one of the best in the segment. It uses a ceramic microphone, which performs great to give a good user experience. Moreover, It has a dual-mic setup to perform noise cancellation. The mic is very good at catching the voice & delivering clearer audio at the receivers end during calls.
Cyborg fact:

The most common problem with budget-oriented earbuds is the microphone quality. Sometimes it gets really worthless to use them for calling purpose. The voice is either transmitted very badly with a lot of noise, or the latency is too high. So, it is absolutely fantastic to see that these pTron earbuds are designed to address all such issues at such a lower price point.
Comfort & looks
The pTron Bassbuds Vista is relatively lightweight and comfortable. The earmuffs material used is soft and fits perfectly so that these earbuds can be used for a more extended period without discomfort. Due to soft fitting, these pTron earbuds are not the ideal choice for people who are thinking to buy them mainly for running or intense workout sessions. The reason being these are very lightweight, and you might lose one or the other if you don't pay due attention to them.
And looks of the vista earbuds are premium, and it does look good to wear.
Battery life
pTron Bassbuds Vista comes equipped with a 40mAh Li-Polymer Battery in each Bud & a Portable 400mAh Li-Polymer Charging Case. Which gives a backup of up to 4 hours with earbuds and up to 8 hours in the charging case. This implies that you will get a total of 12 hours of battery life. The battery performs well. As usual, battery life varies slightly, depending on the volume level you are using it. Overall, this size of the battery is decent enough for daily usage & you can go for it unless you want something very exceptional out of the box.

pTron Bassbuds Vista supports both micro-USB & wireless charging. Wireless charging at this price segment is something new which gives pTron Bassbuds Vista an edge over other earbuds in this price range. The wireless charging base is also provided with the product, which is quite appreciable.

The charging time is around 1 hour, similar to what we get in other standard earbuds.
Dust & water resistance in pTron Bassbuds Vista TWS earphones
pTron Bassbuds Vista comes IPX4 rating. If water & dust resistance is provided, IPX4 is a standard for such a product. IPX4 implies that you can use it with wet hands without any problem. Moreover, intense sweating can also do no harm to an IPX4 rated product.
So, after all the features that we get in these pTron earbuds, an IPX protection is the cherry on the top.
Connectivity
pTron Bassbuds Vista has Bluetooth v5.1 connectivity, which is the highest Bluetooth version you can get in earbuds. Especially in this price segment Bluetooth v5.1 is not generally available. As it is the latest & best Bluetooth we can get, the connectivity performance is also undoubtedly the best. There is good connectivity, even in a high signal disruption environment.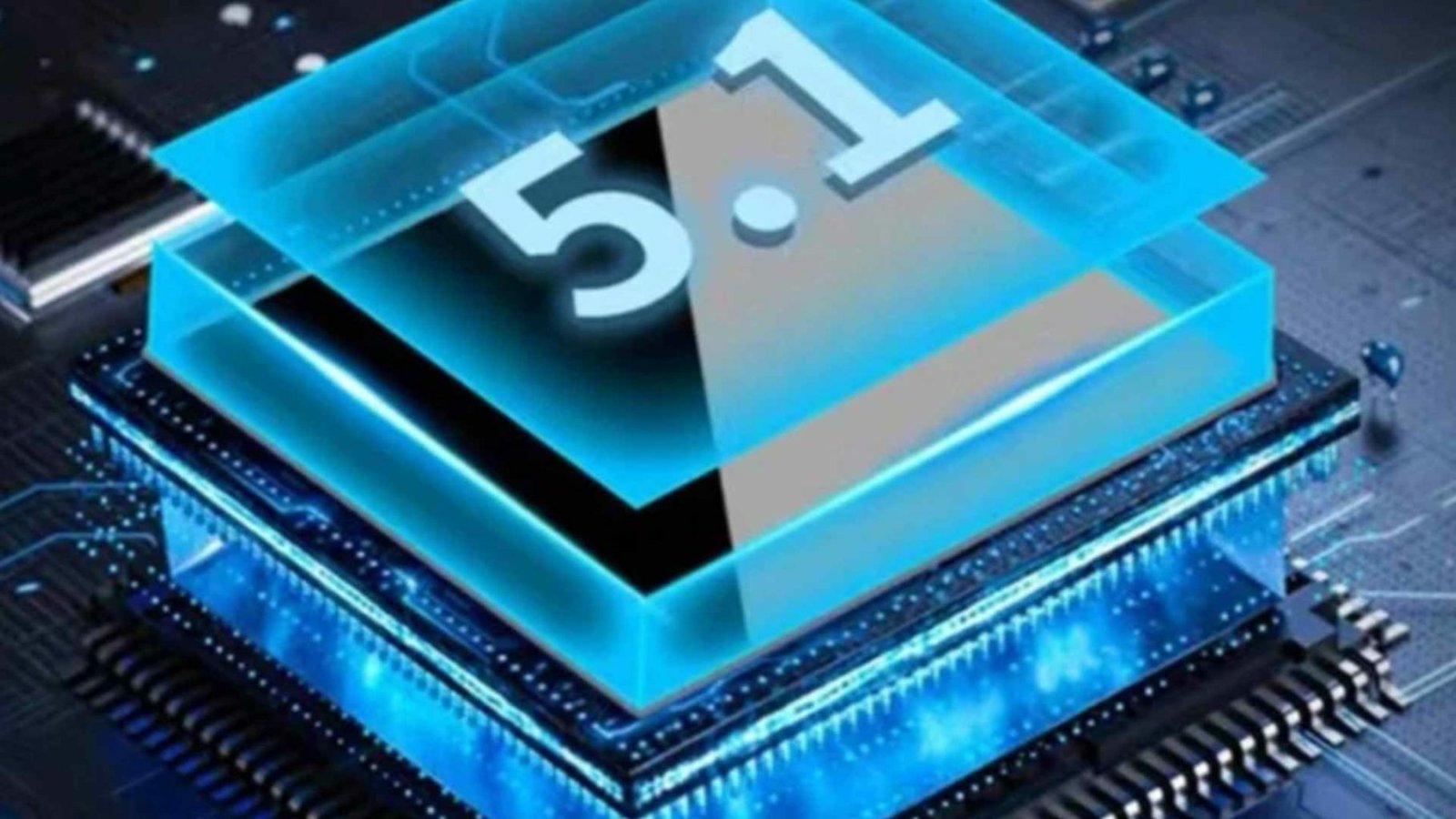 Sound delay
As we get Bluetooth v5.1 in this earbuds, the latency is low out of the box. In a gaming environment, one will observe the usual delay of some milliseconds, which is common in Bluetooth devices. Other than that, there are no sound delay issues in typical usages, and we had a good experience while using it.
Additional Features of pTron earphones
Voice assistance
These pTron Bassbuds Vista earbuds support voice assistants like google assistance & Siri.
Mono and stereo modes
pTron Bassbuds Vista supports both mono & stereo modes which means you can easily use a single earbud at a time. This feature helps the earbuds to produce an equally good sound experience individually. This means a uniform sound quality all times when both are used, or a single is used. Using the earbuds that don't support this feature, the sound will feel off & missing a few tunes if you use a single bud.
Controls of pTron Bassbuds Vista earbuds
Single tap to play/pause music.
Double-tap on the right earbud to forward.
Double-tap on left earbud to backward.
Hold the button on the earbud to decline a call.
Single press the button on the earbud to pick.
Three times press on the left earbud to activate voice assistance.
Pros & cons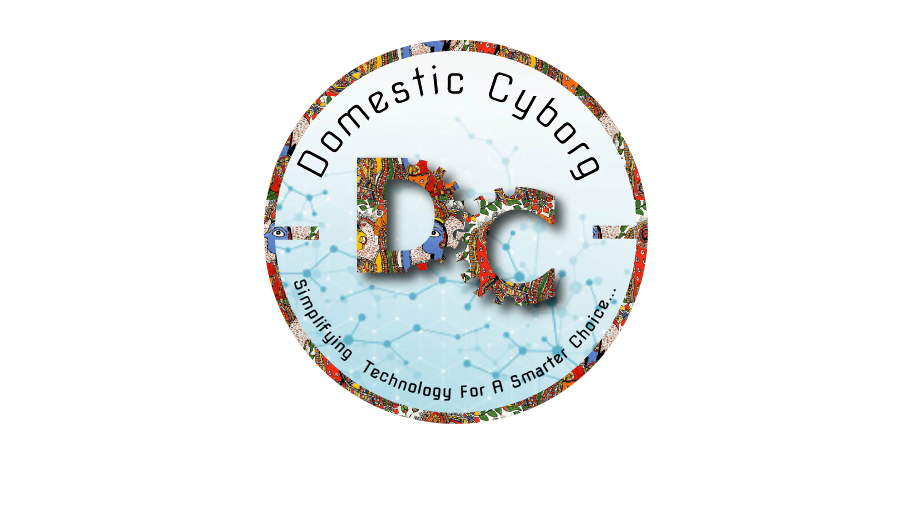 Buy for : Cool Looks & excellent sound Quality
Final Verdict of this "pTron Bassbuds Vista earphones Review"
pTron Bassbuds Vista earbuds are exceptionally good for the price at which it is being offered for now. It is one of the most feature-rich TWS that you can find at this price point. The wireless charging station is included in the box & it is something that you won't be able to see in the budget-oriented models. So, If you plan to buy a feature-loaded TWS with the best value for money, these pTron earbuds are definitely the ones to go for.
Deals & offers on pTron Bassbuds Vista earbuds
Right now, the pTron Bassbuds Vista earbuds are being offered on a Bestbuy deal on Amazon. If you liked the earphone, you could buy them right now at a much lower price than usual.
So, what are you waiting for now! Go and grab one for you or your loved ones.
Is 'pTron' a good company for earphones?
PTron is an electronics and mobile accessories company founded in 2014 which manufactures headphones, Bluetooth audio devices, smartwatches and power banks. The company headquartered in Hyderabad, Telangana, India. Initially, it began manufacturing products in Shenzhen, China. But, In August 2019, PTron set up a plant in Hyderabad under the Make in India scheme, which is expected to handle two-thirds of its manufacturing requirements.

Currently, PTron sells its products in various countries such as United States, Canada, Italy, Myanmar, Hong Kong, Israel and Indonesia. Also, it has more than 40 distributors in 12 states in India. It also sells its product through e-commerce platforms such as Amazon, Flipkart, and Snapdeal.