Jabra Elite 4 Active Review, Price & India Launch
Jabra has recently launched a fantastic set of premium TWS earbuds, the latest addition to its Elite series. The Jabra Elite 4 Active earbuds are workout earphones, especially suitable for users with an active lifestyle and a regular high-intensity workout routine. The Highly optimized features of Jabra Elite 4 like a secure active fit, fantastic ANC, sound equalizer, big battery, and fast connectivity make it the ultimate choice for fitness enthusiasts.
Jabra Elite 4 Active Review- what to expect?
If you are low on time and just want a quick opinion before buying these earbuds, here is an Honest expert opinion summarizing this Jabra Elite 4 Active Review: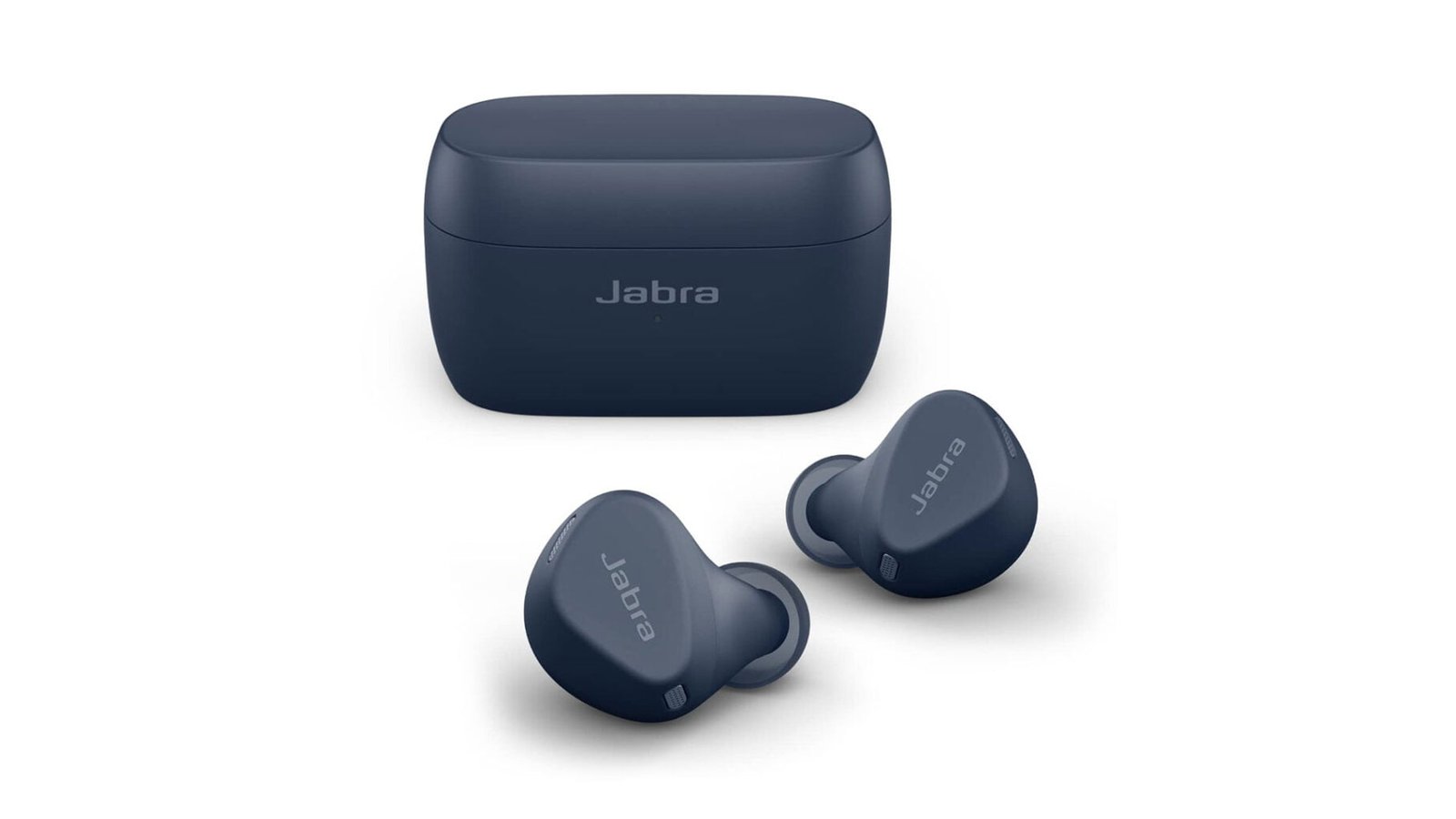 Built Quality – Great with premium hardware
Bass – Good 6mm Driver with equalizer
Sound clarity – Great clarity with Qualcomm® aptX™, SBC
Microphone Quality – Great Quad-mic setup
Looks – Good minimalistic design
Connectivity – Great latest Bluetooth v5.2
Battery – Great 28h Battery life with fast charging facility
Safety – Good IP57 water & dust resistance
Extra features – ANC, Spotify Tap, HearThrough
After-sales service – Good
Price – Average mid-budget option
Now, if you still want a detailed insight about each & every aspect of these earbuds, we recommend you to read this article carefully till the end to get the pros/cons and the final verdict.
Jabra Elite 4 Active Bluetooth Earbuds Lunch date in India
Jabra Elite 4 Active Bluetooth Earbuds are launched in the first week of January 2022.
Other versions of Jabra Elite 4 Active Bluetooth Earbuds
The Jabra Elite 4 Active is the successor of Jabra Elite 3 with more advanced technologies and design elements dedicated to much active usage like workout and running. The Jabra Elite 4 Active basically is the dial-down variant of the Jabra elite 7 active, which hosts more refined hardware like Jabra ShakeGrip and a 6-mic system instead of 4 as in the Jabra elite 4 active.
For a similar set of features in the same price range, you can also check out older models of the elite series like the Jabra Elite 75t and the Jabra Elite 85t.
Specification of Jabra Elite 4 Active Earbuds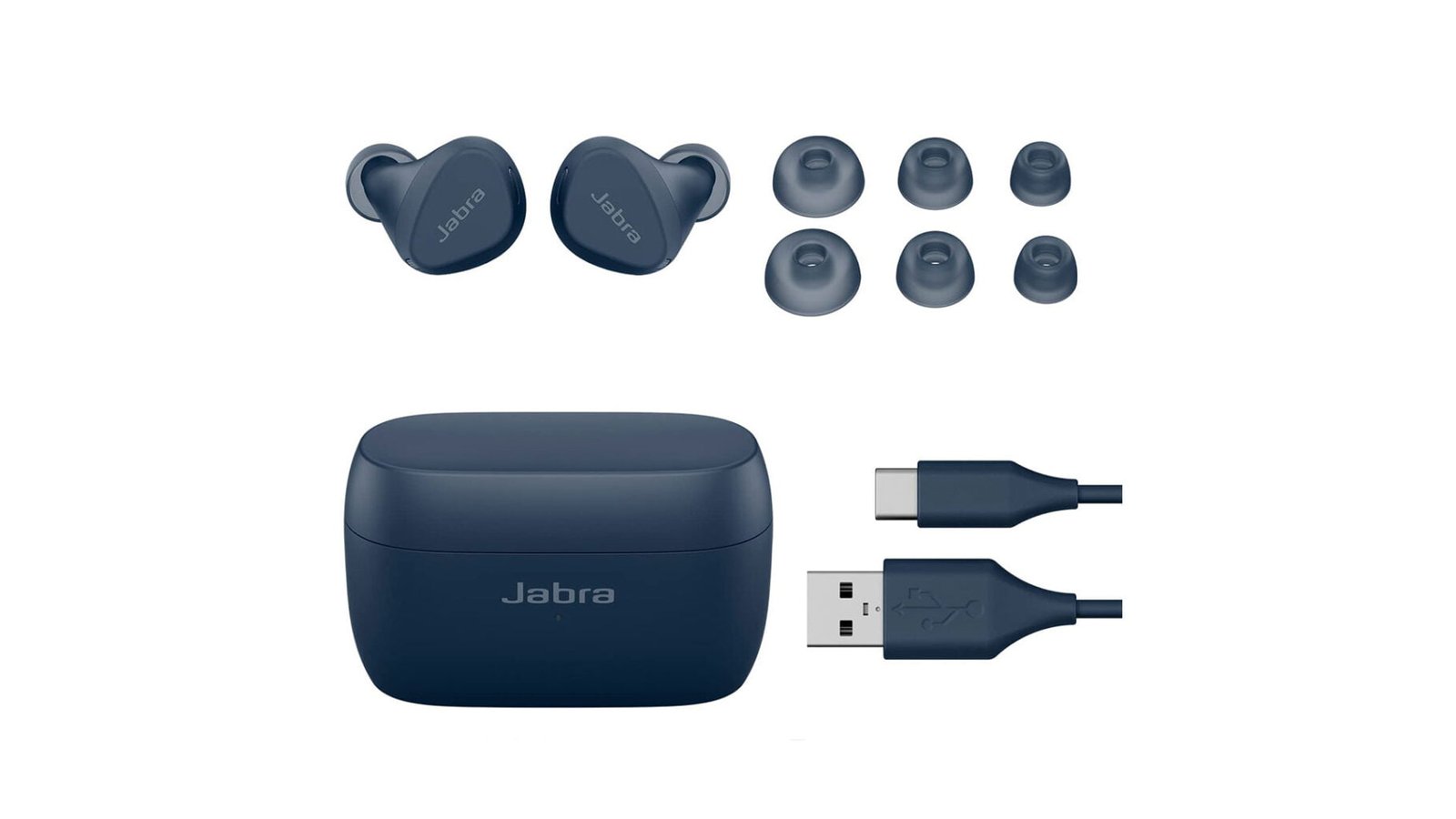 In-box content
Earbuds
Charging Case
Three sets of EarGels™
USB-C to USB-A cable
warranty and warning leaflets
Built quality of Jabra Elite 4 Active Earbuds
One of the most practical features of the Jabra Elite 4 active earbuds is their ergonomic design and the snug fit that they offer. These earbuds are designed in such a way that they stay in your ears despite a lot of movements that you might make during your workout sessions. We found that they stay in your earlobes perfectly even while during our morning run. This advantageous design element of the Jabra Elite 4 active is handy, as it takes your mind away from the chances of falling of the buds while you workout.
Sound quality of the Jabra Elite 4 Active Earbuds
The Jabra Elite 4 active is not a bass-heavy kind of earphone. It's more of an all-rounder which produces a very clear and balanced type of sound. The sound doesn't get any distortion even at significantly higher levels. Thanks to the Qualcomm® aptX™ / SBC codec support and the equalizer control through the Jabra sound+ app, the sound quality of these Elite 4 Active Earbuds seems pretty impressive.
Driver size of Jabra Elite 4 Active Earbuds
The 6mm driver size doesn't look very impressive on the spec sheet. Still, it somehow manages to provide a sustainable depth of sound through all the nodes in practical usage. The use of good hardware and excellent optimization makes the maximum out of these earbuds and leaves the user with the perfect balance of clarity and depth.
Microphone quality of Jabra Elite 4 Active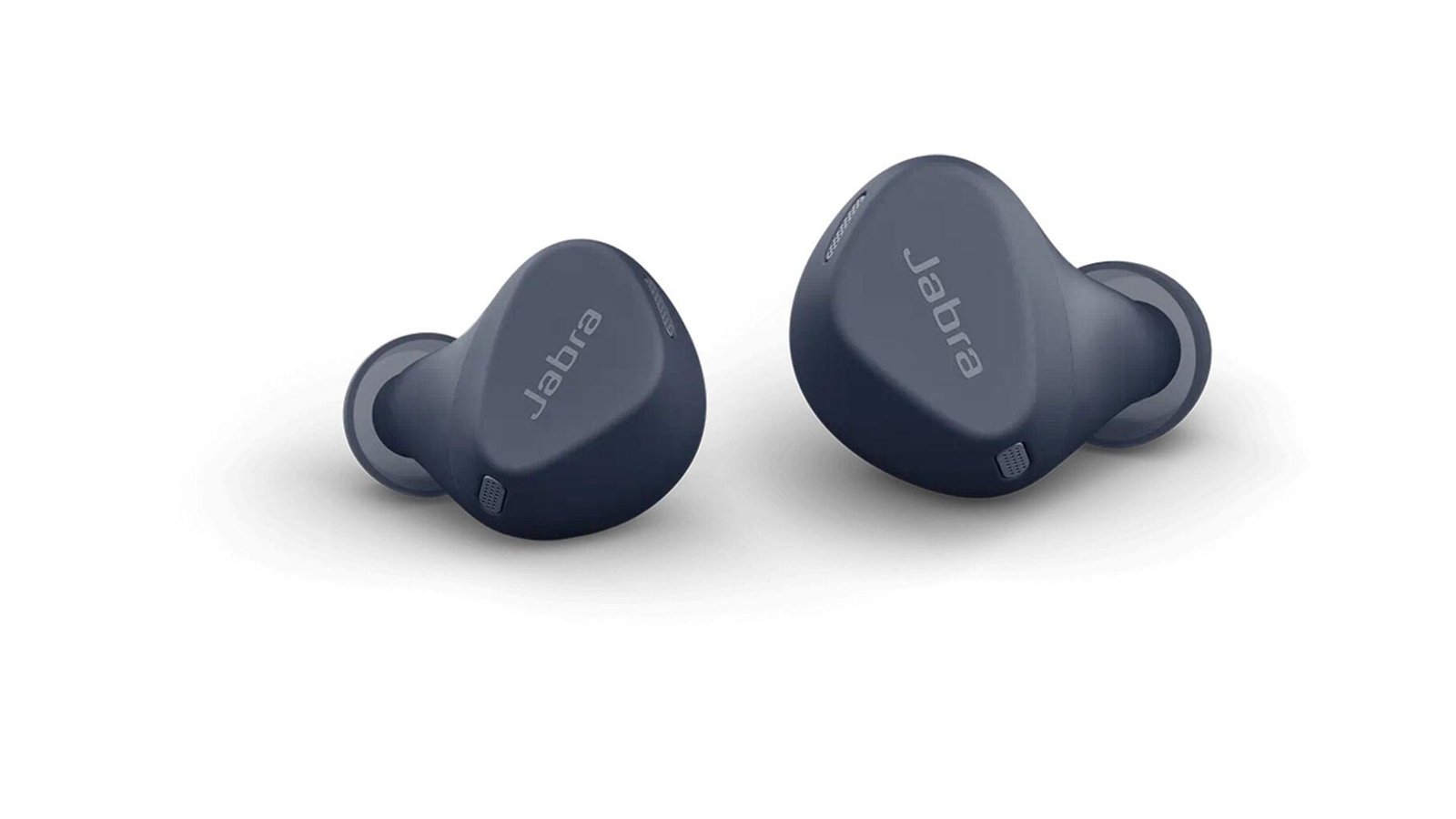 The Jabra Elite 4 Active uses a Quad-mic setup, making it usable in the noisiest of environments like a crowded public place or a loud gym. In addition to these powerful mics, the company has also provided a special mesh covering for added wind noise protection. With the help of such features, you'll be heard loud and clear on calls, no matter how windy or noisy the surrounding are.
Comfort & looks
The Jabra Elite 4 Active is very lightweight as the earbuds weigh just 5g each. Moreover, a wing-free, ergonomic design makes them very comfortable for long hours of usage. These earbuds are so user-friendly that we often forget that they are plugged into our ears, given that nothing is playing and the HearThrough is turned ON.
These earbuds come in three attractive colors: Black, navy blue, and Mint. Among all these, the Navy-blue color is our personal favorite as it seems most premium. But, in the end, it all depends on your perspective and personal preferences.
Battery life of Jabra Elite 4 Active earbuds
These earbuds feature a 28-hour long battery backup with the charging case, or 7-hours of individual battery lives each. It also implies that the earbuds can be charged 4-times in total after they entirely run out of juice.
Moreover, the elite 4 active also supports quick charging, which facilitates up to 1-hour use, when charging it just for 10 minutes in the charging case. It uses a type-c charging cable and has a fantastic standby time of 275 days.
Water & dust resistance in Jabra Elite 4 Active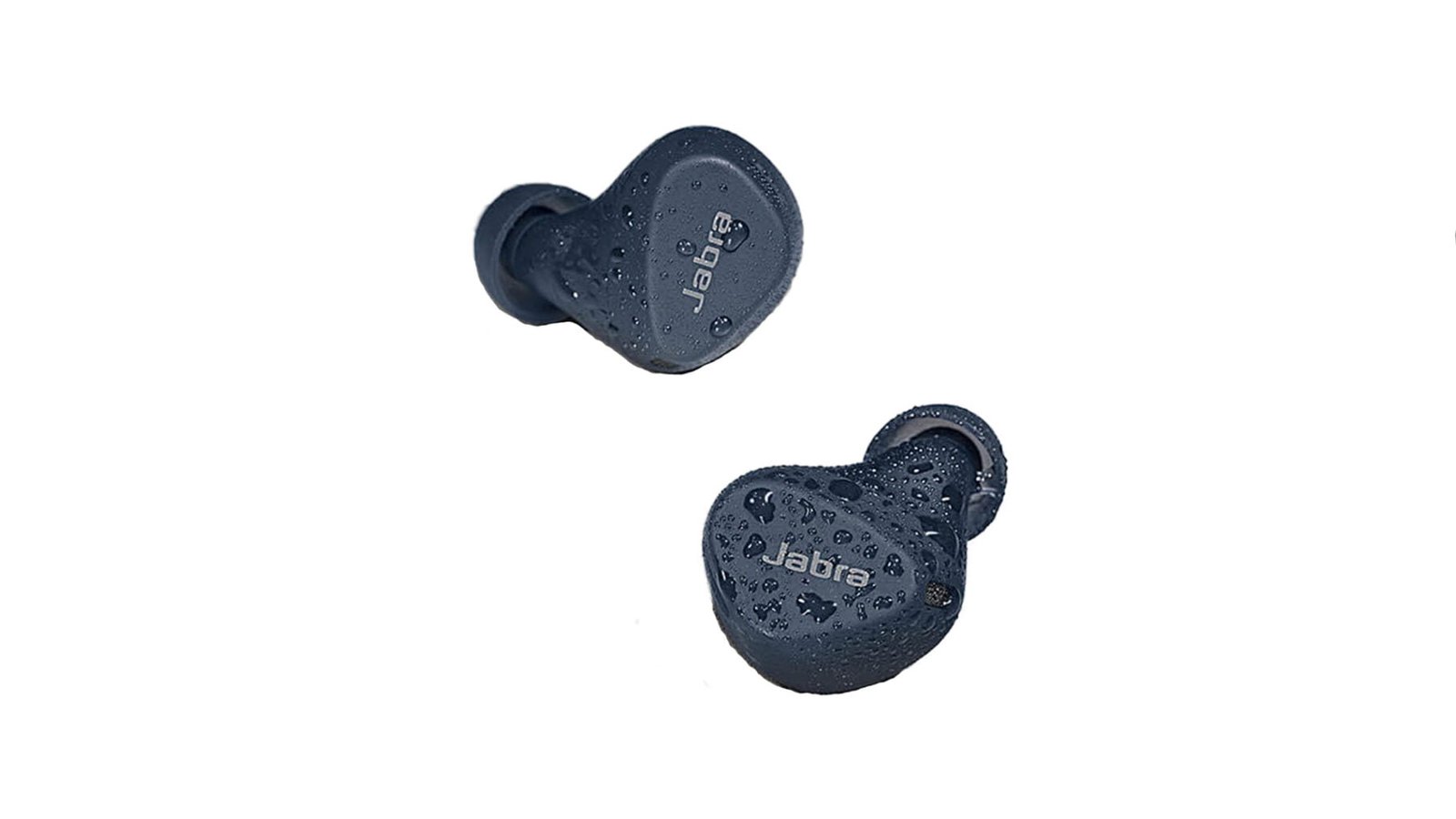 The Jabra Elite 4 Active is an IP57 certified piece of gadget.
This IP rating indicates that it is protected against dust and small objects. It also shows that it can be temporarily submerged inside 1-meter deep water for not more than 30 minutes.
In simpler words, you can use these earbuds during workouts, running, and rain. You don't have to worry about getting it dirty or occasional splashes of water.
Noise cancellation feature in Jabra Elite 4 Active Earbuds
One of the most highlighted features of these earbuds is the Active Noise cancellation feature (ANC). The ANC works very well in the Jabra Elite 4 Active to effectively filter out ambient urban noise so that you can stay immersed in your music. It means that you can now block out all the intrusive sounds at the touch of a button and give that 'who cares!' look to the noisy people around you.
Connectivity options in Jabra Elite 4 Active
Jabra Elite 4 Active Earbuds uses Bluetooth v5.2 connectivity and supports profiles like A2DP v1.3, AVRCP v1.6, HFP v1.7, and HSP v1.2. It is capable of connecting Up to 6 Bluetooth devices at a time. However, you can't use them simultaneously and need to keep switching between the devices as you need. You will get a connectivity range of Up to 10m or33ft with these earbuds, which means that now you can use the earphones without issues while your mobile phone is kept safely inside your gym bag.
Except that, it also comes with Alexa Built-in for Android 6.0 or higher and Siri® as well as Google Assistant™ support.
Sound delay or, Latency in Jabra Elite 4 Active Earbuds
These earbuds have a minimalistic sound delay and thus can be easily used for online multiplayer games. We have played some of them like COD and free-fire, and the sounds just turned out to be fine.
Additional Features of Jabra Elite 4 Active Bluetooth earbuds
Here is a list of some of the unique features of Jabra Elite 4 Active earbuds that are worth mentioning:
Spotify Tap playback: In the Jabra Elite 4 Active, you just need to double-tap the left earbud to start playing directly through the Spotify app. Again, you can double-tap while your music is playing to go to the Discover music inside Spotify. This feature helps you access the music you love without having to fumble around for your phone.
Mono mode: The mono-mode enables you to use a single earbud at a time while the other stays in the case. This feature is very helpful in situations when you want to conserve the battery for a much longer time without charging.
HearThrough: The HearThrough technology uses built-in microphones to pick up the sounds around you and play them in your buds, so you don't need to be cut off from the world. You can very easily activate it At the tap of a button, even when you're listening to music.
Jabra Sound+ app: The Jabra Sound+ app is a one-stop solution for everything you might need using these earbuds. It provides all the settings and an equalizer specially designed for the Jabra Elite 4 Active earbuds. It also allows you to register your product on the official website for warranty purposes.
Pros & cons of Jabra Elite 4 Active Bluetooth earbuds
Price of Jabra Elite 4 Active Bluetooth earbuds in India
The Jabra Elite 4 Active Bluetooth earbuds are generally priced around ₹10,999 on Amazon.