boAt Flash watch Review – Everything You want to know!
boAt has recently launched a new smartwatch with the name boAt Flash. It's a smartwatch with features like Activity Tracker, Multiple Sports Modes, Full Touch 45mm Dial, Gesture Control, Sleep Monitor, Camera & Music Control, & an IP68 Dust, Sweat & Splash Resistance. But are these fancy features worth your money & time to spend? We will find out in this boAt Flash watch Review.
We have summarized all the reviews in a few crisp & clear points below. So, if you are short on time, you can just read them and go; they are meant to help you better understand the product. But, if you want a detailed technical review, we request you to read it until the article's end to know our final verdict.
boAt Flash watch Review- what to expect?
Honest expert opinion on boAt Flash watch :
Display – Good 1.3 inch full touch LCD display
Body – Excellent Premium metal Body
Safety – Standard IP68 dust & water resistance
Controls – Good with full music & camera control
Connectivity – Standard Bluetooth 5.0 connectivity
Battery – Average 6-7 day Backup
Spo2 sensor – Good with accurate readings
Heart rate sensor – Good with accurate readings
Extra features – Standard Sleep tracking, Breathe mode & 10 sports Modes
After-sales service – Poor as it covers only 15 Indian states
Price – Average with a starting price tag of ₹2999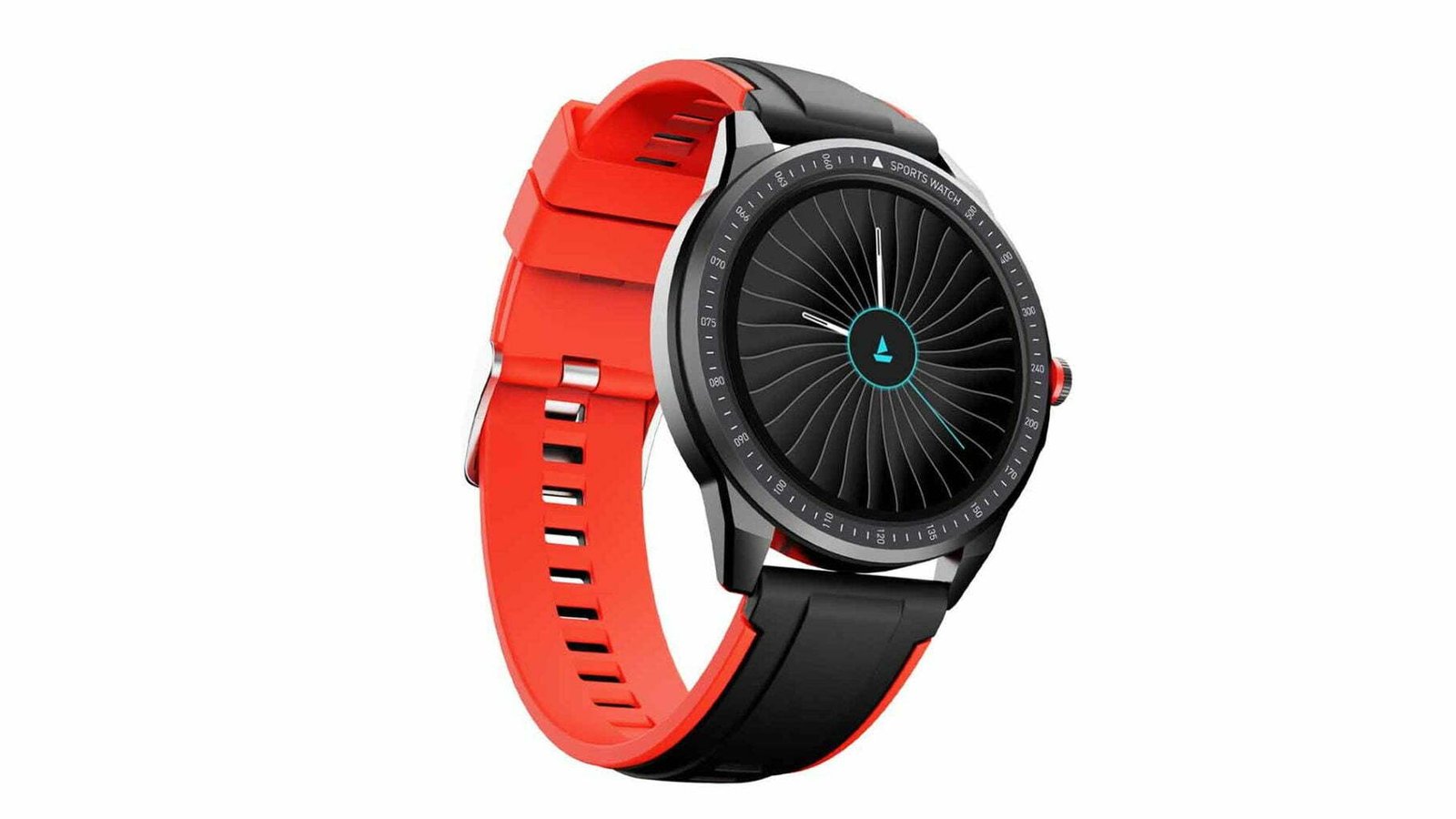 Specification of boAt Flash watch
boAt Flash watch Launch date in India
The boAt Flash watch was launched on 9 March 2021.
In-box contents
boAt Flash watch
Magnetic charging cable
user manual.
Detailed boAt flash watch Review & feature-wise Explanation
In this part of this boAt flash watch Review, we will breakdown all the significant features of this smartwatch and compare them with the industry benchmarks, one at a time. In the end, you will know precisely what you are getting for the money that you are spending.
So, let's make your decision easy!
Display quality of the boAt flash watch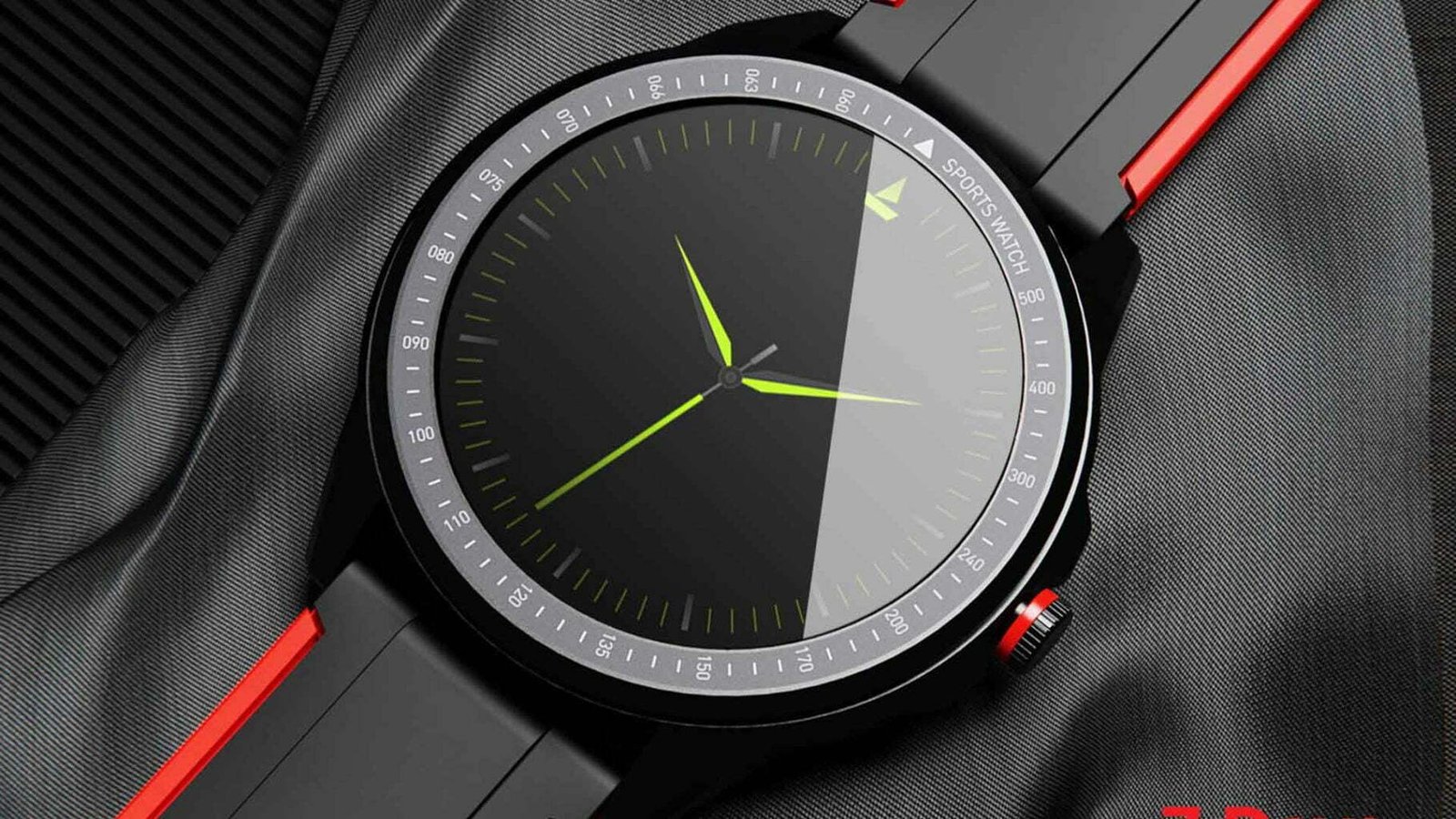 The display is one of the major attractions of this watch. boAt flash watch has a 1.3-inch full touch LCD. The round dial-shaped design is something that makes it unique among square smartwatches. The display's quality is good, and it comes with 5 brightness levels & an extra dim level for night usages. However, you need to manually adjust the brightness because it doesn't have an ambient light sensor. But, once set to brightest, the watch has enough brightness for use in a sunny outdoor environment.
The touch response of the screen is average & you can expect a standard performance from it.
Overall, the display is big & bright enough to read the notifications and use different modes & features.
If you don't like the round dial & the traditional look of this watch, you can also checkout :
Build quality of boAt flash watch
The metal body of the boAt Flash watch gives it a very sturdy & premium look. The metal housing also ensures the durability and long life of this smartwatch. The company tried to make this watch closer to conventional watches with the round dial & metal body and did an excellent job creating a bold fashion statement.
Other than that, it comes with a quality rubber strap made from skin-friendly material. However, if you expect a very soft strap, you are in for a disappointment because these straps are a bit on the harder side. Anyways, the straps are removable, and you can buy different boAt watch straps from their store.
This watch has an unusual placement of the back button placed on the side of the dial. So, as we have told, more like a conventional watch!
Dust & water resistance ability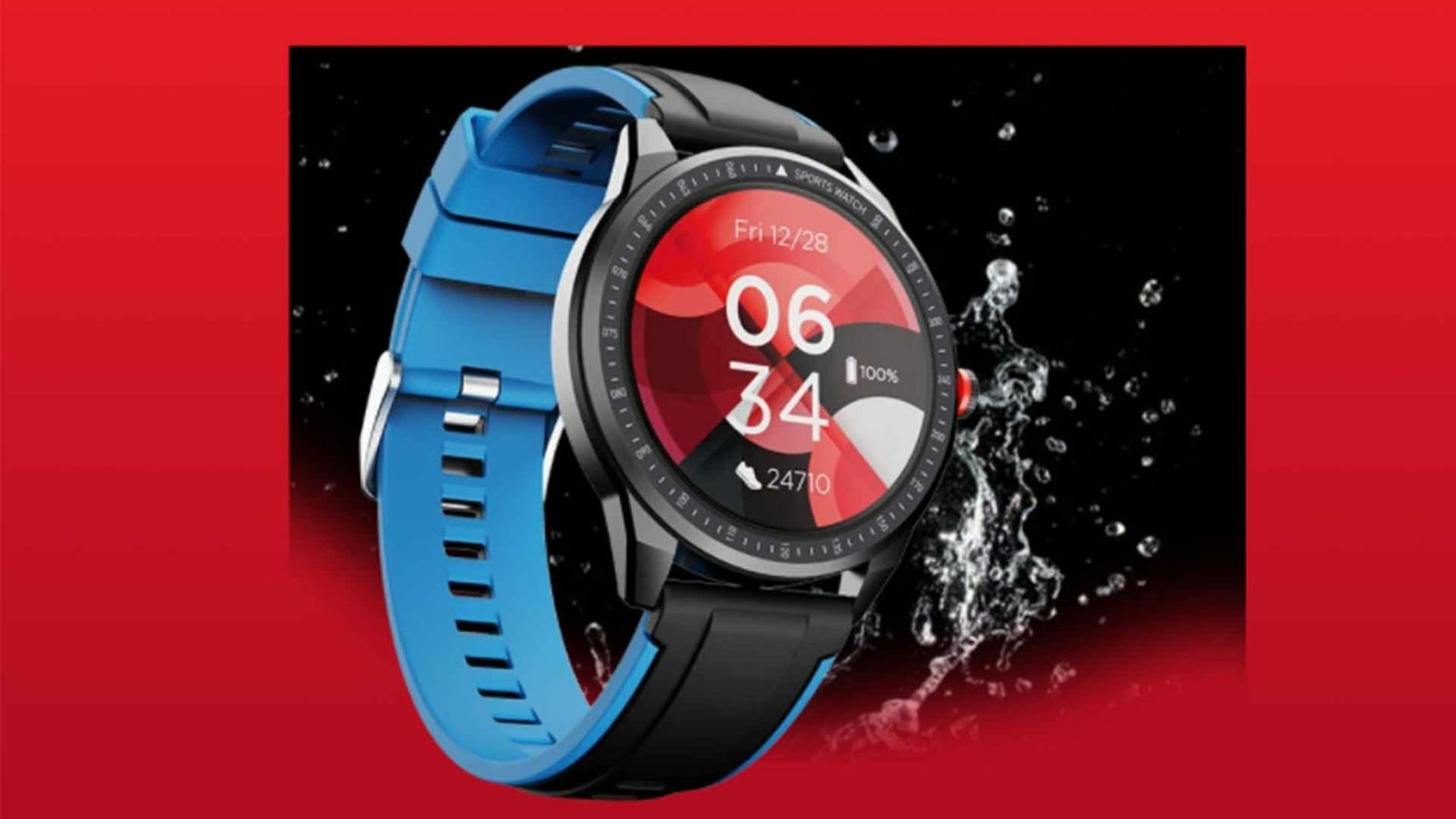 boAt flash watch comes with an IP68 rating. At this price range, it is something standard that will take the burden off your shoulder of occasional water spillage, sweat & dust. It can easily be used in a wet environment around swimming pools and is suitable for workouts & running usages as well.
boAt flash watch comes with an IP68 rating. At this price range, it is something standard that will take the burden off your shoulder of occasional water spillage, sweat & dust. It can easily be used in a wet environment around swimming pools and is suitable for workouts & running usages as well.
Cyborg tip:
Here is a minor consideration for you: Technically, IP68 certifies the usages of the device even underwater for 30 minutes. But with the regular use of the device, it is going to wear out the protection & the watch can get damaged underwater. In other words, this watch is okay to use around water when it is new. Still, underwater usages are risky after the watch gets older.
Connectivity options in boAt Flash watch
The device supports Bluetooth v5.0, which can give a connectivity range of up to 10 meters. The range depends on the environment you are in & it is reduced in an indoor environment with a lot of walls.
In terms of connectivity, the boAt Flash watch works well with any smartphone & is fairly responsive.
Battery backup of boAt Flash
The boAt flash watch houses a 200mAh battery, giving you a working time of up to 7 days. Here it is worth noting that this working time varies with the type of usages & on-screen time.
Moreover, there are other watches & bands with higher battery life at this price range. So, If a large battery is your priority, then it's better to check out some alternatives. Otherwise, if you like the other aspects of this watch, the battery is one thing you can compromise a little.
Quality of the Blood oxygen level monitor in boAt Flash watch
The boAt flash has an SPO2 sensor for monitoring the blood oxygen level. It is pretty useful for people living in a polluted environment or want to have an idea of their stress level. It's a well-known fact that a Higher stress level can result in a deficient SPO2 level.

Other than that, it can also help during intense workout sessions to keep an eye on the blood oxygen levels.

Remember that the SPo2 sensors used in these devices are for informational purposes only. You can never replace them against certified medical devices.
Performance of 24/7 heart rate monitor in boAt Flash watch
The boAt Flash watch sports a 24-hour heart rate monitor. The readings are reasonably accurate, but again it is not for medical purposes. The heart rate data be seen in the watch & also transferred to the boAt wearable app that you can download on your smartphone.
This feature is quite helpful for people facing low or high BP problems to keep a track record of their condition.
Breathe Mode
The watch also has a breath mode which helps you have a guided breathing season anytime, anywhere. This is quite an exciting feature helpful for lowering down your stress levels & maintaining the right SPO2 level.
Technically speaking, It is a timer with regular alerts that guides you for optimizing inhaling & exhaling time.
Sleep tracking
The watch features a sleep-tracking mode, which monitors your sleep quality. The data can be seen in the app and also in the watch and can track sleep conditions, i.e., deep, light, and awake.
Additional Modes & features of the boAt Flash watch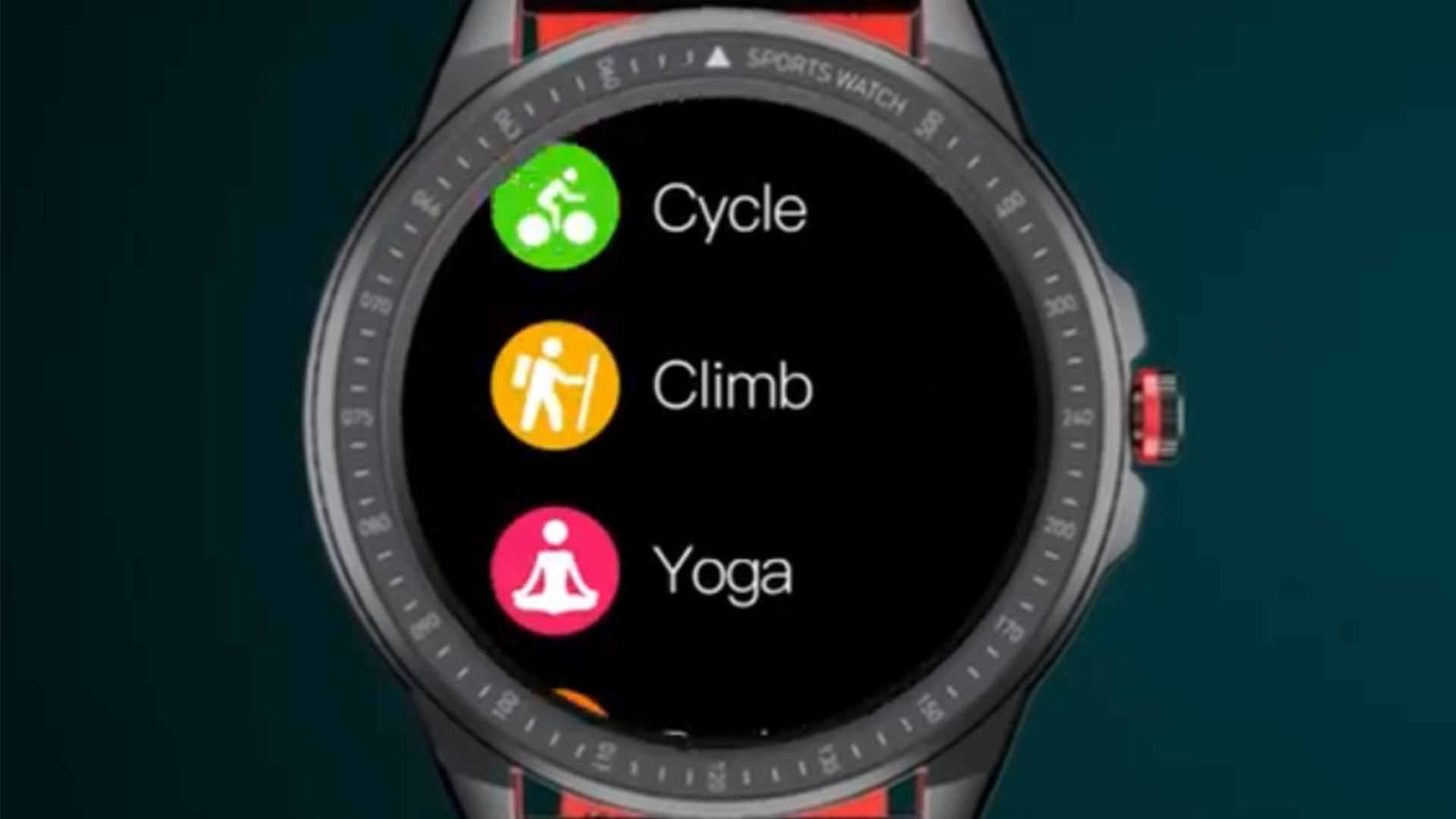 boAt flash watch comes with 10 sports modes, i.e., walking, running, cycling, yoga, climbing, basketball, football, badminton, skip & swimming.
One other exciting feature is the flashlight function, making the screen go completely white & bright, acting as an illuminator in a very dark environment.
Moreover, It has all the basic features like a stopwatch, weather report, DND, and find my phone option. It also supports camera shutter control, music play/pause, previous/next, volume control, call-reject, as well as messages and notification options.
If you are more into fitness, then you might want to check out this fitness band from OnePlus for more fitness dedicated features & modes.
Features of boAt wearables app
The boAt wearables app comes with a decent interface & it is user-friendly. You can see all the vital tracking data on the main screen, including SPO2 readings, heart rate monitoring data, sleep tracking data, kcal burned, steps count & a dynamic graph to its sport modes. Except that, you will also see a progress graph of all the goals you have set.
The app's next two tabs are for a detailed overview of heart rate monitoring, sleep monitoring & activity mode controls. The last tab is the settings tab, where you can see the watch connection status and battery percentage. From here, you can set up an alarm, change watch faces, and set reminders for drinking water or for taking a walk.
Through the boAt wearable app, you can add more watch faces from the cloud or even upload your own image for dial face.
Everything sounds good & awesome until now, but the Boat app does contain a few bugs needed to get addressed by the company ASAP. Problems like broken connection, improper sync of data are just a few to mention. Still, we are sure that the company will soon look into these issues, and the problems will get resolved in the next firmware update.
Controls of boAt flash watch
Swipe down at the home screen to see the control panel where you have the option of DND, brightness level, notification centre, flashlight button, Bluetooth status, battery percentage.
Swipe up to see steps tracking and continue swiping up to see different tracking data.
Swipe left to see the watch functions.
At any point for going to the home screen, press the button on the side.
Pros & cons of boAt flash watch
Why you should buy ?
Why you shouldn't ?
boAt customer care Number, Warranty details & after-sales service
boAt provides a 1-year warranty from the date of purchase. You can activate your warranty by giving a missed call on 9223032222.
Alternatively, you can claim your warranty at support.boat-lifestyle.com
For any other issues, you can also reach them out at
+912249461882 or,
info@imaginemarketingindia.com or,
wearables@imaginemarketingindia.com
boAt service centre in your area
You can easily find your nearest boAt service centre by visiting this link.
https://www.boat-lifestyle.com/pages/service-center-list
About boAt – Is boAt a good Brand?
The boAt is an Indian consumer electronics brand that started in 2013. The actual parent company is registered with the name of Imagine Marketing Services Private Limited, which mainly deals with audio-focused products like earphones, headphones, travel chargers, and cables.
In recent years, this brand became very popular by launching new products with top-notch quality and bare minimum budget. Today this company achieved an outstanding level of brand trust among people and has a loyal customer base.

Right now, the company ranks 5th worldwide for the wearable category.
Final verdict on boAt flash watch
If you are not buying a smartwatch because you love your old conventional Titan watch, then it's the right time to upgrade. The boAt Flash watch excels in the areas of features & functionality. Due to its traditional design approach, metal dial design & sturdy looks, it is going to be a stylish piece of accessory for any age group.
So, suppose you are thinking of gifting a smartwatch to your father or buying a masculine-looking piece of technology for yourself. In that case, nothing can beat the boAt Flash watch at this price bracket.
FAQ
Are boAt Smartwatches good?
Yes, they are good. Be informed that boAt is an Indian company that ranks 5th worldwide for the wearable category. The products of boAt have all the latest features & they are also budget-friendly.
How is mobile connectivity in boat flash watch?
boAt Flash watch supports Bluetooth 5.0. The connectivity is average due to software bugs. It is expected to improve with a software update if released in the future.
How are the watch faces on Boat Flash?
boAt Flash watch supports multiple watch-faces through inbuilt options & cloud storage. You can also use a personalized image from your gallery through the boAt wearable app.
Why boAt increases the price of boAt storm watch?
The initial price put on any product at the launch is the introductory offer to raise brand awareness & sales. Once the target is achieved, the price is increased by the company for more profit.