Zebronics Sound Feast 50 Speaker Review – A mighty Beast
Recently, Zebronics launched a Bluetooth speaker by the name of 'Zebronics Sound Feast 50'. This speaker is a feature-packed beast that still manages to be easy on your wallet. Be it a Rugged Design, 57mm deep Bass driver, inbuilt-FM, or all kinds of connecting ports, and the Zebronics Sound Feast 50 has got it all. Here in this 'Zebronics Sound Feast 50 Speaker review', we will go through every aspect of this Bluetooth speaker and try to find why you should buy it or why you shouldn't?
The brand name 'Zebronics' needs no introduction. It is a well-known and reputed electronics brand today. Zebronics is an Indian brand that is founded in 1997 in Chennai. It deals in Audio, IT & Gaming Peripherals, Mobile/ Lifestyle Accessories, Power Solutions, Healthcare & Surveillance Solutions.
Specifications of Zebronics sound feast 50 speaker
[wptb id=3216]
Review on main features of Zebronics sound feast 50
In-depth analysis of standard features
At this stage, We will start the Zebronics Sound Feast 50 Speaker review by analyzing the standard features that you can find in any portable Bluetooth speaker.
Build quality
The Zebronics sound feast 50 has an excellent build quality. It is made from high-quality plastic and finished very well. It does have a somewhat different look, but the rugged design is built to last.
Output RMS
Zebronics sound feast 50 comes with two 7 watts speakers combining to a total output response of 14 watts. Although, Speakers of 14 watts output RMS is not what you say, very loud. But, it is loud enough for the purpose it is made for.
This speaker is best suited for indoor use, but you can also use it outdoors for close-range usage. It is not ideal for a large party in noisy outdoor conditions, but it can be an excellent choice for small get-togethers, roof-top parties & road trips.
Driver size
This speaker comes equipped with 57mm drivers. As the driver size plays a prominent role in deciding the sound quality & clarity, a 57mm driver is good enough for speakers of this size.
Zebronics sound feast 50 also comes with a deep bass feature to provide you with an immersive experience. The large driver helps the speakers respond excellently to the audio's lower frequencies, assisting the speaker in producing sound closer to the recorded audio quality.
Frequency response
This speaker has a frequency response of 20Hz – 20 kHz. It is the frequency range that a human ear can hear. The frequency response of any speaker is solely dependent on the driver of a speaker. The larger the driver better the frequency response will be for speakers. As mentioned earlier, the Zebronics sound feast 50 comes with a good enough driver size, which facilitates an excellent frequency response.
S/N Ratio
This speaker comes with an s/n ratio greater than equal to 80 dB. This value is good enough to produce a noise-free sound. The noise in music can drastically decrease sound quality.
Cyborg wisdom
S/N ratio is measured in a speaker to know how much noise a speaker produces when connected to a power outlet. You can also observe this easily in any of the low-quality speakers. Just power the speaker and don't play any music & then crank the volume to maximum. You will hear a zees sound that is the noise. It significantly affects the sound because even while playing music, this sound exists. And, if it is high enough, it can overpower the music.
Battery life
Zebronics sound feast 50 comes with a battery life of 20 hours with a charging time of 5 hours.
This speaker can play for 20 hours at 50 percent volume, which is good enough for your daily usages.
The charging port is micro-USB type, which implies that you can easily charge it through any mobile charger via a micro-USB cable.
Connectivity
Zebronics sound feast 50 comes with Bluetooth v5.0. It gives you the liberty to connect it up to the range of 8 to 10 meters depending upon the surroundings.
Additional Special or unique features
At the 2nd stage of the Zebronics Sound Feast 50 Speaker review, we will try to find out what special features make this speaker different from the others.
Deep Bass
The duel 57mm full-range drivers enable the ZEB sound feast 50 to produce deep Bass. You can easily hear the thump while playing any upbeat music.
Voice-assistant support
The voice assistant support in ZEB sound feast 50 enables you to directly interact with the speaker while your smartphone stays at a distance. You can easily give music and calling commands to your smartphone via the speaker.
TWS function
The TWS function of ZEB sound feast 50 enables it to pair with other ZEB sound feast 50 speakers with complete synchronization of currently playing music. This feature comes in handy mainly outdoors; when you have two or more of these speakers, and loud sound is needed.
Mobile holder
The ZEB sound feast 50 has a slot on its top, which can hold a mobile phone both in portrait and landscape mode. It is a great feature to use if you majorly watch movies or videos on your smartphone, but its internal speaker is just not good enough for your taste.
Input options
USB port for pen drives
Micro SD card slot
AUX input
Dedicated Call & volume buttons
Built-in FM
The ZEB sound feast 50 comes with a built-in FM. This feature comes in handy for random music listing & times when you don't have any other audio input source.
Cyborg Suggests
Here, it is worth noting that the FM reception is not a forte of this speaker. It is just there for some occasional usage. So, we suggest you not to expect much as far as FM quality is concerned. However, if you still want to listen to FM, you can easily use the FM of your smartphone and then connect the speaker via Bluetooth.
Built-in mic
This speaker comes with a mic for using it for calling & voice assistance.
Quick access buttons
Menu button
Volume up/down button
Play /pause button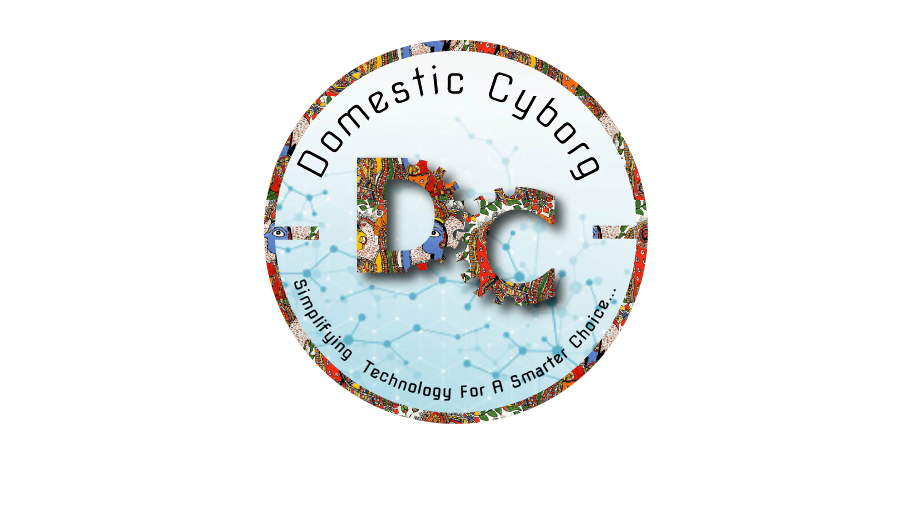 Best for : Budget-oriented rugged User
Final Verdict
If you are searching for a budget-friendly portable Bluetooth speaker from a trusted brand, the ZEB sound feast 50 can be one of the top choices for you. If you are a bass lover and want a unique looking speaker loaded with features, you can buy it without any second thoughts.
Although, if your primary use is to listen to FM on your speaker without using a smartphone or, you wish to carry the speaker in your jeans pocket. Then, this product is not for you.