boAt Airdopes 701 ANC Review | Top Wireless Gaming earbud
The most recently added item to the boAt product line-up is yet another set of wireless earbuds. Recently the company was targeting the budget segment of earphones, but now they have levelled up a bit higher to go for the mid-premium segment. The boAt Airdopes 701 ANC is a fully loaded earphone targeted mainly to the Gaming community. Hybrid ANC, IPX7 and BEAST Mode for a low latency are some of its most impressive features. But do these features really satisfy the needs of the end-user? Let's find out everything about these earbuds in this boAt Airdopes 701 ANC Review.
BoAt Airdopes 701 ANC Review- what to expect?
Honest expert opinion on BoAt Airdopes 701 ANC True Wireless Earbuds :
Built Quality – Excellent finish & beautiful looks.
Bass – Great deepness of bass.
Sound clarity- Good for casual use.
Microphone Quality- Great quality with dual microphones
Looks- Average with only one colour options
Comfort – Good comfort for prolonged use.
Connectivity – Standard Bluetooth 5.0 connectivity
Battery – Excellent 5.5 hours playtime & quick charging
Safety – Great IPX7dust & water resistance.
Latency – Excellent minimum latency
Extra features – Beast-mode, Hybrid ANC, Fast charge
After-sales service – Average
Price – Average with a starting price of ₹3990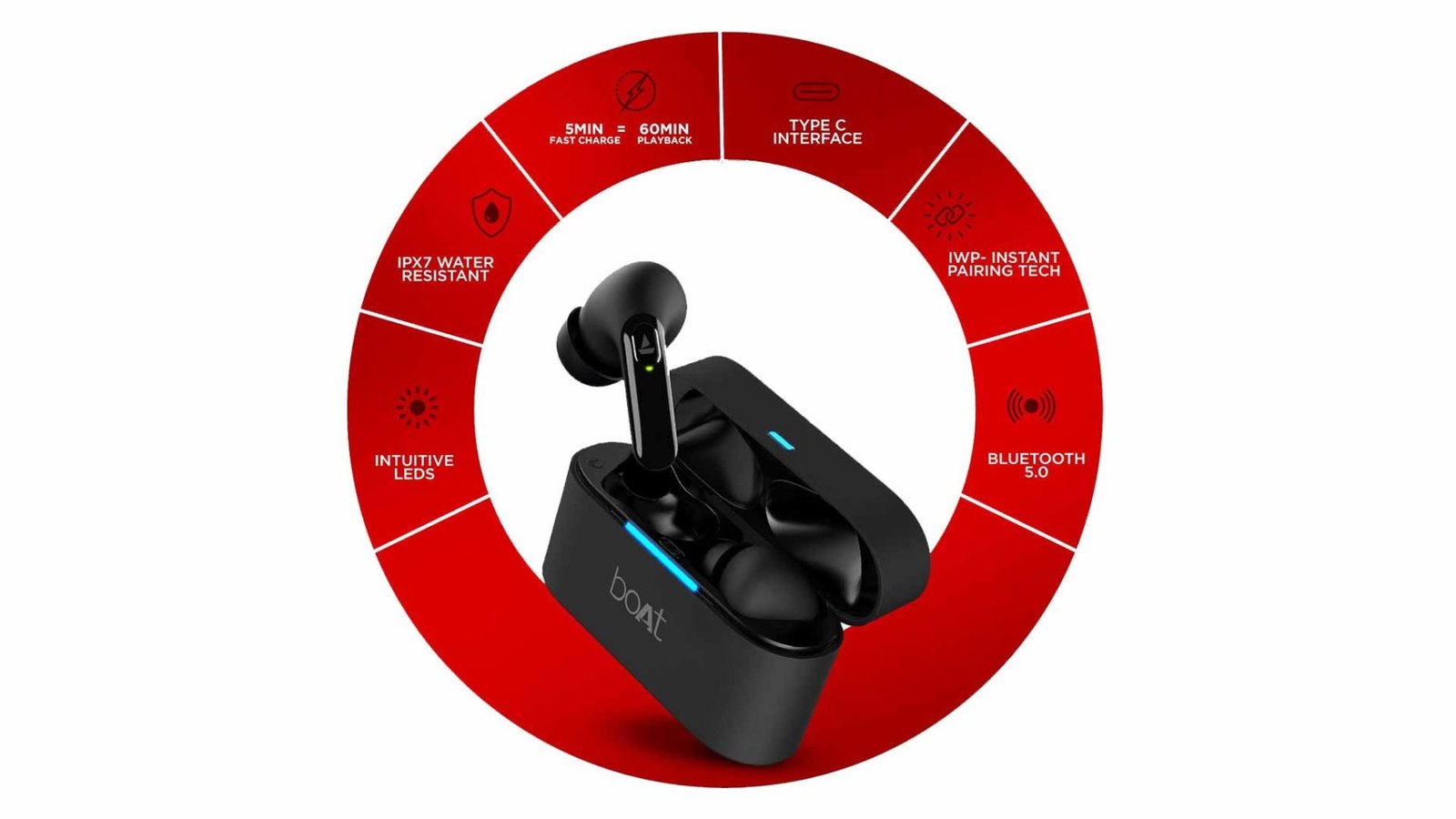 In-box content
User Manual
Warranty Card
Additional Earbuds
Airdopes 701 ANC
Type-c Charging Cable
FAQ Card
Read Me Card
BoAt Airdopes 701 ANC Launch date in India
boAt Airdopes 701ANC Hybrid Truly Wireless Earbuds are launched on 4 March 2021 and are sold online through Amazon.
Features Rating
Detailed feature review of BoAt Airdopes 701 ANC earbuds
The boAt Airdopes 701ANC Hybrid Truly Wireless Earbuds come equipped with some fascinating features like Hybrid ANC, IWP instant pairing, Crystal™ Mode, ASAP Fast Charge, ENx technology for mic & a Beast Mode for Gaming. But what value do these features with such cool names actually bring to you as a user? We are going to discuss this in the next few steps.
Built quality
BoAt Airdopes 701 ANC comes beautifully wrapped inside a premium matt finish plastic body. The fit & finish of these earbuds are excellent. Moreover, The Quirky & Intuitive LED lights on the case and the earpiece makes them look very cool and catchy.
The sound quality of BoAt Airdopes 701 ANC earbuds
BoAt Airdopes 701 ANC earbuds come with the boAt signature sound. The sound of these earbuds is bass-focused and generates a thumping bass which is loved by the majority of modern music lovers. Due to deep bass & clear surround sound, It can also be an excellent choice for watching action movies. The sound retains its quality even at high volumes, and vocals and lower frequencies also remain well balanced and clear.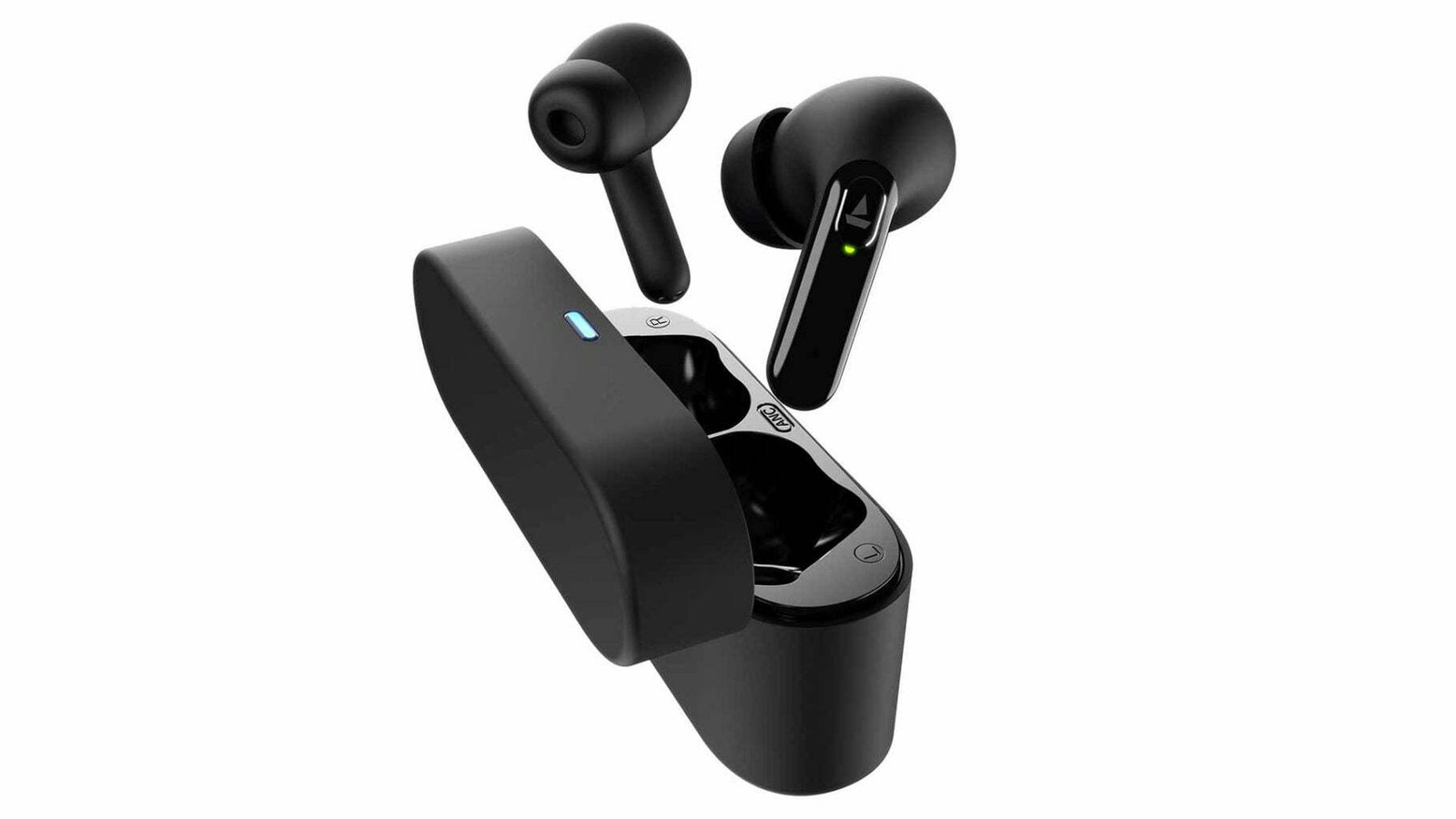 Driver size of BoAt Airdopes 701 ANC
These earbuds contain 9 mm drivers with a moving coil. The presence of a moving coil enhances the quality and performance of the driver. As a result, boAt Airdopes 701 ANC produces a fantastic sound and bass quality.
Noise cancellation quality in boAt Airdopes 701 ANC earbuds
The BoAt Airdopes 701 ANC features a Hybrid Active noise cancellation technology. The ANC is highly effective & is supported by a robust hardware setup to enable a high-performance active noise cancellation capability.
As a result, these earbuds effectively cut out the ambient noise up to 30dB, even in boisterous outdoor conditions. So, now you can also block the external disturbances & listen to your inner voice once you plug it in! Or, maybe just listen to some good music in peace.
Microphone quality of boAt Airdopes 701ANC
BoAt Airdopes 701 ANC comes with a dual-mic setup with ENx (environmental noise cancellation) technology. This dual-mic is used to catch the voice from two different points, which helps the earbuds differentiate between the noise and your voice.
It results in a crystal clear voice and exemplary performance in the outdoor environment.
The overall performance, the sound catching capacity, and the voice reception are good. You can easily use this earphone for regular calling, even in noisy outdoor conditions, without any issue.
Comfort & looks
The design & build of the BoAt Airdopes 701 ANC is terrific, and it perfectly fits inside the earlobes. The earmuffs are also high quality and feel comfortable for extended use. You can wear these earphones during regular outdoor movements or in indoor working situations. It doesn't have the best design for a workout, but still, you can use it comfortably during small workout sessions.

Looks are a highly subjective matter and depend on your personal choice. That being said, the BoAt Airdopes 701 ANC has a premium built & it looks incredible. The matt finish around the top area of the earbuds and the glossy finish on the tail side give these earbuds a fancy look that looks neat with any outfit.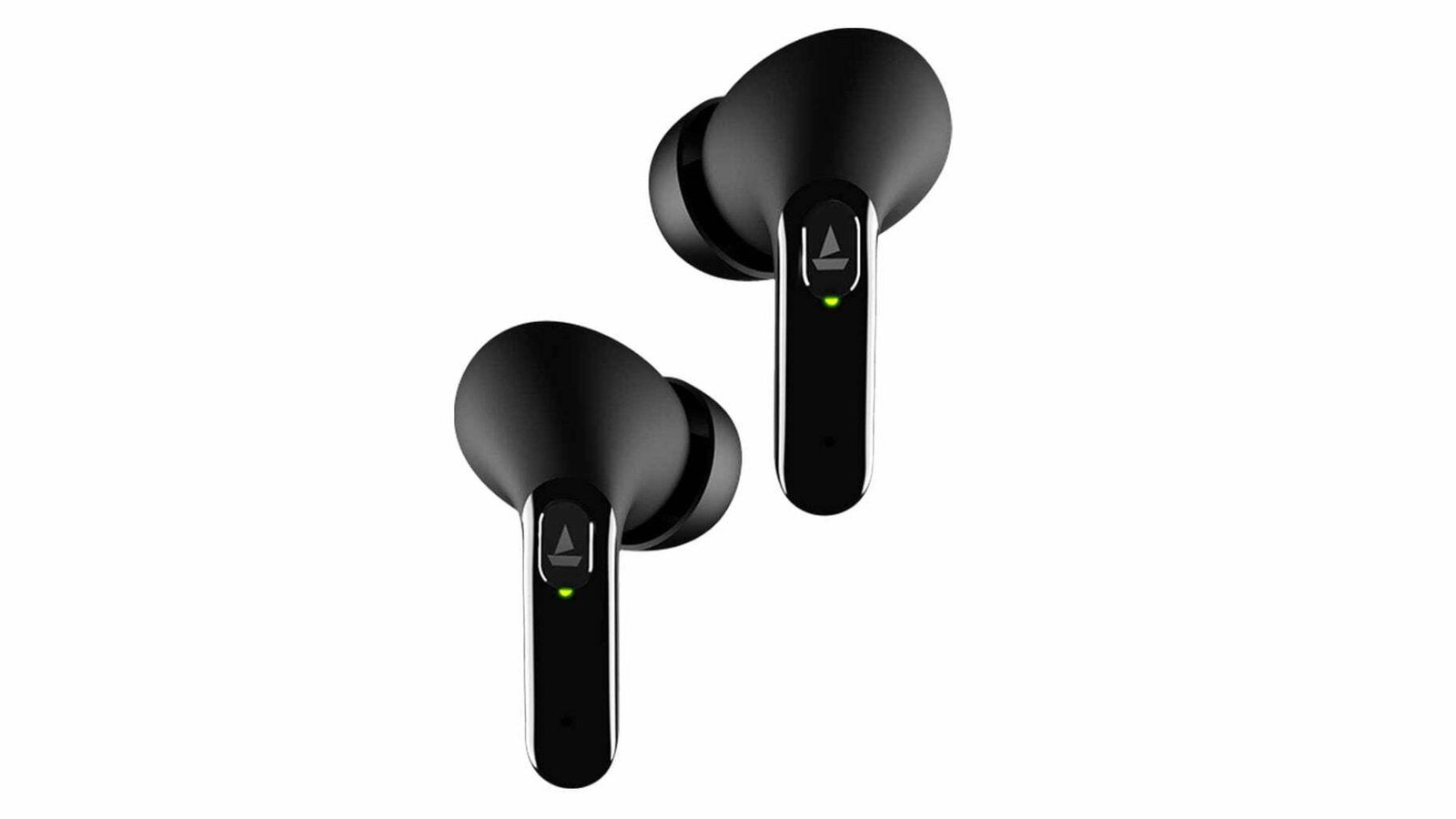 Battery life of BoAt airdopes 701 ANC cover
BoAt Airdopes 701 ANC houses a 550 mAh battery in the case that can store charge equivalent to 28 hours of backup. Except this, each earbud also has a 50mAh battery, giving you a runtime of 5.5 hours. You need to note that this data can vary slightly depending upon the volume level you are using it at.
These earbuds come with a c-type charging port. One of the main highlights of BoAt Airdopes 701 ANC earbuds is its ASAP fast-charging feature which gives a 60 minutes playback time with just 5 minutes of charging. However, it could still take about 1.5 to 2 hours to get fully charged with the case as the charging system is designated to get slower as the battery fills up more.
Dust and Water resistance
BoAt airdopes 701 ANC comes with the top IPX7 rating certification for the earphone. It enables you to use the earbuds in any environmental conditions without any worries. Moreover, it can also easily handle the occasional splashes of water and sweating.
Connectivity
The earbuds come with Bluetooth v5.0, which is now a standard for TWS earphones.

Although, at the price range, we do expect a higher Bluetooth version. However, the Bluetooth v5.0 is also sufficient, as the device you are connecting with the earphone generally has the same Bluetooth version, if not lower. But if you have the latest device with a higher Bluetooth version, you may be at a disadvantage here.

The overall connectivity & performance is good as the earphone can provide a 10-meter connectivity range depending upon your environment.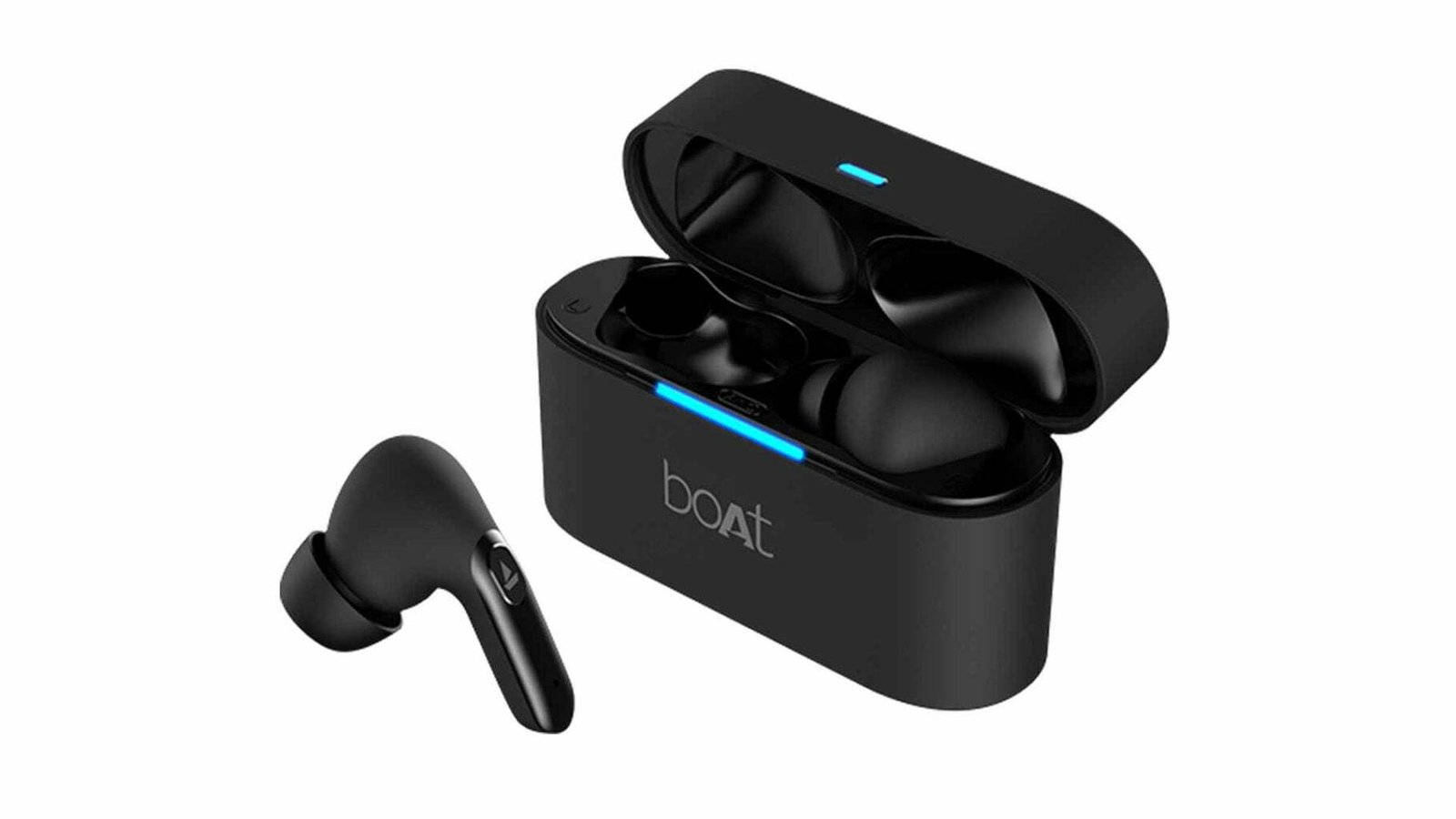 BoAt Airdopes 701 ANC also has IWP technology. In real-world usage, it means that the earphone remembers the last connected device and regains the connection once again as soon as you open the case of the earbuds.
Here is another option to consider from pTron that comes with Bluetooth v5.1 and wireless charging feature.

pTron Bassbuds Vista
Sound delay
BoAt airdopes 701 ANC uses a low latency technology with the name of 'Beast-Mode.' The Bionic engine and sonic technology significantly reduce latency to keep the audio and video in sync to ensure that you experience the slightest sound delay.
You can practically notice this difference compared to other earbuds, especially while playing high-FPS online multiplayer games.
Here it's worth noting that this low latency technology gets active only in the beast mode. The rest of the time, it works like any other earphone used for watching videos and listening to music.
However, if you are a hard-core Gamer & want to a dedicated gaming headset , we would suggest you to visit this article where we have shortlisted the Top 7 Best gaming headsets that you can buy within ₹2000.
Top 7 Best Gaming Headphones Under 2000 In India

Additional Features of BoAt airdopes 701 ANC earbuds
Beast mode
It is a low latency feature mentioned above, which, when activated, increases the connectivity and response of the earbuds and makes them ready for gaming.
Ambient sound mode
It is a must-need feature in earbuds with such high-performing hybrid Active noise cancellation. This mode, when activated, kills the noise cancellation capability & lets the user listen to the ambient noise. It is useful when you need to be aware of your surroundings while still using the earbuds.
Mono and stereo modes
BoAt airdopes 701 ANC supports mono and stereo mode, which means you can use a single earbud whenever required, without any sound degradation. And, you can use both when you want to dive into another world of sound entirely.
Voice assistance
The BoAt airdopes 701 ANC supports voice assistance, google assistance and Siri.
Basic Touch Controls of BoAt airdopes 701 ANC earbuds
Single tap to pick the call on either earbud.
Double-tap on either earbud to reject the call.
Single-tap on either earbud to play/pause the music.
Double-tap on the right earbud to go to the next song.
Double-tap on left earbud to go to the previous song.
3-second hold on the left earbud to active the google assistance.
Touch for 3-second on the right earbud to change the modes of the earbuds.
Pros & cons of BoAt airdopes 701 ANC earbuds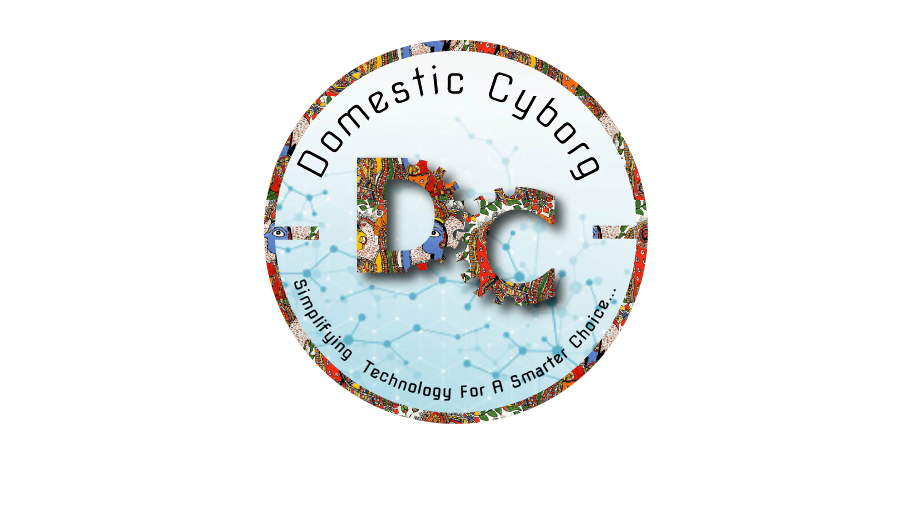 Buy for : Gaming capabilities & an all-round performance
Final Verdict of boAt Airdopes 701 ANC Review
If you were searching for any feature-loaded Bluetooth TWS earphones that you can use for hard-core gaming, your search ends here. The BoAt Airdopes 701 ANC is a complete all-rounder. Whether you like to play online games, listen to your favorite playlist or even talk to your colleague during an office call, this earphone can easily handle it all without any hesitation. The Hybrid ANC, IPX7 safety, ASAP charge, IWP & ENx are just the cherries on the top.
boAt Airdopes 701 ANC price in India
The maximum retail price decided by boAt to sell the boAt Airdopes 701ANC TWS Earbuds is kept at ₹ 9,990. But as an introductory Launch offer, these earbuds are enlisted on Amazon with a massive discount of 60% on MRP.
As of now, you can buy these fantastic Hybrid TWS beasts for a price of a mere ₹ 3,990.
Keeping in mind that this is an introductory price, you should grab your piece ASAP. The price is bound to increase somewhat as the sale picks up pace, even if it doesn't reach the MRP.
About BoAt
The boAt is an Indian consumer electronics brand that started in 2013. The actual parent company is registered with the name of Imagine Marketing Services Private Limited, which mainly deals with audio-focused products like earphones, headphones, travel chargers, and cables. In recent years, this brand became very popular by launching new products with top-notch quality and bare minimum budget. Today this company achieved an outstanding level of brand trust among people and has a loyal customer base.

Right now, the company ranks 5 worldwide for the wearable category.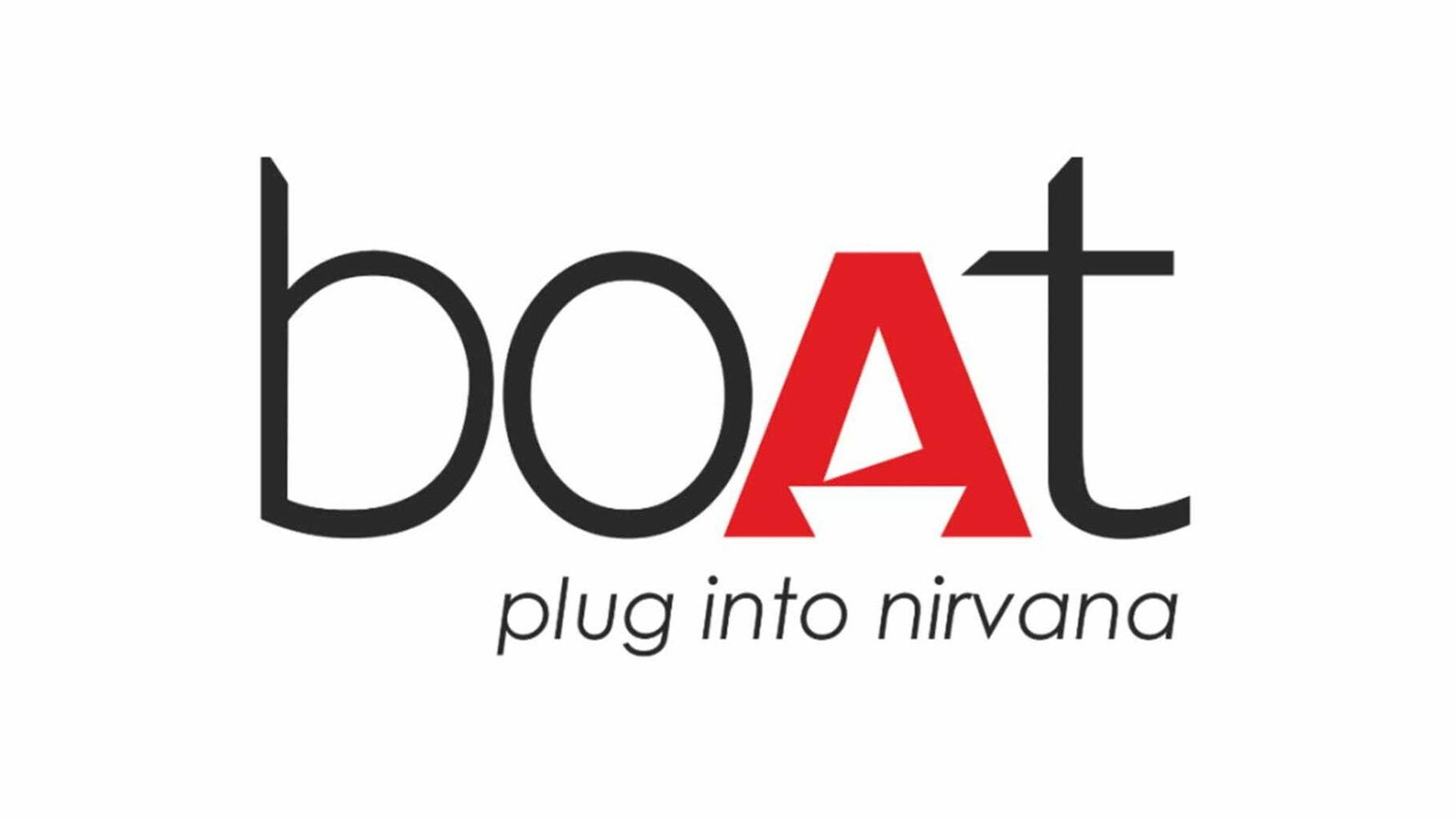 Register boAt earphone warranty with boAt official website
You can register your warranty by giving a missed call on 9223032222.
BoAt customer care number
You can reach out to boAt company at +912249461882 / Info@imaginemarketingindia.com.
boAt service centre near you
You can find the nearest boAt service centre by clicking here.
boAt complaint register & support
you can register any complaint with the boAt official website by clicking here
BoAt airdopes 701 ANC Alternatives – More options to choose From
JBL C115 TWS Truly Wireless Earbuds
1. Driver Size- 5.8 mm
2. Battery life – 21 hours
3. Water resistant – N.A.
4. Approx. Price – ₹ 4,299.00
Your JBL C115 TWS review, click here
boAt Airdopes 511v2
1. Driver Size – 6 mm
2. Battery life – 30 hours
3. Water resistant – IPX4
4. Approx. Price – ₹ 2,499.00
Noise Shots X5 PRO
1. Driver Size – 6 mm
2. Battery life – 150 hours
3. Water resistant – IPX7
4. Approx. Price – ₹ 3,299.00