OnePlus band Review 2021- Latest Feature updates & Price
OnePlus band is a fitness band that was launched by OnePlus at the end of the year 2020. It was the 1st ever fitness band launched by OnePlus exclusively for the Indian market. With continuous improvement after initial software glitches, this band has become one of India's best fitness bands that you can buy on a budget. In this OnePlus band Review, we will do a complete feature breakdown of this fitness band. We will also get to know the latest feature updates that it has gained in 2021.
Specification of Oneplus Band
In-box contents
OnePlus Band
OnePlus Band Strap
Wired Charging Dongle
User Guide
Red Cable Club Welcome Card
Safety and Warranty Card
Features Rating
Oneplus band review– Detailed feature-wise Explanation
In this part of this OnePlus band Review, we will evaluate the features of the OnePlus band against the industry standers in this category.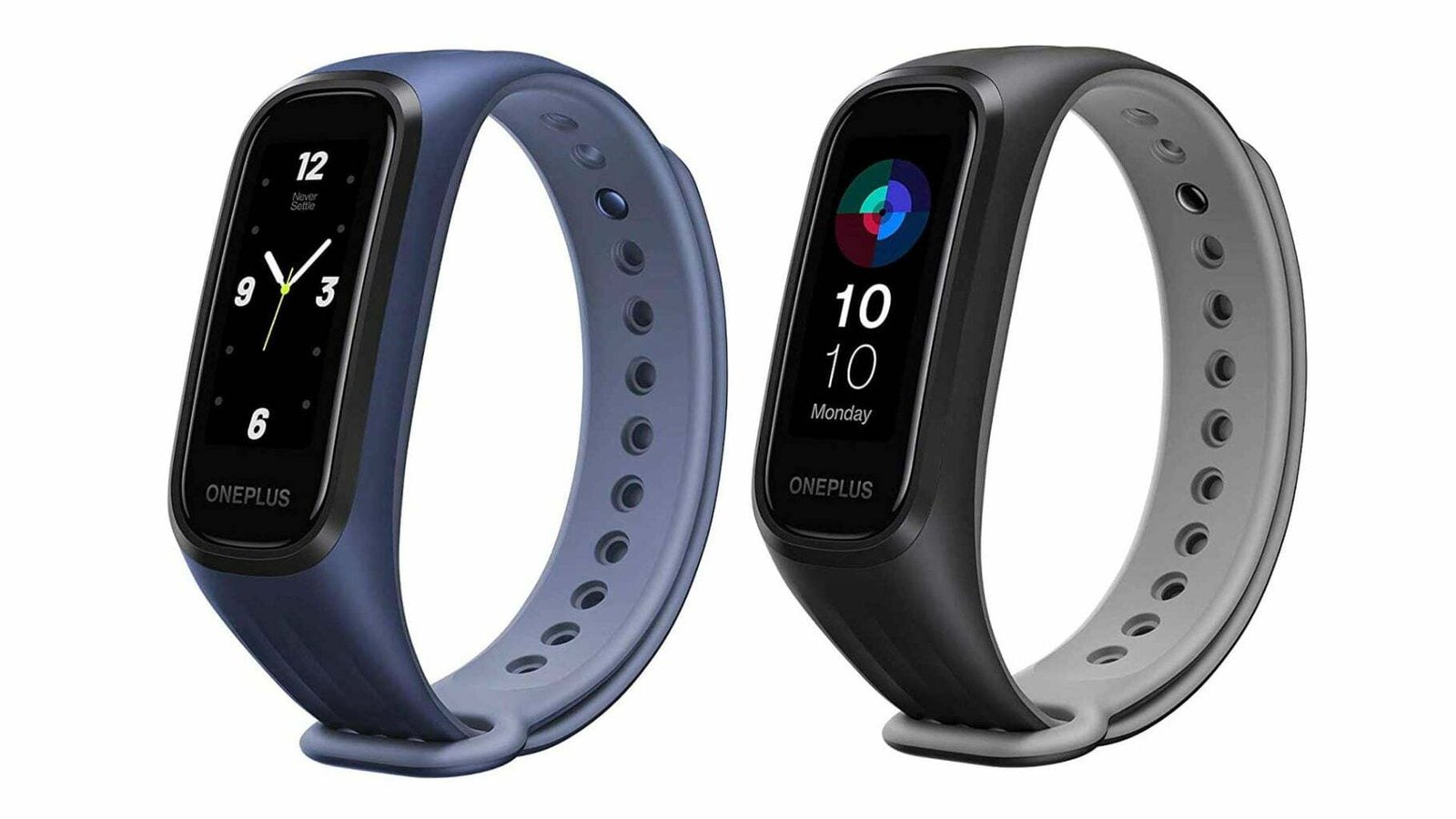 Display Quality of OnePlus band
The Oneplus band comes with a 1.1 inch AMOLED display with a resolution of 126 x 294, which brings out brighter colors and incredible contrast ratios. The brightness levels are good enough to be used in an outdoor environment.
Usually, the fitness bands in this price range have smaller screen sizes resulting in a less responsive touch. But, the touch response of this OnePlus band is fantastic, and it works perfectly in all situations.
Build Quality
The Oneplus band is constructed by using very premium quality materials. The strap is skin-friendly and very flexible. Moreover, It looks fantastic and feels good on the hand.
In the out of the box dual-tone model of this band, the inner side is grey & the outer side is black. However, there are two more dual-tone color variants that you can buy separately as per your taste.
Other than that, the Removable main tracker design allows for effortless transition between dynamic dual-color strap combos.
Dust & water resistance
Oneplus band got a certification for 5ATM and IP68 dust & water resistance. As a result, It can be used in some intense underwater activities, but still, it is not advisable. Even the company says that, although it was tested for underwater usages, but with the aging of the product, it can be damaged by heavy aquatic uses.

So, in day-to-day usages, you need not worry as it can survive a little bit of underwater use.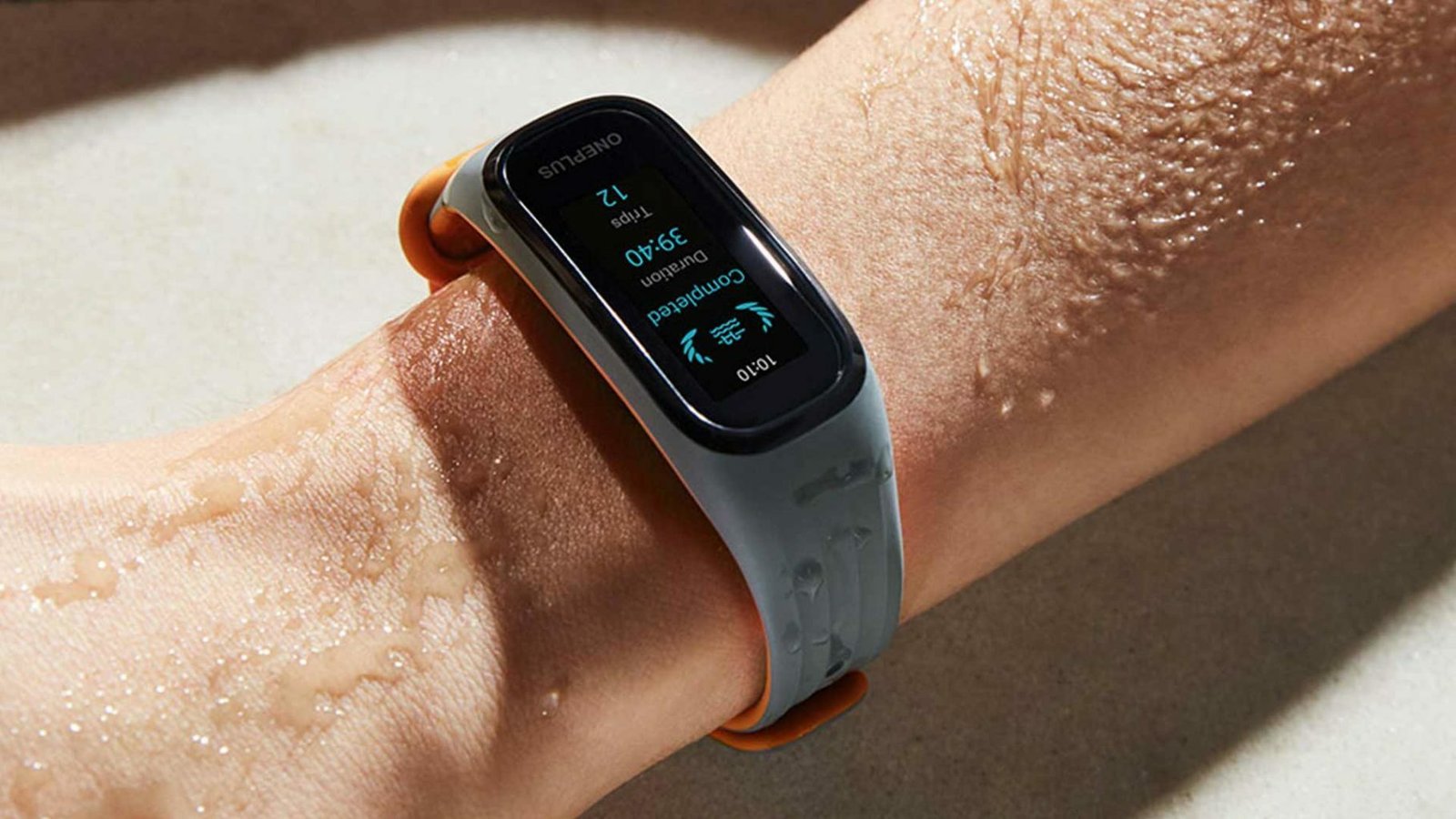 Connectivity
This band supports Bluetooth v5.0, which is the standard of any Bluetooth device available in this segment. It can give you a connectivity distance of 10 meters depending upon the surrounding.
The connectivity with the Oneplus health app or your smartphone is fast & the response time for your commands through your watch is also quick.
Battery performance of OnePlus Band
Oneplus band houses a 100mAh battery which claims a battery life of up to 14 days. The battery life fluctuates in accordance with personal usages. It is so because Some features require more power to function & thus drains the battery faster.
Blood oxygen level monitor
OnePlus band has a dedicated sensor that tracks your blood oxygen saturation (SpO2) level via red and infrared light sensors. The Spo2 monitor performs really well and gives an accurate reading. But obviously, it is not suitable for making a medical decision based on it.

It is highly beneficial for elderly people who need to keep track of their health 24×7.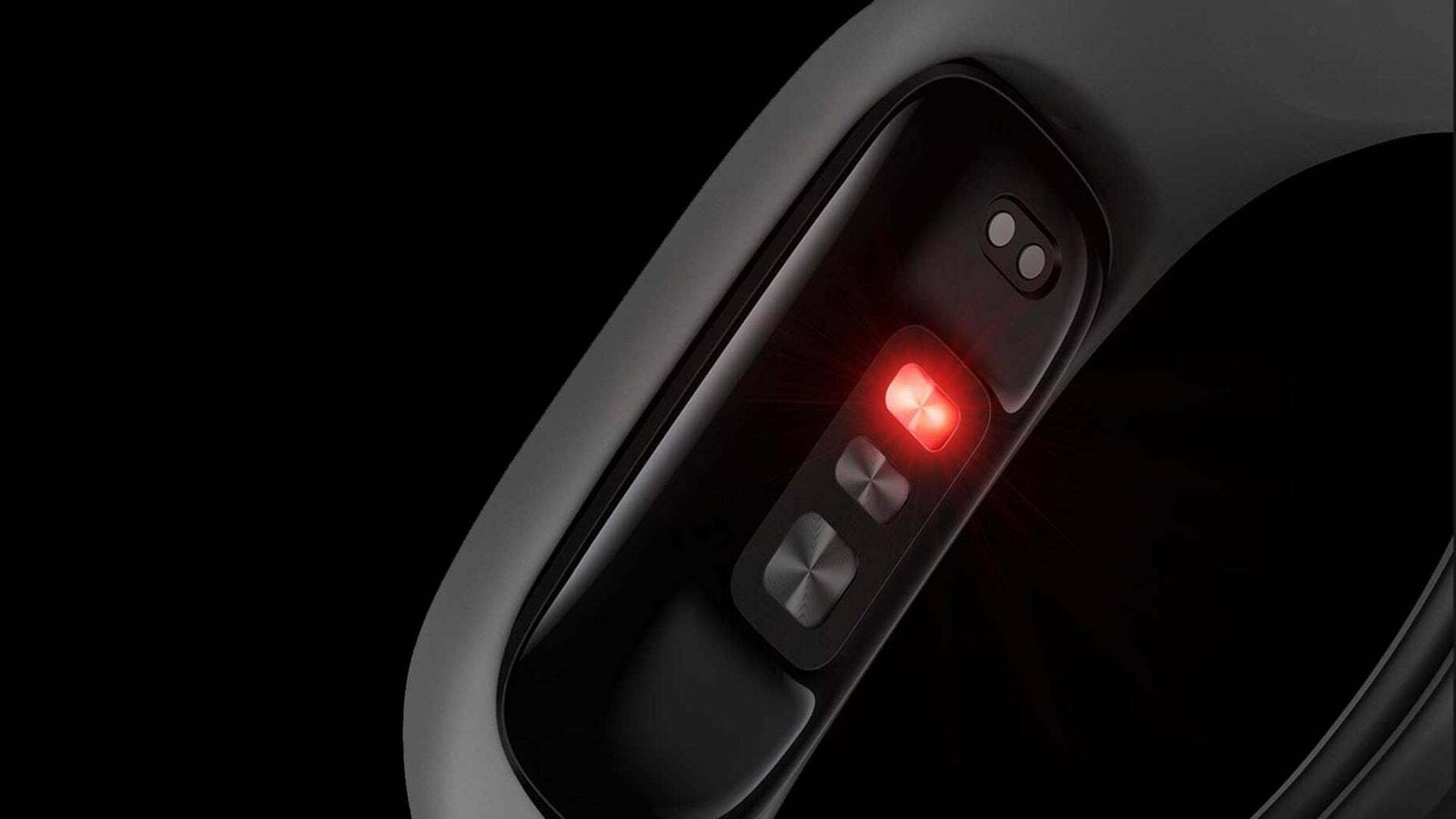 24/7 heart rate monitor
The heart rate sensor of the OnePlus band features a continuous heart rate monitoring system for keeping a complete track of your health & stress level. It becomes advantageous during workout sessions for constant monitoring of your health.
Heart rate sensors are a boon for persons with BP issues to keep track of their heart health and warn before anything gets too severe.
Sleep tracking
The Oneplus band supports sleep tracking. Using this feature, you can easily track light and deep sleep conditions to better understanding your sleep quality. In the app, you can also Check your sleep score to adjust personal routines and goals to improve your sleep.
Modes & features of Oneplus band
It comes with 13 dedicated exercise modes. The modes are Outdoor Run, Indoor Run, Fat Burn Run, Outdoor Walk, Outdoor Cycling, Indoor Cycling, Elliptical Trainer, Rowing Machine, Cricket, Badminton, Pool Swimming, Yoga, and Free Training.
Moreover, features like call control, music control & camera shutter, find my phone, timer & stopwatch functions are also present in this fitness band.
OnePlus Band Watch Faces
Currently, five watch faces are available in the OnePlus band. Other than that, you can also use images from your gallery as watch faces in this band.
Oneplus health app features
The app is also newly launched & is certainly not the best in the market. As of now, you can see the data like steps count, kcal burn, and heart rate tracking data, sleep tracking data, Spo2 reading, and workout logs from the different modes.
If you want same features inside a wider screen, you might want to take a look at this newly launched Noise smartwatch. It will surely cost you a few bucks more, but its worth it. you can check out this smartwatch by clicking on the link given below.

Noise Colorfit pro 3 smartwatch
Controls of Oneplus Band
Left swipe to assess the different watch faces.
Long press on the screen to go back to the home screen.
Single tap on the main screen to see the battery percentage, DND & Bluetooth status.
Swipe up or down to see different features of the band.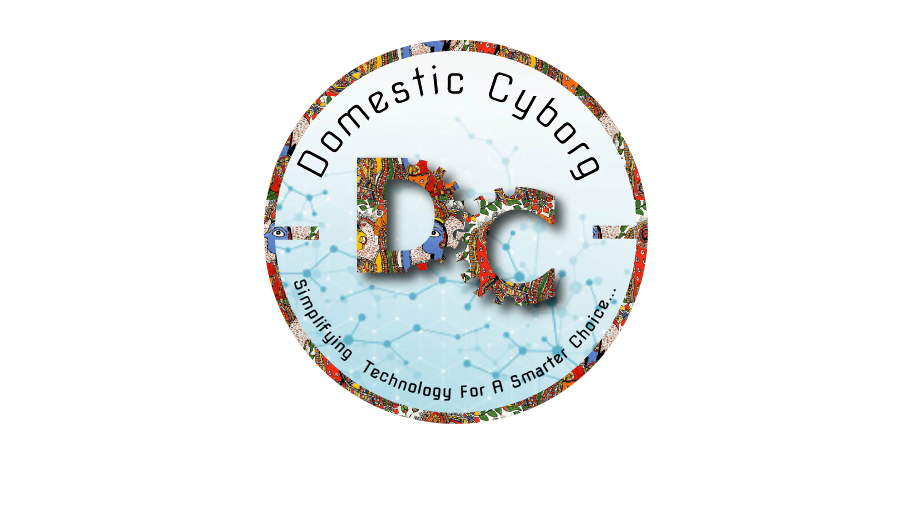 Buy if : You are OnePlus fan and & have an active Lifestyle
Latest Feature update of OnePlus band in March 2021
OnePlus has most recently released an update of its OnePlus health app which allows the integration of Google Fit with it.
To know more about this update, it's benefits & to understand how you can also do it, click here.
About Oneplus
OnePlus Technology (Shenzhen) Co., Ltd is an electronics goods manufacturer located in the Shenzhen district of china. The company was established in December 2013 & mainly deals in products like smartphones, TVs, headphones & wearables.

Currently, the OnePlus brand is owned by Oppo as its only shareholder. Although, the parent company still remains as BBK Electronics.
Final Verdict by Domestic Cyborg
If you are a fan of one plus and are searching for a fitness band within budget, then Oneplus band is the one to look for. Most recently, the Oneplus health app got an update, which makes it compatible with google fit. Due to this update, the major problem with this band is resolved, and it is now certainly giving a tough time to its competitors.