SYSKA HT3333K Trimmer Review, Price, Specs, Pros & Cons
If you are confused between the basic trimmers and the multi-grooming kits and won't be able to decide whichever to buy, the SYSKA HT3333K Trimmer can be your way out of this dilemma. This trimmer has a unique design of adjustable comb where the length adjustment knob is placed on the comb itself. So, if you already like this trimmer, we recommend you keep reading this SYSKA HT3333K Trimmer Review to the end before deciding.
SYSKA HT3333K Trimmer is an ergonomically designed trimmer meant for multipurpose trimming conditions. Fast charging, Battery level indicator & 3 different types of grooming attachments for styling are some of its virtues.
This trimmer is also known by the name of SYSKA Ultra Trim Pro trimmer. Let's now dive into more of its details.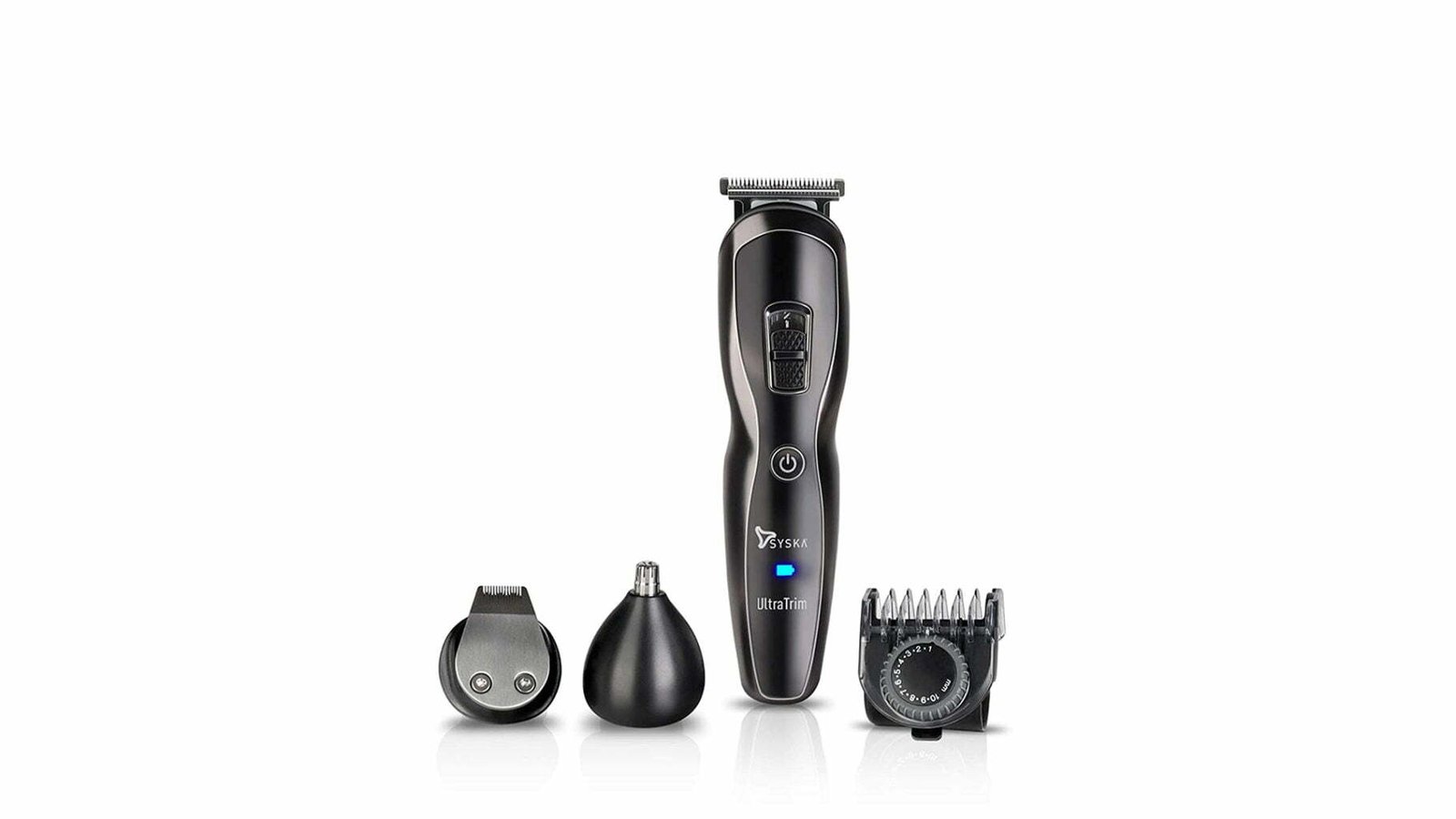 Box Content
1N Beard Trimmer
Stubble Comb Attachment
Nose/Ear Hair Trimmer Attachment
Precision Trimmer Attachment
Travel Pouch
1N Cleaning Brush
1N Charging Adapter
1N User Manual & Warranty Card
Features Rating
Blade quality of SYSKA HT3333K Trimmer
The SYSKA Ultra Trim Pro HT3333K Trimmer comes equipped with self-sharpening stainless steel blades. There are three different heads included in the box, which suits specific purposes. These include one head for trimming beard, another for nose & ear and one precision trimming blade.
All these blades are made of quality materials that are going to last for a long time.
Water resistance
The company claims this trimmer to be waterproof. But, as the company gives no specific IPX rating, we strongly suggest you not put the main body of the trimmer directly under water for cleaning. However, all the blades and the comb are detachable, and you can easily clean them by washing them after every use.
Comb lengths in SYSKA HT3333K Trimmer
There are three cutting heads available with this trimmer, one of which comes with a comb attached to it. You can use this comb to trim hair length from 1mm to 10mm with a precision of 1mm.
This trimmer is an excellent option for people looking for a comprehensive solution for their day to day grooming needs.
Power options in SYSKA HT3333K Trimmer
This trimmer supports both corded a cordless options. The battery of this trimmer has a runtime of 60 minutes when fully charged. It supports fast charging and only takes around 2 hours for getting charged completely. It is pretty impressive, as, in branded trimmers of the budget price range, most of them have charging time that goes up to 10 hours for 60 to 90 minutes of runtime.
The fast charging here is a great feature to have as you will get a lesser wait time to use it, even when the trimmer is discharged completely.
Build quality and design
SYSKA UltraTrim HT3333K trimmer has an ergonomic design that helps handle trimming from various angles with precision. The sleek structure of the trimmer body fits perfectly in your hand and makes it very easy to operate. Except that, the glossy metallic black finish of this trimmer also looks very premium.
Additional features of SYSKA HT3333K Trimmer
Nose & ear hair grooming – Ultra trim Pro's nose & ear hair grooming blades helps quickly trimming the hard to reach areas like the inside of the nose & ears. It comes in handy for people with a lot of hair growth inside their nose & ears. Moreover, you can also use these blades for trimming uneven eyebrows.
Battery indicator – This Trimmer showcases a battery indicator that displays the current battery level of the trimmer. It is one of the essential features that you find missing in many trimmers. A battery indicator feature is beneficial for people who find it challenging to keep track of when they had charged & when it needed to be plugged in again.
SYSKA HT3333K Trimmer Warranty & service details
Syska Toll-free Service number- 1800-102-8787
The company provides a 2-year comprehensive warranty on this trimmer, which you can claim by contacting the contact number mentioned above.
SYSKA Brand Details & Ranking
Syska is a subsidiary of SSK Group, i.e., Shree Sant Kripa Appliances Pvt. Ltd.
Established in 1989, this brand was initially mainly involved with LED lighting solutions for home and commercial usage. But, now it manufactures all kinds of Personal Care Products, Accessories, And even home appliances. Ultimately it has become a well-known and reputed brand in the domestic electronics market.
As on Amazon, The Ranking of this trimmer model is:
#103 in Health & Personal Care
#7 in Beard Trimmers
If you are not convinced whether this trimmer will be best for you or not, and looking for other options. Here is the complete list of best trimmer under 1500 INR, which you should check out right now.
Pros & Cons of SYSKA UltraTrim Pro Trimmer HT3333K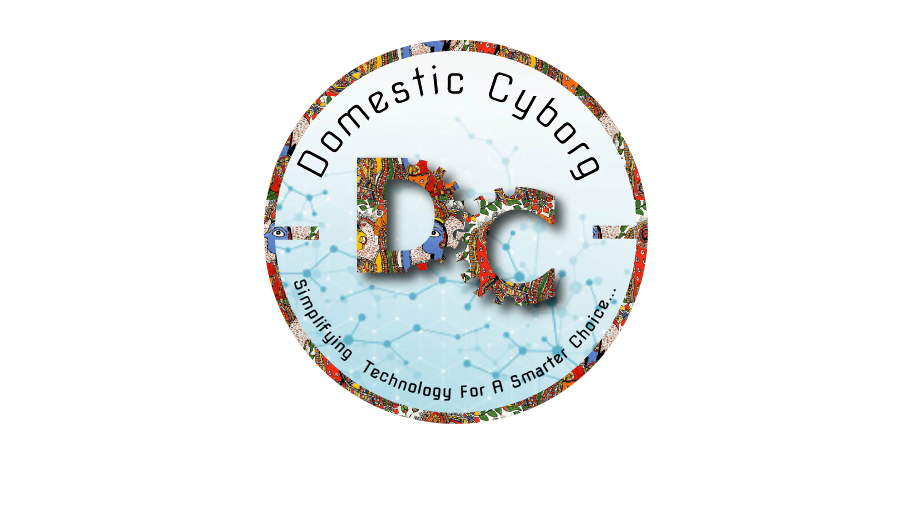 Buy for : Unique Design & multipurpose extensions
Final verdict of this 'SYSKA HT3333K Trimmer Review'
Overall, SYSKA UltraTrim HT3333K is a Handy multipurpose tool for personal grooming. It is a trimmer with different extension mounts for trimming facial hair and trimming eyebrows, nose, and ear hair. So, if you've got a lot of hair to cut in various places, then it's the perfect tool for you.
Best Alternatives to SYSKA HT3333K Trimmer
Mi Beard Trimmer
1. Comb Length- 0.5 to 20mm
2. Battery life – 90 minutes
3. Warranty – 1 years
4. Approx. Price – ₹ 1,440.00
VEGA Men X1
1. Comb Length – 0.5 to 20mm
2. Battery life – 90 minutes
3. Warranty – 1 year
4. Approx. Price – ₹ 1,149.00
Philips BT3221/15
1. Comb Length – 0.5 to 10mm
2. Battery life – 90 minutes
3. Warranty – 3 year
4. Approx. Price – ₹1,899.00