boAt Rockerz 400 Bluetooth Headphone Review
boAt Rockerz 400 Bluetooth On-Ear Headphone is one of the Bestselling Headphones on Amazon India. It is prevalent among people due to its sleek, lightweight design and excellent sound quality. Today in this boAt Rockerz 400 Bluetooth Headphone Review , we are going to evaluate all its features strictly against the benchmark industry standards to decide whether this product is a value for money or not.
In-box content
User Manual
Warranty Card
Micro USB Charging Cable
Rockerz 400
AUX cable
Features Rating
Detailed Feature Review of boAt Rockerz 400 Bluetooth On-Ear Headphone
The boAt Rockerz 400 Bluetooth On-Ear Headphone comes with impressive features like a 40mm driver, passive noise cancellation, foldable design, and soft earcups. The elegant yet straightforward fit and finish are what made it very popular among users. The boAt Rockerz 400 is designed in a very practical and user-friendly way to keep the user happy & comfortable even after more prolonged use.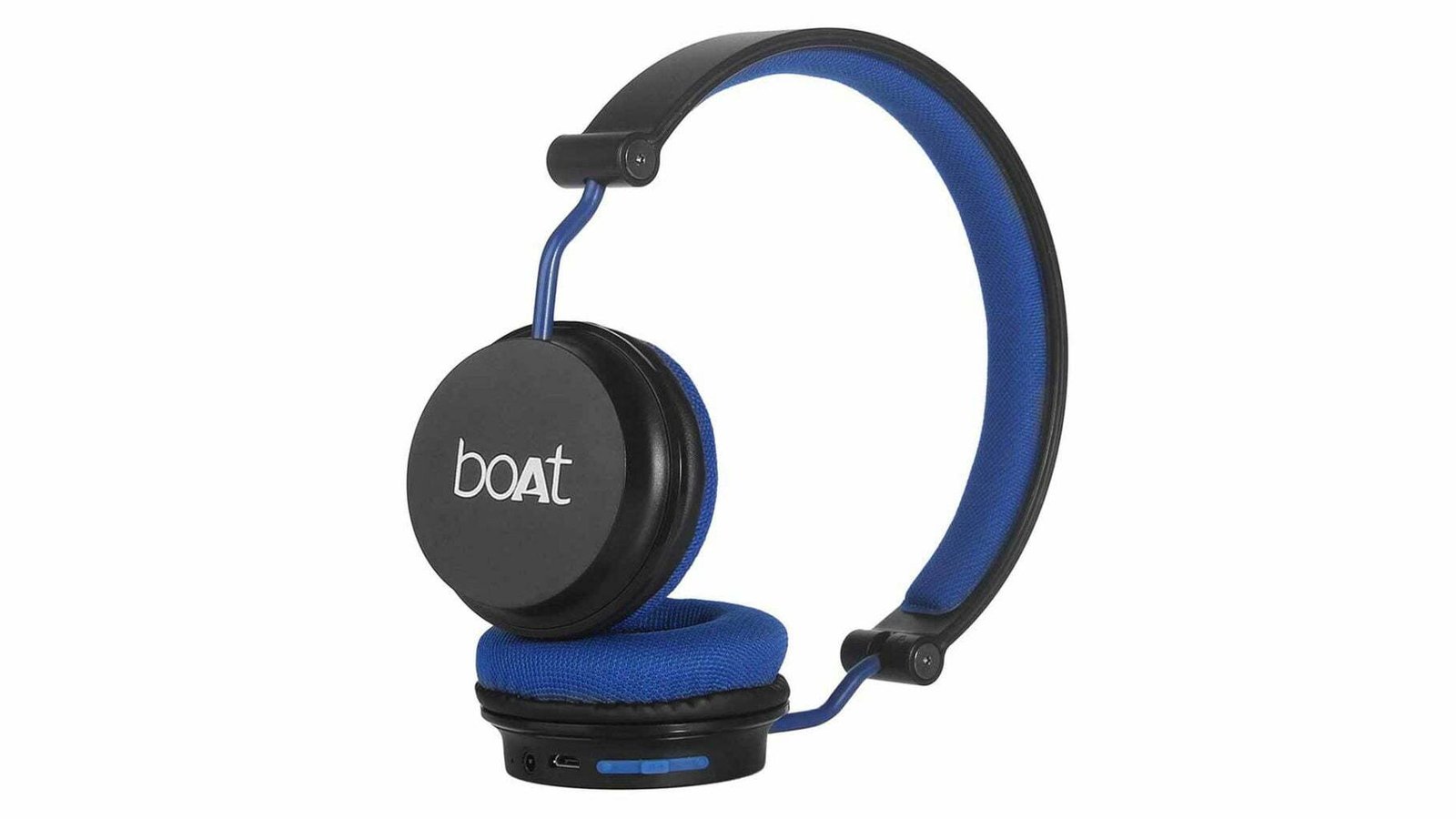 Built quality
boAt Rockerz 400 Bluetooth On-Ear Headphone comes with a premium build quality considering the price range. The overall body is made up of good quality plastic. The headband is of flexible plastic, which increases its durability and prevents breaking due to too much bending.
The overall build quality is good value for money.
The sound quality of boAt Rockerz 400 Bluetooth On-Ear Headphone
The boAt Rockerz 400 has excellent sound clarity, loudness & deepness in the bass. Also, there is no background noise in the headphones in standby conditions, which is a common problem in this price range. When you leave the headphone on standby at a higher volume level, you can hear the noise due to the speakers' bad s/n ratio.
The bass quality is excellent and even overpowering for people who prefer the vocal over the bass. It is suitable for daily usage for music listing and movie watching. The bass also has the punch, which you will enjoy while listening to music.
Driver size & Bass quality of boAt Rockerz 400 Bluetooth On-Ear Headphone
boAt Rockerz 400 Bluetooth On-Ear Headphone comes with a 40mm driver. A driver of this size is enough for deep & punchy bass performance and helps attain sufficient loudness.
The driver comes optimized out of the box and performs well at all sound levels.
Noise cancellation in boAt Rockerz 400
This headphone has a passive noise cancellation feature. It is a standard noise cancellation setup you can get at this price point. Passive noise cancellation happens when the pads or cushions are on the ear cups, and the internal material is selected in a way to damp any external noise.
As a result, it blocks the external noise when put on these headphones & you will feel a good overall noise cancellation.
Microphone quality
The microphone quality is average in the boAt Rockerz 400 Bluetooth On-Ear Headphone. The voice catching ability is not so good, and it tends to degrade slightly on the receiver end. The overall loudness & clarity of these headphones are average. If you are looking for a headphone that you can use for answering calls regularly, you might be disappointed by it.
Cyborg tip:
Generally, people don't use headphones for answering calls. But, if still, you are looking for headphones for this purpose, go to a higher price range or consider buying earbuds or neckbands.
Comfort & looks
boAt Rockerz 400 is an on-ear headphone & these headphones always tend to press the ears, which can cause a little pain if you are using it for an extended period. In this headphone, it is a bit more dominant, especially in the initial months of usage. SO, if you have a relatively larger ear size, then this headphone is definitely not for you.

Other than that, the overall look & comfort is good. The cushions used are soft & the headband is flexible. The design has a modern & clean feel to it. The ear cups are foldable and can be adjusted as needed. The foldable earcups also make the headphone very easy to carry along.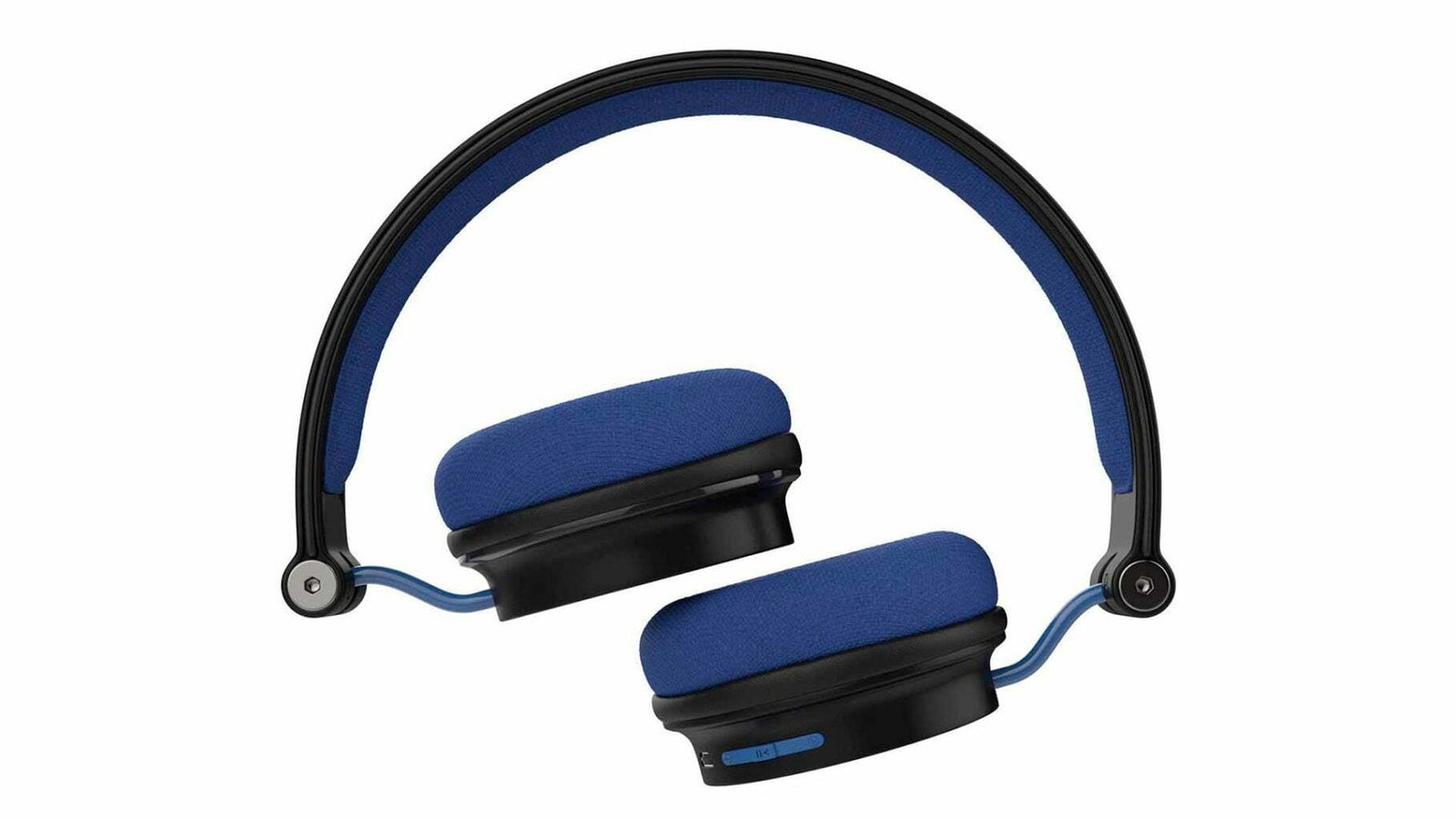 Battery life
boAt Rockerz 400 Bluetooth On-Ear Headphone comes equipped with a 300mAh battery, giving you a total playback time of 8 hours. Although, the playback time differs depending on the volume level. These headphones have a standby time of 180 hours, which can easily last for 2-3 days of low to medium usage.
It also supports AUX connectivity. So you can make it a wired headphone in case the battery dries out, or you want to save the battery.
Connectivity
boAt Rockerz 400 Bluetooth On-Ear Headphone has a Bluetooth v5.0 with a connectivity radius of 10 meters. The Bluetooth v5.0 is standard among these types of headphones.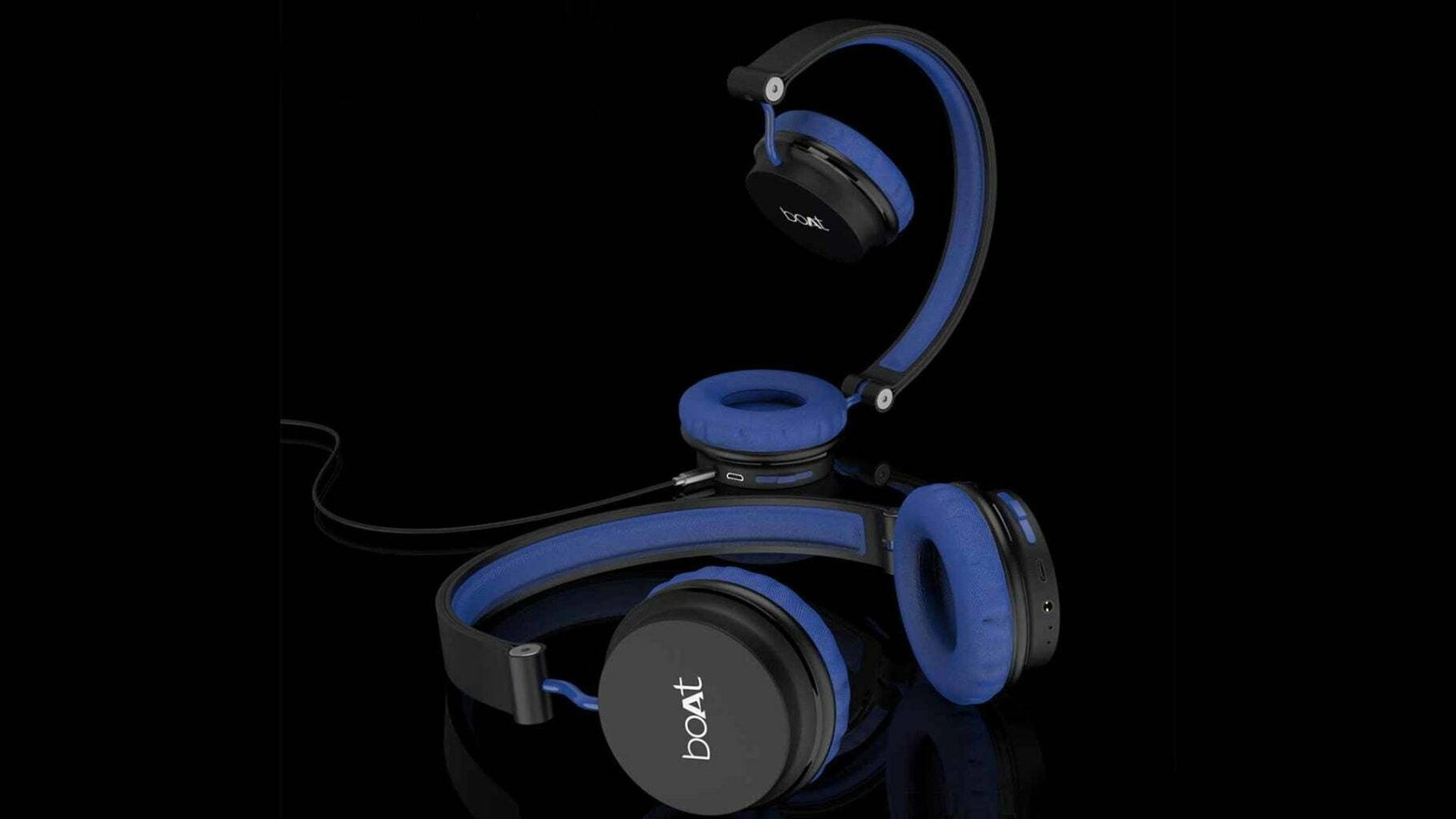 Sound delay
Here, the Sound delay is the same as what we get in any mid-range Bluetooth headphones. The delay is only noticeable while playing High FPS online multiplayer games. However, You can minimize the sound delay by using the AUX cable.
It can be noted that it only matters if you are an intense Gamer who plays games professionally. Otherwise, the sound delay is not noticeable in usual listening to music or watching videos.
Voice assistance
It supports voice assistance & you can quickly activate google assistance or Siri through voice command.
Controls of boAt Rockerz 400 Bluetooth On-Ear Headphone
It comes with a multifunction button and two volume control buttons. It also has a LED light indicator that shows different active conditions.
For switching on/off the device- Long press the multifunction button
For enabling the pairing mode- press the multifunction button for 3 seconds.
For picking up the call- press the multifunction button
For hanging up the call- press two times the multifunction.
For activating the voice assistant- hold the multifunction button for 1.5 – 2 seconds
Pros & Cons of boAt Rockerz 400 Bluetooth On-Ear Headphone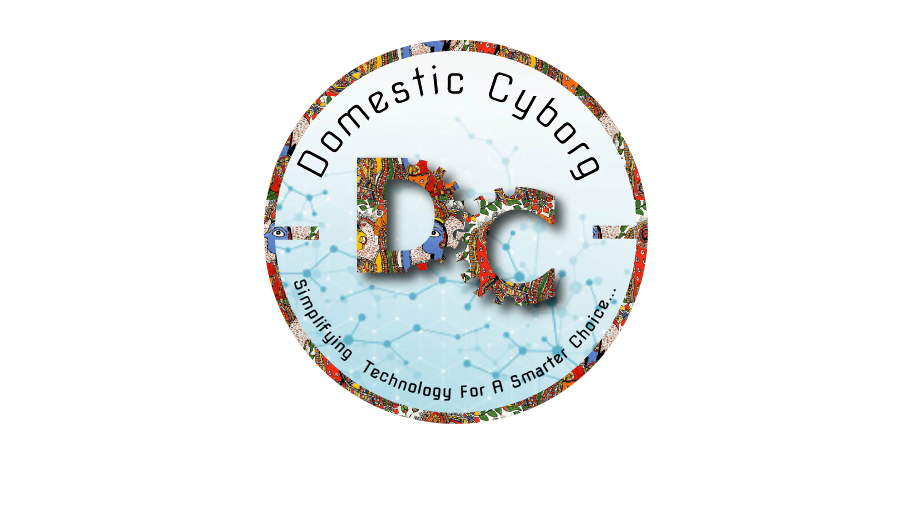 Buy for : sleek design & good sound Quality
Final Verdict by Domestic Cyborg
The boAt Rockerz 400 Bluetooth On-Ear Headphone is a simple and functional piece of equipment that you can buy on a budget. It more than serves its purpose and gives a good value for the money. So, If you believe in simplistic designs that do not compromise any bit on the sound quality, it can be the ideal choice for you.
About BoAt
The boAt is an Indian consumer electronics brand that started in 2013. The actual parent company is registered with the name of Imagine Marketing Services Private Limited, which mainly deals with audio-focused products like earphones, headphones, travel chargers, and cables. In recent years, this brand became very popular by launching new products with top-notch quality and bare minimum budget. Today this company achieved an outstanding level of brand trust among people and has a loyal customer base.

Right now, the company ranks 5 worldwide for the wearable category.