Boult Audio AirBass Z1 Review
It's been a while that Boult Audio started selling its products in India online through e-commerce platforms like Amazon & Flipkart. Now, to cut down the competition, Boult has most recently launched a set of wireless Bluetooth earbuds with the name of 'AirBass Z1'. The Boult Audio AirBass Z1 is a budget-friendly earphone that comes equipped with all the standard features & is bound to give a tough time to its competitors in terms of price. But does this new brand be able to make a mark with this new earbud? We are going to find out in this Boult Audio AirBass Z1 Review.
Boult Audio AirBass Z1 Review- what to expect?
Honest expert opinion on Boult Audio AirBass Z1 True Wireless Earbuds :
Built Quality – Excellent finish & beautiful looks.
Bass – Great deepness of bass.
Sound clarity- Good for casual use.
Microphone Quality- Average for indoor calls
Looks- Excellent with three color options
Comfort – Average comfort for prolonged use.
Connectivity – Standard Bluetooth 5.0 connectivity
Battery – Average 4.5 hours playtime & quick charging
Safety – Low IPX5dust & water resistance.
Latency – Average latency
Extra features – Mono-mode, Voice Assistant
After-sales service – Poor
Price – Great with a starting price of ₹1799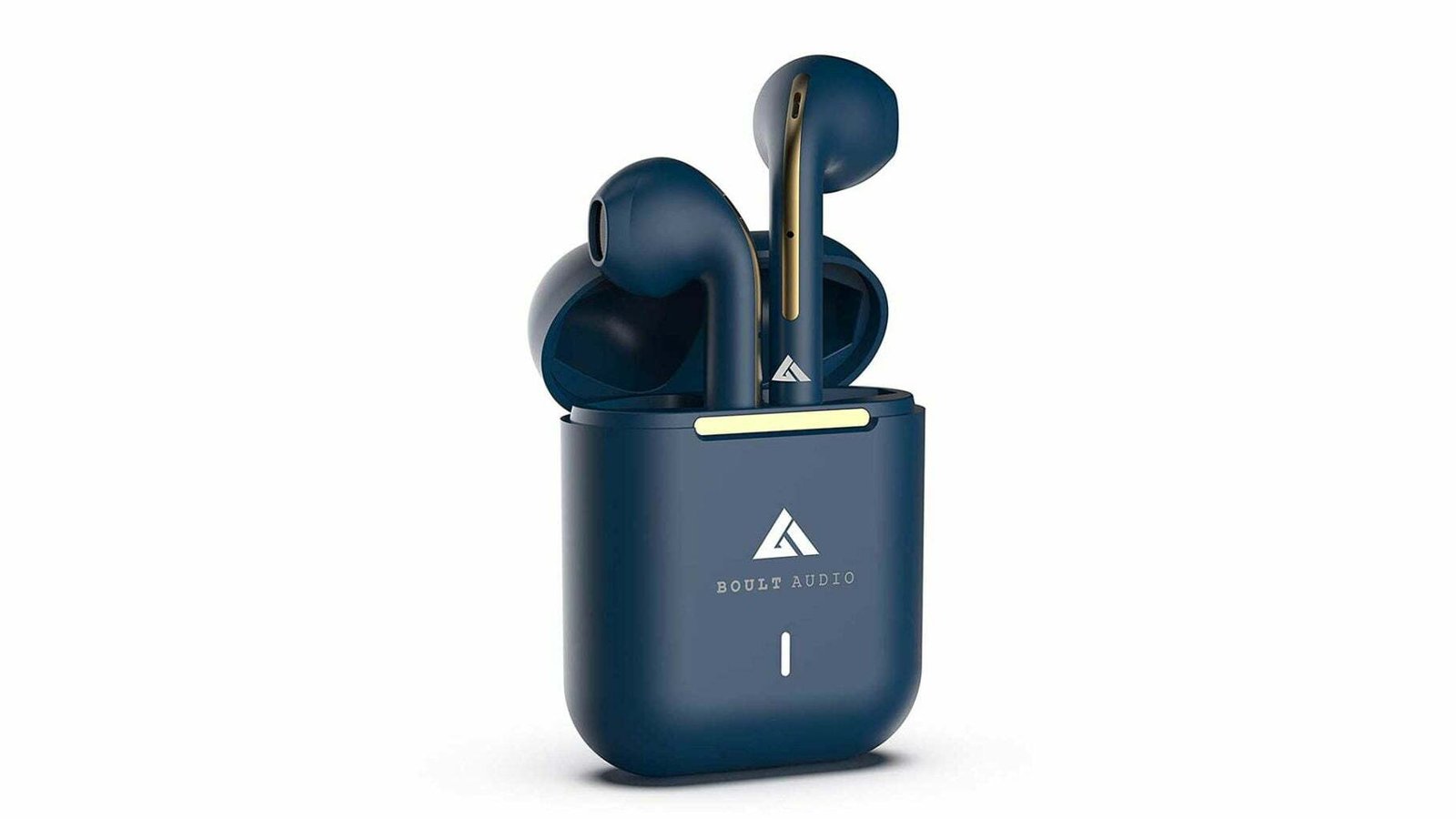 Specification of Boult Audio AirBass Z1
In-box content
Z1 Earphones,
Charging case,
Extra Pair of earbuds,
Charging Micro USB cable,
User Manual
Boult Audio AirBass Z1 Lunch date in India
Boult Audio AirBass Z1 True Wireless Earbuds are launched in India on 9 February 2021.
Features Rating
Detailed feature review of Boult Audio AirBass Z1 earbuds
The Boult Audio AirBass Z1 earbuds are some very budget-oriented earbuds. Still, these earphones come with many features like Quick Pairing, Hands-Free Calling, USB Type C Charging, Bluetooth Version v5.0, IPX4 Water Proof & Voice Assistant/Siri. So let's understand what these features mean to the end-user.
Built quality
Boult Audio AirBass Z1 comes with a good quality glossy plastic body and an excellent overall manufacturing finish. The case housing these earbuds is also very sleek & beautiful.
The sound quality of Boult Audio AirBass Z1 earbuds
The sound quality of these earbuds is average. The bass is good and also has deepness. However, if you are looking for a high-powered or strong bass, it will disappoint you. The loudness of the earbuds is good for typical usages. Due to its half ear design, the loudness & bass doesn't feel that great for the outdoor environment. Other than that, the vocal quality in music is also average.

Everything being said, you can expect much at this price point. The sound quality you get is good for the price you pay. You can indeed buy it for casual video watching and listening to music, podcasts & audiobooks.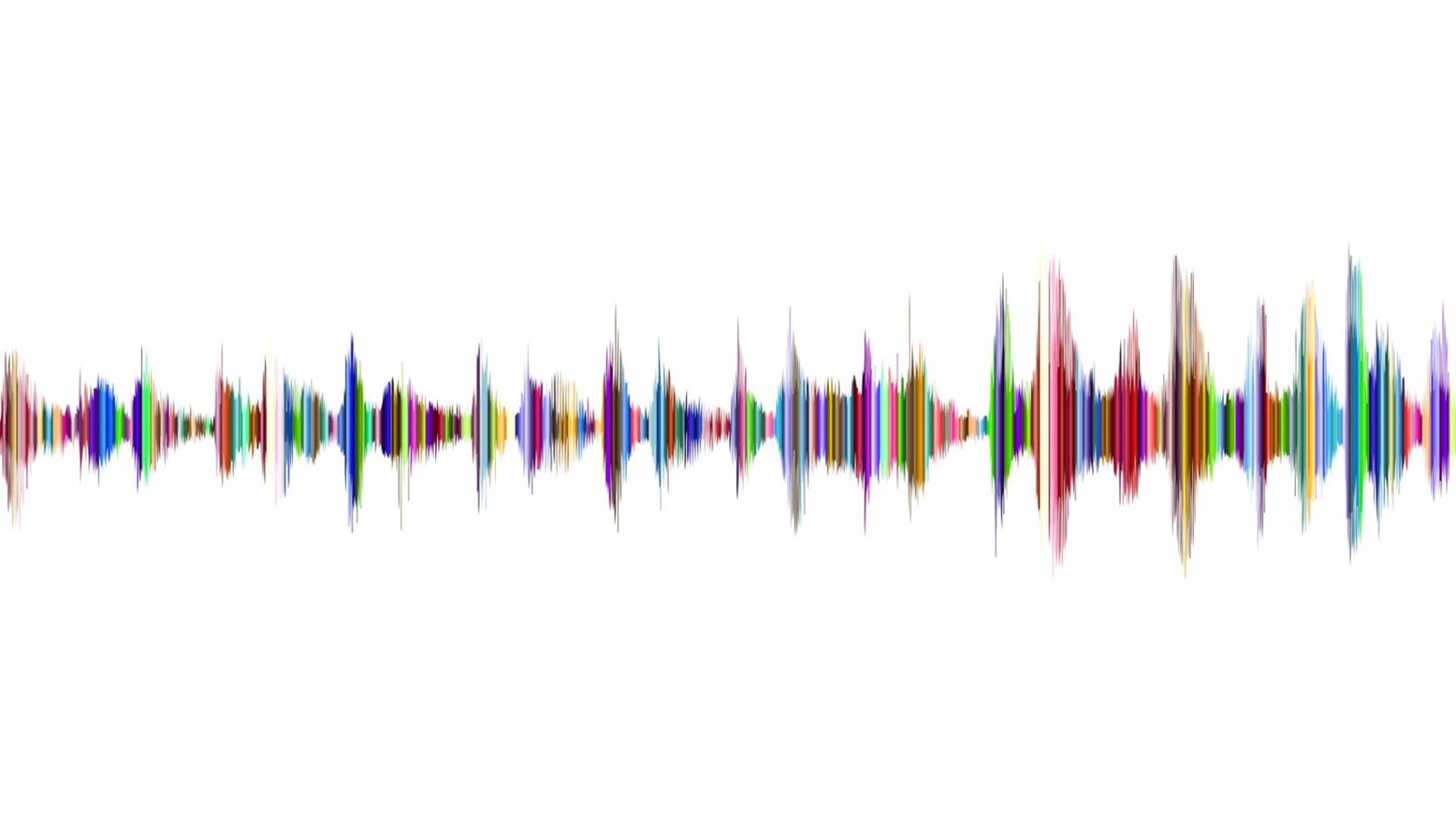 Here is another option to consider from pTron that comes with Bluetooth v5.1 and wireless charging feature.

pTron Bassbuds Vista
Driver size of Boult Audio AirBass Z1
The Boult Audio Z1 has a 13 mm dynamic driver. The driver is more than enough for a high-quality audio performance. The quality of the driver is average and lacks optimization.
Microphone quality
There is a single microphone embedded in each earbud. The sound capturing capacity is good in indoor conditions. However, in outdoor conditions, you have to speak much louder, and it catches some ambient noise.
The half ear design and this kind of microphone quality make it not suitable for regular outdoor usages.
It's not that the quality is worst and not useable but for outdoor usages but there are other better options for you to choose from other companies. Moreover, for regular usages of indoor environment microphone perform excellently in indoor condition.
Comfort & looks
The comfort of the Boult Audio Z1 is not good for wearing it during an intense physical activity like running & hard-core workout. It is so because it always gives you a sense of falling out from your ears due to its half ear design. However, it's just a feel & it actually holds in the ears well, even during vigorous head movement.

Other than that, the material used to construct this earbud is good and skin-friendly. And long-duration usages are comfortable while using indoors.

Boult Audio AirBass Z1 looks very premium and stylish. The glossy look & sleek design make it look very desirable for anyone. It comes in three color variants- white, blue, and black.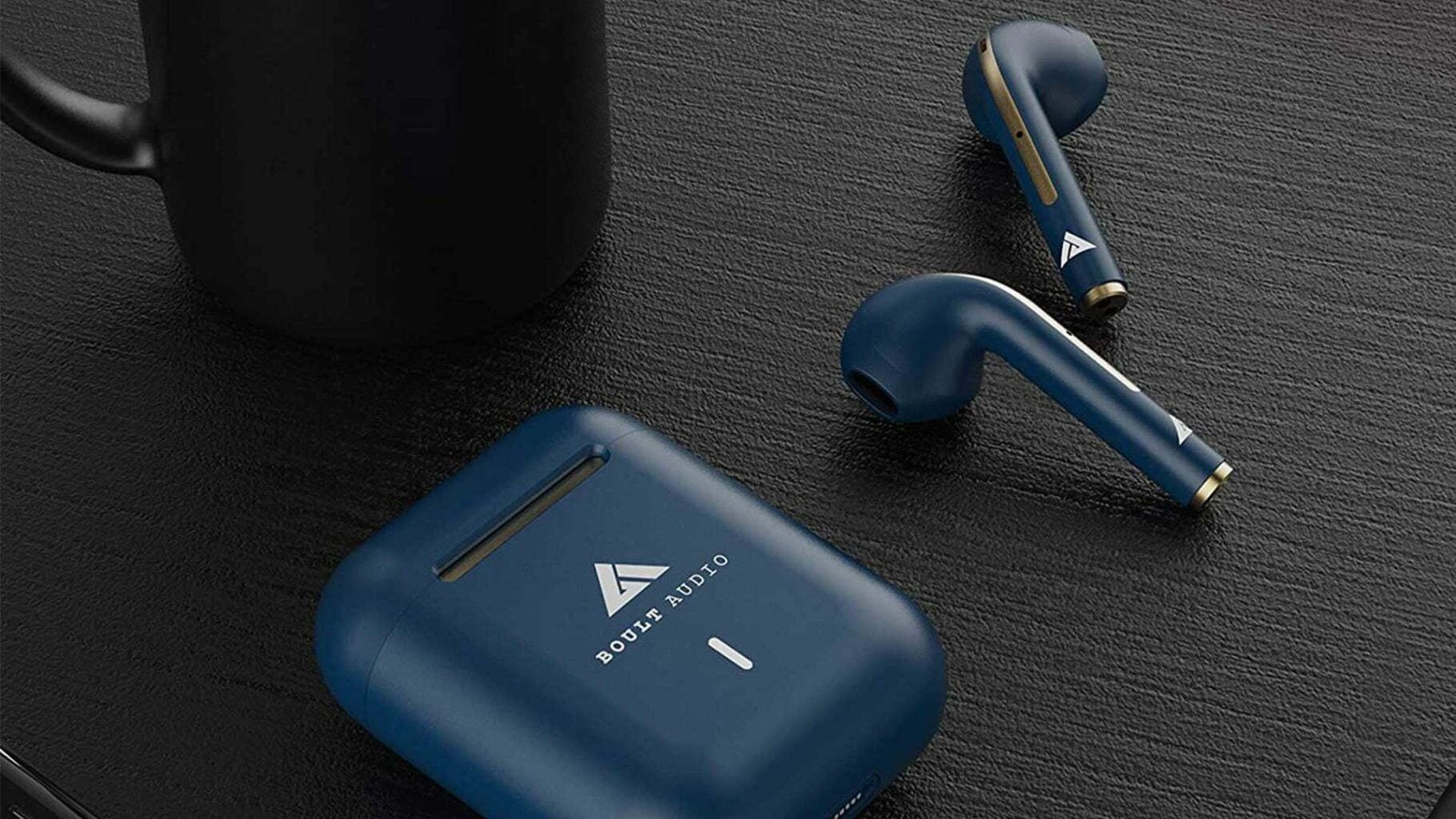 Battery life of Boult Audio AirBass Z1
The Boult Audio AirBass Z1 case contains a 300mAh battery, and each earbud comes with 30mAh battery variants. Once charged completely, this earphone gives a total playback time of around 24 hours with the case. The battery life of each earbud is limited to around 4.5 hours. Although, this time can vary depending on the volume level and sound you are listening.
The charging case of Boult Audio AirBass Z1 supports a micro USB port for charging.
Dust and Water resistance
The Boult Audio Z1 comes with an IPX5 rating which can handle sprays of water and sweat. IPX5 is enough for any ordinary usage circumstances unless you engage in some extreme activities regularly.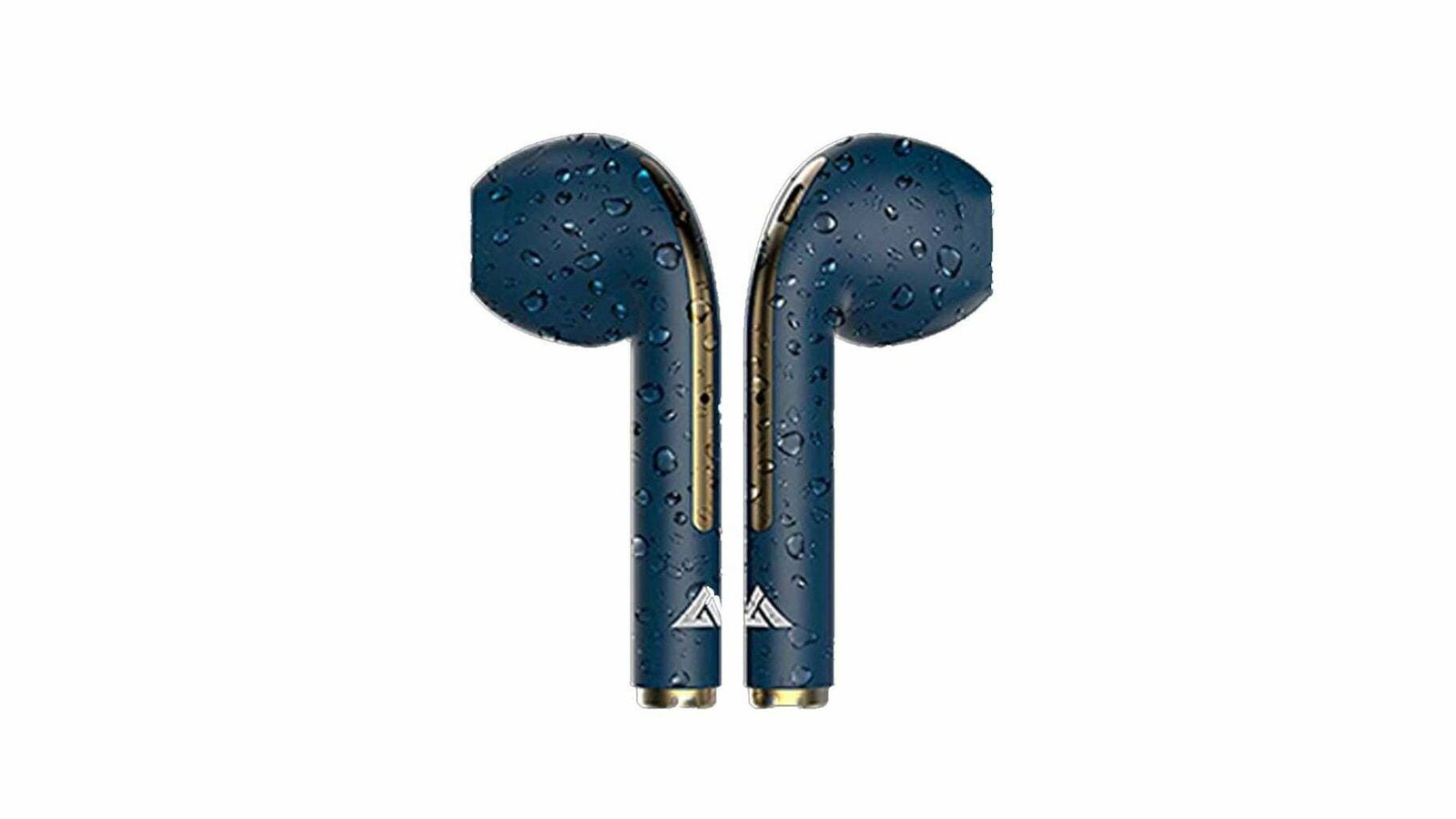 Connectivity
The earbuds support Bluetooth v5.0 connectivity which gives you a range of around 9-11 meters. The distance varies depending on the environment you are in. the range increases as the obstacles between the mobile and earbuds are fewer. The overall strength of Bluetooth is good in these Boult Audio AirBass Z1 earbuds, and the reception doesn't distort.
The auto-connect feature enables these earbuds to automatically get connected to the last paired device to open the lid of the case.
Sound delay
The company claims to have low latency in the earbuds. But when we tested, there exists the common latency that we get in any normal Bluetooth earbuds. The delay is noticeable in real-time online high FPS games.
These earbuds are good for casual usages for listening to music and watching videos on youtube. Still, we don't recommend these for heavy gaming.
Additional Features of Boult Audio AirBass Z1 earbuds
Mono & stereo mode
The Boult Audio Z1 supports mono and stereo mode. It means you can use a single earbud when you need to save battery or use both when needed to use them without decreasing the sound quality.
Voice assistance
The Boult Audio Z1 supports standard voice assistance, google assistance, and Siri.
Basic Controls of Boult Audio AirBass Z1 earbuds
The earbuds come with touch controls with the following functions:
Single tap to receive a call.
Double-tap to disconnect the call.
Single tap play/pause the music.
Double-tap on the right earbud to go to the next song.
Double-tap on left earbud to go to the previous song.
Pros & cons of Boult Audio AirBass Z1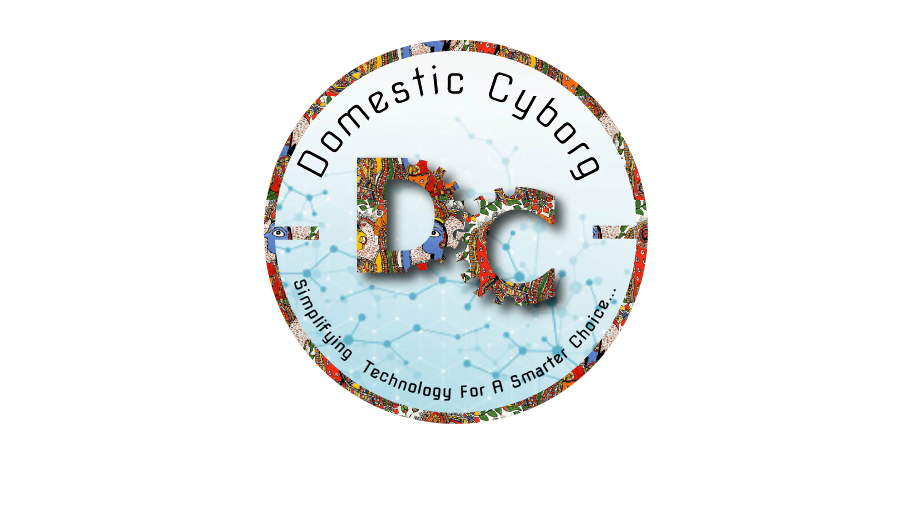 Buy for : Good looks & A Budget-friendly price
Final Verdict of Boult Audio AirBass Z1 Review
We will suggest buying these earbuds only when you are on a very tight budget or just trying to upgrade from your old wired earphones. There are no fancy features here & all you can expect to get is a decent sound quality & average level of performance.
About Boult
Boult Audio private limited is an Indian company headquartered in Wazirpur, Delhi.

The company was registered in 2020 and is the new player in the audio business. Most of the products of Boult are imported from other countries and are remarketed under its brand name. These particular earbuds are manufactured by Shenzhen Exotic Electronics Co. Ltd. & are imported and marketed through Boult.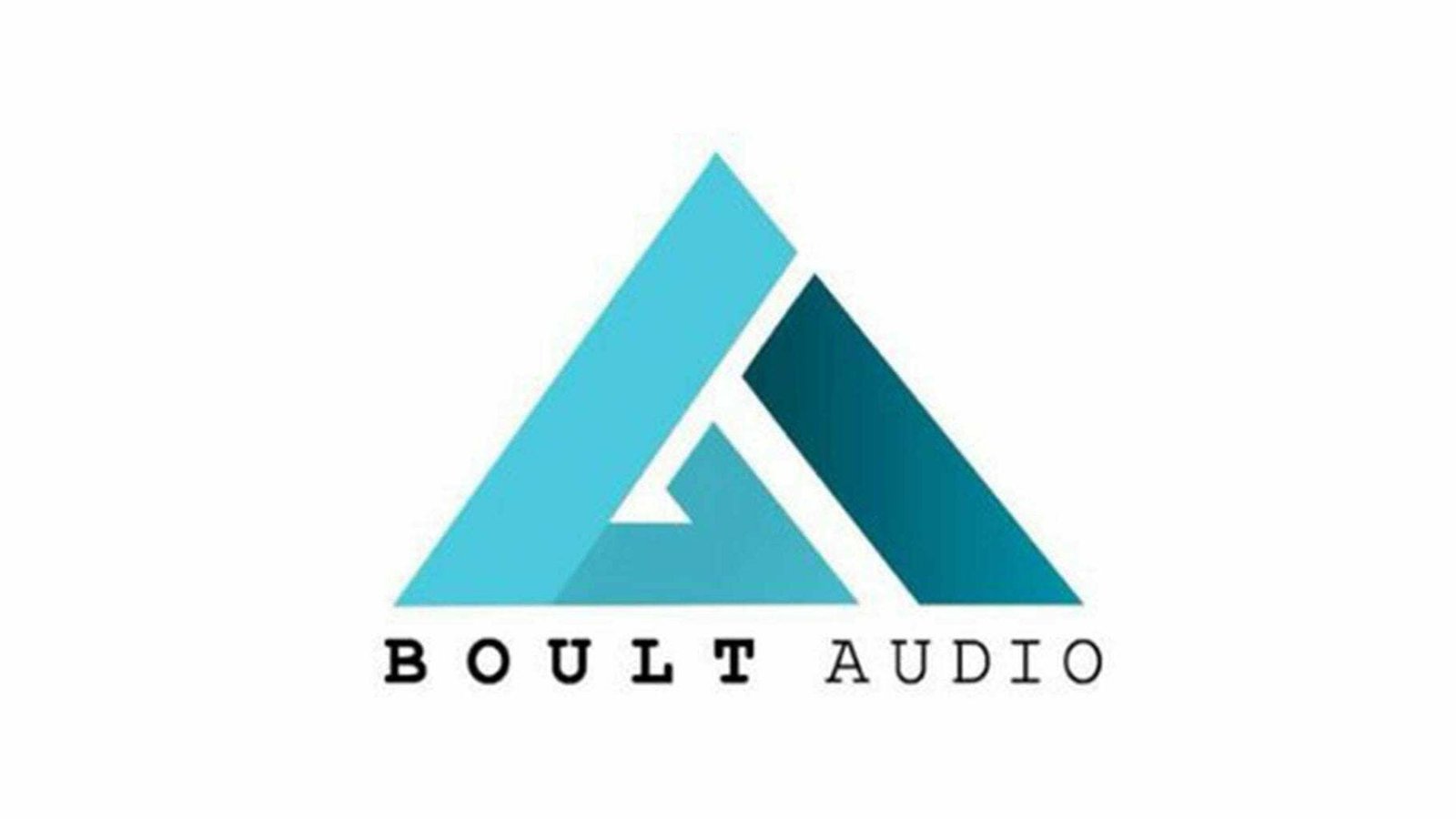 Boult Audio AirBass Z1 – More options to choose From
pTron Bassbuds Vista earphones
1. Driver Size- 10 mm
2. Battery life – 12 hours
3. Water resistant – IPX4
4. Approx. Price – ₹ 1,299.00
Your pTron Bassbuds Vista review, click here
boAt Airdopes 281
1. Driver Size – 6 mm
2. Battery life – 14 hours
3. Water resistant – IPX5
4. Approx. Price – ₹ 1,799.00
boAt Airdopes 433
1. Driver Size – 7 mm
2. Battery life – 20 hours
3. Water resistant – IPX4
4. Approx. Price – ₹ 1,799.00