Noise Colorfit pro 3 smartwatch Review- Quest For the Best?
Noise has now launched one of its most anticipated products- The Noise Colorfit pro 3 smartwatch. This feature-packed watch draws its design inspirations from the Top-of-the-line Apple watch, offered at a price about ten times higher. So, is it really worth buying? or just another market gimmick with false claims. Today, We will find everything out in this Noise Colorfit pro 3 smartwatch review.
So, please keep on reading and evaluate by yourself.
Specifications of Noise Colorfit pro 3 smartwatch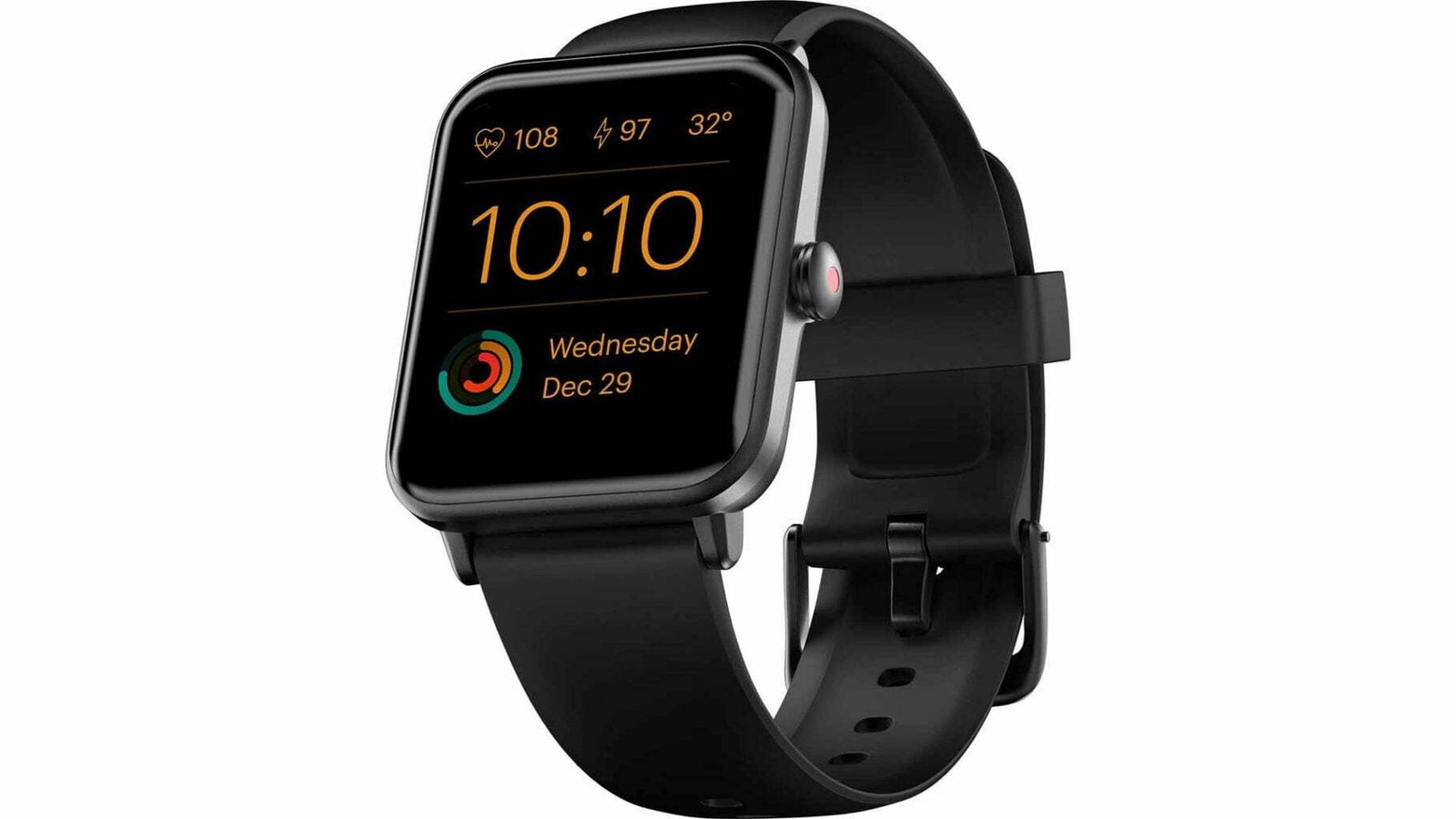 In-box contents
Smartwatch
Magnetic Charger
User Manual
Warranty Card
Noise Colorfit pro 3 smartwatch review– Detailed feature-wise Explanation
The Noise Colorfit pro 3 smartwatch is a feature-packed device with a 1.55" HD Color Touch Screen, SpO2, Sleep & Stress Monitor, Personalized Watch Faces, 14 Sports Modes & it is 5 ATM Waterproof. This part of the Noise Colorfit pro 3 smartwatch review will evaluate all these features against the industry standard.
Display
Noise Colorfit pro 3 smartwatch has a 1.55inch TruView LCD with a resolution of 320×360 pixels and a peak brightness of 500nits. The display can be adjusted at three different brightness levels as required. The brightness is enough for using it in an outdoor environment. It also has an automatic brightness adjustment feature, which you can enable through the app to adjust the brightness based on the days' time. Here you should not confuse it with ambient light sensors because it is not self-adaptive.
The display comes with curved edges, which gives it a premium look. The display quality is good & feels smooth while using. The display size is enough for adequately using all the features that it has. It neither feels too small or too bulky irrespective of wrist sizes.
Body
Noise Colorfit pro 3 smartwatch comes with a rectangular polycarbonate dial with two color variants: black & silver metallic. The strap is made up of skin-friendly silicone. The company is also selling belts of different colors & designs that you can buy as per your taste. These straps do not come with the standard package; instead, you can buy them additionally from their store.
Overall, the body has a good finish, and you won't have any complaints here.
Dust & water resistance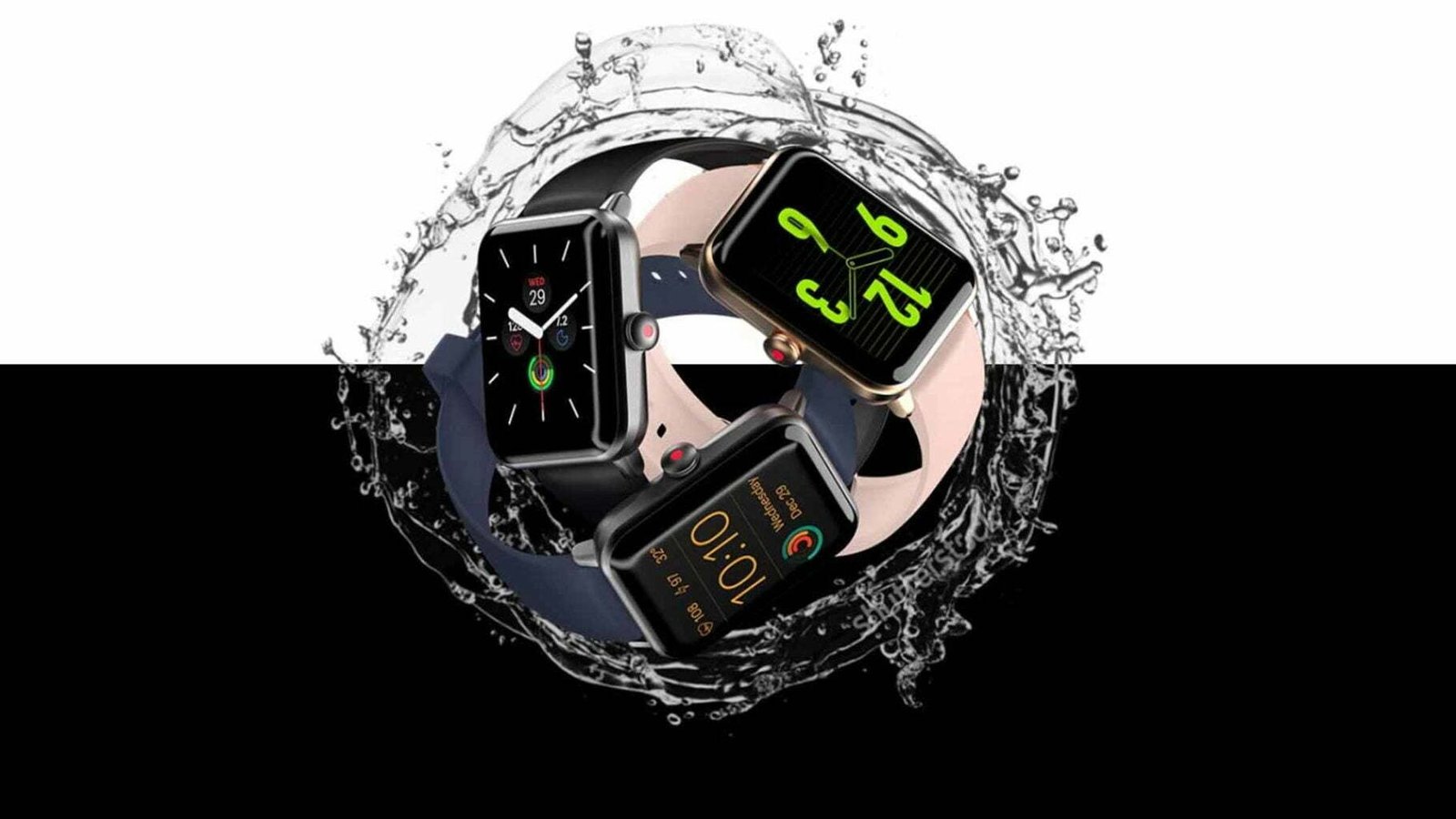 Noise Colorfit pro 3 smartwatch comes with a water resistance of 5 ATM. It means it can withstand pressure equivalent to 50 meters underwater for about 10 minutes.

This feature also protects it from dust and makes it useable in extreme weather conditions.
Cyborg Suggests:
A 5ATM water resistance certification implies that the device is suitable for low velocity and shallow-water activities, including swimming. It certainly doesn't mean you can take it along for adventure sports like underwater diving.
Connectivity
This smartwatch supports Bluetooth v5.0 connectivity. It is compatible with operating systems like iOS 9 and above as well as Android 4.4 and above. The Noise Colorfit pro 3 smartwatch can be controlled and customized by using the noise fit app. At the same time, it is also compatible with google fit & Apple health.
(Note- Noise app functions are discussed in the latter part of this article.)
Battery
Noise Colorfit pro 3 smartwatch houses a 210mAh battery, and the company claims a battery life of up to 10 days. The battery life seems reasonable, but it tends to differ depending upon the usages. There are some features in this smartwatch that can drain the battery quite fast if used regularly.
There is a magnetic charging port at the back of the dial of the smartwatch. It is convenient and easily assessable for charging.
You can check the available battery % by swiping up from the main screen.
Blood oxygen level monitor
Noise Colorfit pro 3 smartwatch has a dedicated SPO2 sensor to measure your blood oxygen level. It is not a medical-grade sensor, but it is amazingly accurate if you look at its accuracy. Here, a dedicated Spo2 sensor is highly beneficial for peoples with respiratory disorders who need to keep track of their blood O2 levels 24×7.
24/7 heart rate monitor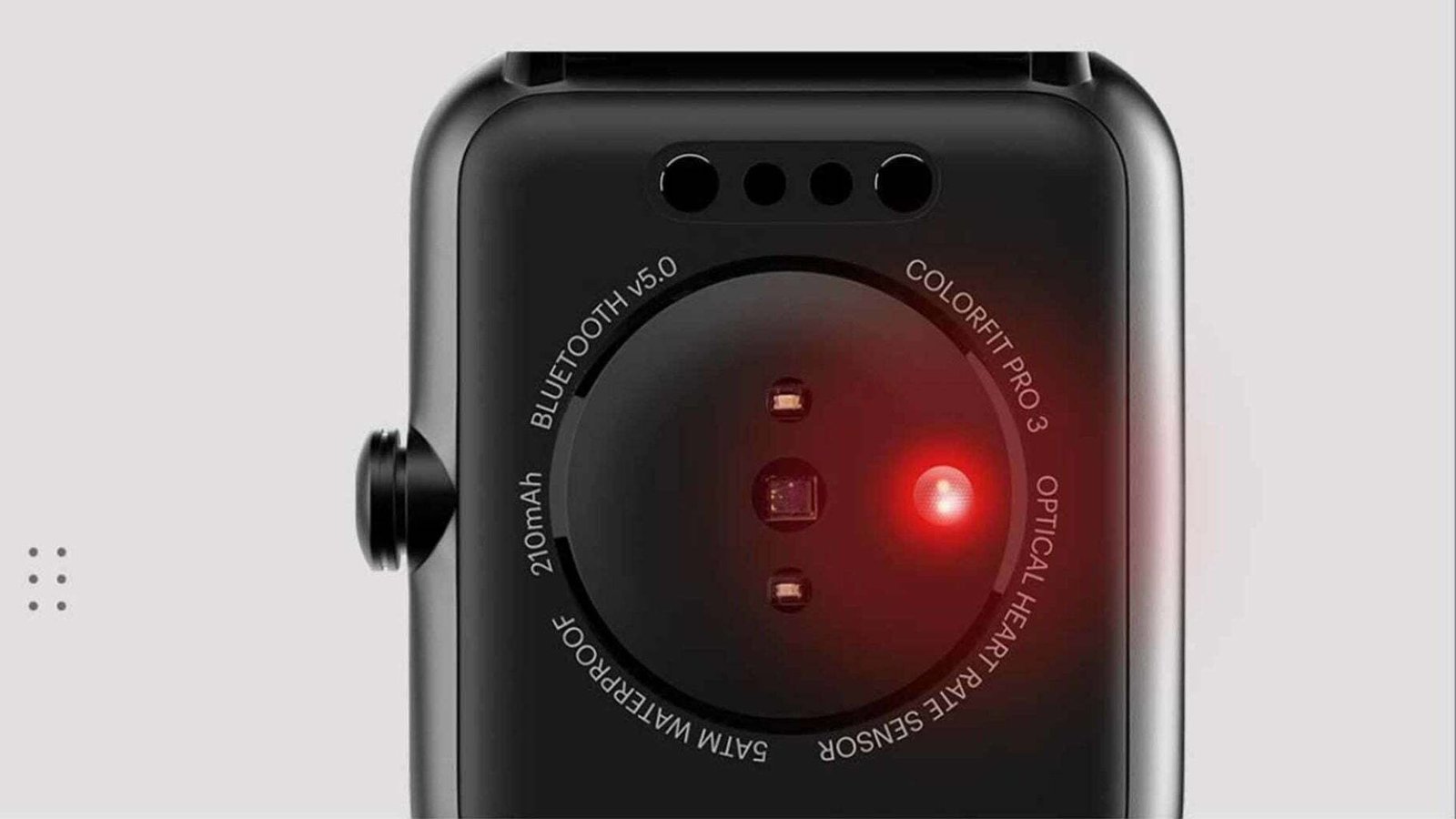 Noise Colorfit pro 3 smartwatch comes with a 24/7 heart rate monitor, which continuously checks your heart rate every 5 minutes when activated. It also gives an alert if your heart rate gets too high or too low. The accuracy of the heart rate monitor is good, but it's also not for medical usage.

A 24/7 heart rate monitor comes at a price of higher battery usage, which will reduce the watch's total running time.

It also has a stress level tracker, which helps to keep track of your stress levels.
Breathe Mode
It is a handy feature when you are too stressed out and need something to relax a little. When started, Breathe mode will guide you to mindful breathing techniques for a 3minute or 5minute or the time you set. It helps you to relax and reduce your stress levels.
Sleep tracking
When Synced with the NoiseFit app, Noise Colorfit pro 3 smartwatch watches you over while you sleep and provides an update on your sleep quality (deep & light sleep and REM) so you can review them.
Modes & features
Vibration alert – In this smartwatch, there are no speakers, so for any notification or alert, it uses vibration to notify you
Call rejection – When connected to your smartphone, you can reject the calls by using your watch. However, you can't pick them up.
Find my phone – This feature plays a high pitch sound alert on your smartphone so that you can find it. But for using it, both the devices needed to be connected already.
Hand wash reminder- It is an exciting alarm feature that makes the watch vibrate at a regular time interval to remind you to wash your hands.
Sedentary reminder – It an also a reminder feature that you can set to remind you to walk or stretch. It is useful for people who have to sit in a single place because of long working hours.
Remote music control – It is a great feature that you can use to control the music through your watch. It has a play/pause & forward/backward options controls.
Weather forecast – When paired and the location is set in the smartwatch through its app, the watch can show the weather report of that day & the next two days.
It has a basic stopwatch, timer, reminder & alarm, which you can use when needed.
Other than the above-listed features, there are dedicated 14 sports modes available to you to track your daily steps count, calories burned & different stats depending on the modes.
The modes are outdoor cycle, indoor run, indoor cycle, outdoor run, hiking, outdoor walk, indoor walk, pool swim, yoga, open water swim, workout, cricket, elliptical, rower.
Alternatively, there is also an additional auto-detection feature for sport mode, running & walking.
NoiseFit app features
NoiseFit app is a very user-friendly and fitness & active life-promoting application interface. All the features in this watch are easily customizable through this app. You also get the option of adding a watch face from the noise cloud to your smartwatch & also you can use any custom picture to make it a watch face.
The app also has challenges & trophies to promote different exercise regimes. On completing challenges, you will be rewarded with a discount coupon to buy noise products. Other than that, you can connect the watch to google fit directly within the app. There is an option for adding your friends to the app and competing for different challenges. Similar to Fitbit, isn't it!

The noise store is also available within the app, where you can see all the product offered by Noise.
Controls of Noise Colorfit pro 3 smartwatch
You can long press the screen to change watch faces.
Swiping down will open the notification display.
Swiping up will show a quick setting that has DND, brightness & find phone option.
Swiping left or right for the various display of data from sensors, music control & messages.
You can also press the smartwatch button to open the menu to access all the smartwatch features and settings.
Pros & Cons of Noise Colorfit pro 3 smartwatch
Why you should buy ?
Why you shouldn't ?
Buy for : Good versatile looks & value for money
About Noise
Noise is an Indian wearable company that started back in 2014. Currently, it is headquartered in Gurugram. The company began by making accessories for smartphones. Soon, they expanded into wearable technology by launching their first earbuds, Noise SHOTS, in 2016.
Right now, Noise is one of the leading companies in the smartwatch market in India. It also manufactures a wide variety of earphones & is ranked among India's top 5 brands for wireless earphones.
All the products of Noise are generally available online and are sold via Amazon and Flipkart
Final Verdict on Noise Colorfit pro 3 smartwatch
Overall, the Noise Colorfit pro 3 smartwatch is a good and value-for-money product. However, some software problems and glitches need to be addressed & get fixed by the developers.
Conclusively, we can say that Noise manages to provide an ample amount of hardware to beat the competition, and the company succeeds in attracting users with a feature-packed smartwatch within the right budget.