MIVI Play Review- Big Bass In A Small Package
There was a time when we know MIVI just by the aggressive Ad campaigns that it used to run via popular influencers on YouTube & other social media platforms. So, people remained skeptical about the brand for a long time and considered it a random company without any reputation. But over the years, the company became very popular due to its value for money Audio accessories & now it's almost a trusted Household name in the country. The latest addition to the line of products of MIVI is the Mivi Play Bluetooth Speaker, an ultra-portable speaker with some great features. It is one of the most budget-friendly speakers in the segment that you can buy in 2021. But, does the cost-cutting made the company compromise on the quality? Let's find out every detail about this speaker in this 'Mivi Play Review.'
Mivi Play Bluetooth Speaker Lunch date in India
Mivi Play Bluetooth Speaker was launched on 12 May 2021 and is now sold online through Amazon India & Mivi's official website.
MIVI Play Review- what to expect?
Honest expert opinion summarizing this Mivi Play Review:
Built Quality – Great Build & premium Materials
Bass – Great Deep Bass
Sound clarity – Average clarity on high volume levels
Microphone Quality – Good audio reception
Looks – Good cute looking speaker
Connectivity – Good with Bluetooth v5.0
Battery – Great 12H playback time
Safety – Good IPX4 splash resistance
Extra features – Stereo Mode, six color options
After-sales service – Average
Price – Great value for money
In-box content
Play wireless speaker
Product manual
Micro USB cable
Aux cable
Feature Rating
Detailed Feature review of Mivi Play Bluetooth Speaker
This portable Bluetooth speaker comes with some excellent features for this price bracket. Mivi Play boasts features like High-Definition Stereo Sound, 12 Hours Play Time, Strong Bass, Bluetooth v5.0, IPX4 Splash Proof and Dust Proof Technology, Stereo pairing Mode & more.
To get a more in-depth idea about these features and know exactly where this speaker stands in the market rivalry, just keep reading a few more paragraphs. We are going to explain each & every part in detail so that you get to make an informed & intelligent decision.
Built quality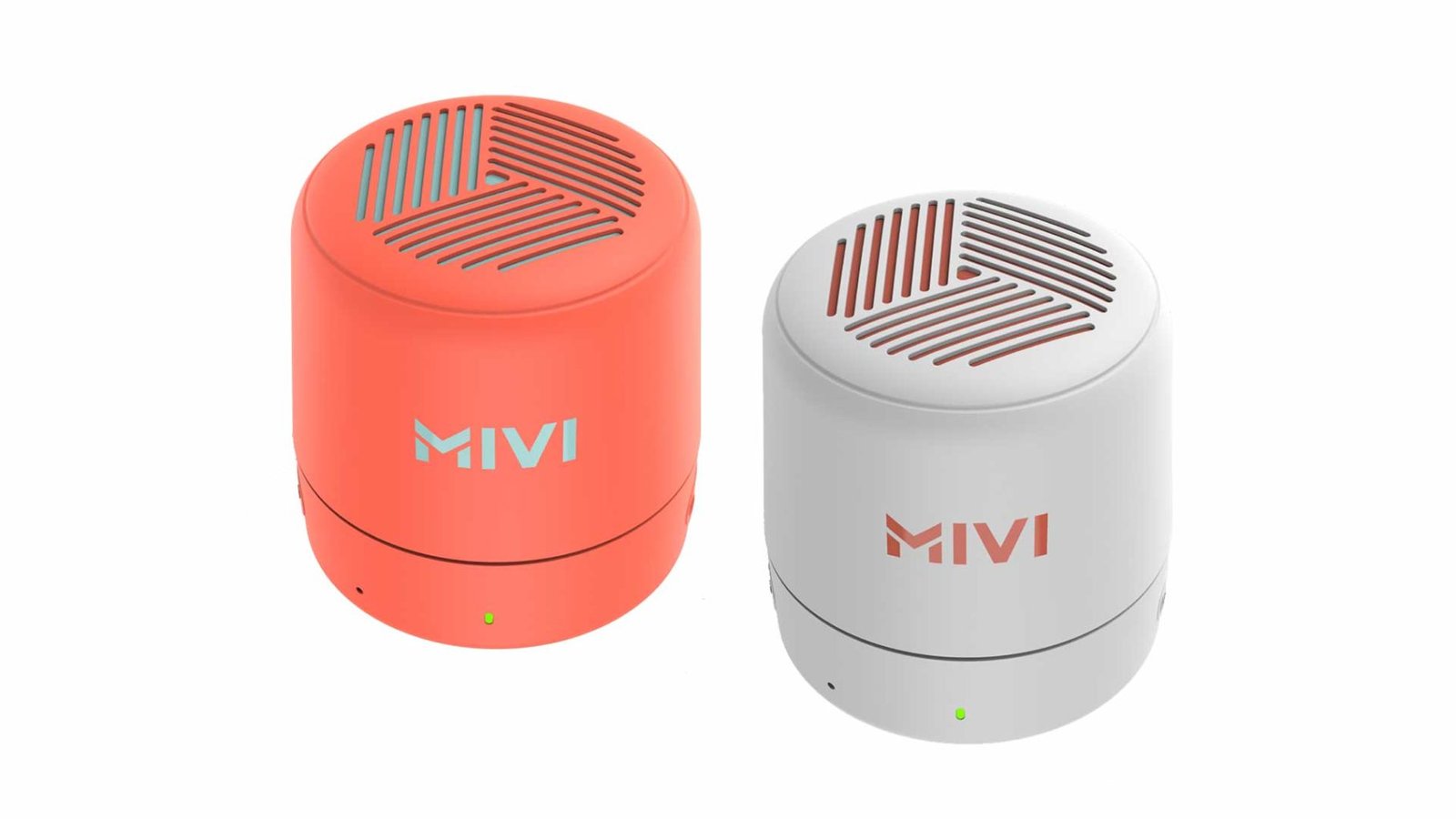 The GOOD:
The Mivi Play is a very lightweight & ultra-portable Bluetooth speaker with a very sturdy build quality. The company hasn't done any cost-cutting in this department and provided with all premium quality materials. The device comes with a complete plastic body and cloth covering on the top of the device under the speaker grill. The grill is designed in such a manner that even the dirt accumulation on the body doesn't hamper the sound quality.
The company also provides a good quality strap for carrying around the speaker without engaging your hands.
The BAD:
Even with the rubberized finish and the tiny rubber legs at the bottom, the speaker does not hold the surface very well on higher volume levels. It causes vibration, which further distorts the audio at extreme volumes.
The Conclusion:
The build quality of this Bluetooth speaker is undoubtedly one of the best in class. It's very sturdy & an accidental fall or even a little splash of water will not harm it in any way. Just put it on a soft surface while playing on higher volumes, and you are good to go.
The sound quality of the Mivi Play Bluetooth Speaker
The GOOD:
This Bluetooth speaker houses a 5 Watt top firing speaker with a bass radiator. This 5-watt power doesn't seem much for any bigger speaker, but for an ultra-portable speaker like Mivi Play, it is good enough. The speaker's loudness while playing music is good. Still, we have noticed a considerable drop in the volume while using it to attend video calls. On the other hand, the bass quality & depth of the MIVI play is excellent for such a small size of a speaker. Moreover, the trebles and vocals are also good and clear.
The BAD:
At very high levels of volume, you may notice some distortion of sound in this speaker. But, under the 80% volume mark, this tiny Bluetooth speaker is a charm to listen to.
The Conclusion:
The overall sound quality of MIVI Play is impressive, considering the price segment in which it is available. Unless you want a very loud speaker for parties or outdoor usage, it is undoubtedly a great option to consider.
If you want a much louder option sufficient enough be used outdoors & for parties, you might want to take a look over these powerful boAt speakers with great bass & loudness.
Driver size of Mivi Play Bluetooth Speaker
The GOOD:
Mivi Play has a 52mm driver with 4Ω impedance, which is excellent for a 5W speaker. In addition, it helps the device to produce a wide range of sound, enabling the speakers to provide a more immersive sound and music experience.
The BAD:
Nothing to complain about here!
The Conclusion:
The driver size of Mivi Play is more than sufficient for its size. However, if you are still not satisfied with the depth and the quality of the sound, you will have to consider buying bigger models by spending more money.
Microphone quality of MIVI Play
The GOOD:
Mivi Play comes with an in-built microphone for answering calls. The microphone quality is useable, and you can use it even in a bit noisy outdoor environments.
The BAD:
There is no noise dampening feature in the microphone, which causes problems during voice reception in very noisy or windy situations.
The Conclusion:
The microphone of this Bluetooth speaker is suitable for occasional usage. Still, we don't advise you to buy if your sole purpose is to take calls through it.
Design & looks
The GOOD:
The Mivi Play is a compact and easy to carry around device. You can very easily accommodate it into the smallest of bags. When place on a table, this speaker looks adorable & easily blends with its surroundings. The excellent quality material used to construct this device makes it look very premium. You get an option to choose from 6 different colors, which all look pretty good.
The BAD:
Due to the round shape of the speaker, it isn't easy to put it in your pocket. If that something that you want, we would suggest you instead go with JBL Go.
The Conclusion:
The design & Looks of anything is highly subjective, and you will have to decide what suits your taste. That being said, this speaker doesn't look cheap from any angle & you can go for it without any second thoughts.
Battery life of MIVI Play speaker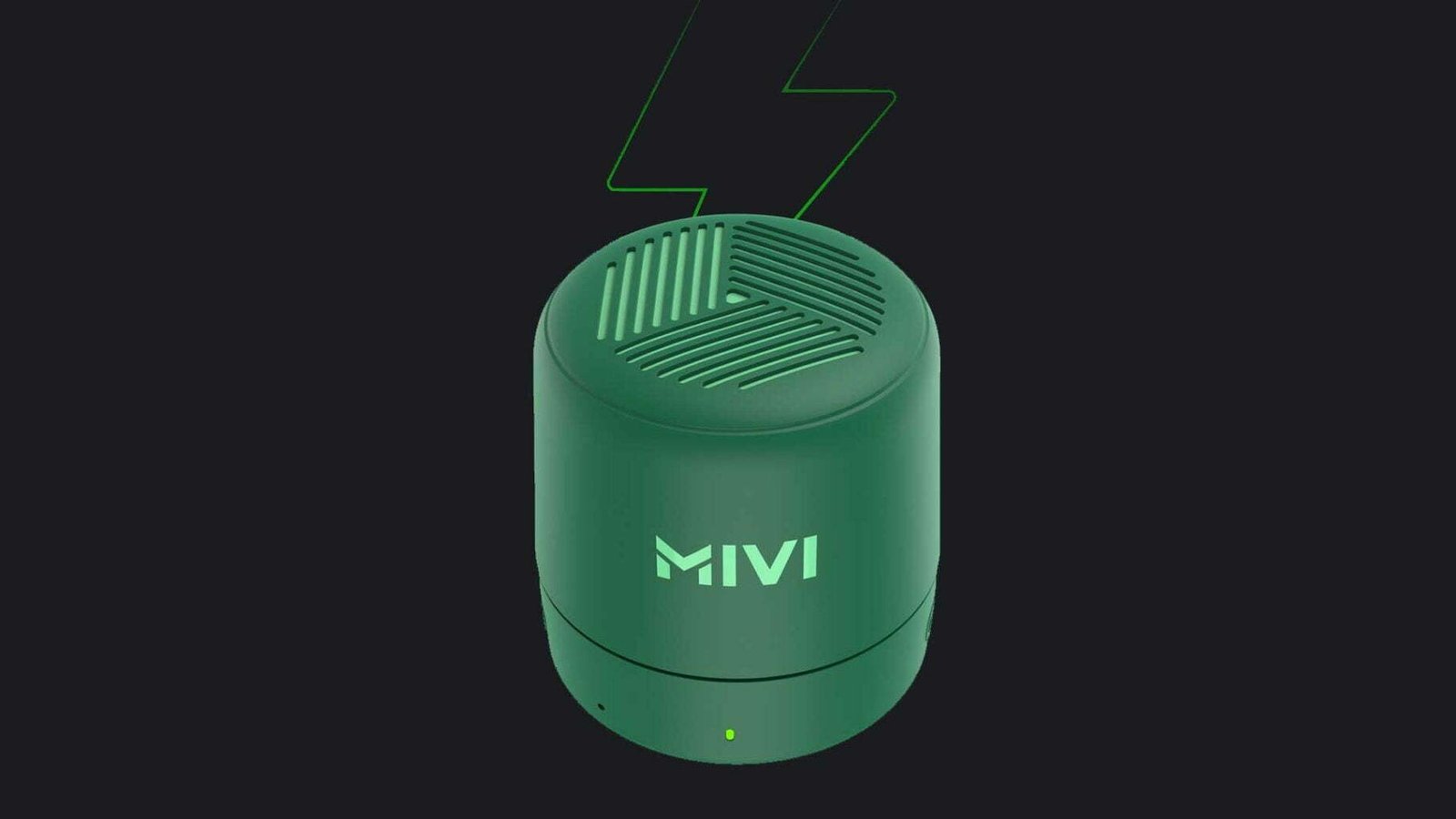 The GOOD:
Mivi Play has an inbuilt 1000mAh battery, giving a playback time of over 10 hours on average. However, this time varies depending upon the volume level on which you are listening to the music.
This device comes with a 5v charging point which can charge the device in 1.5 hours approx. You can easily use any standard mobile charger to charge this speaker.
All these stats are perfect for this price segment, and there are very few other options that come closer to it.
The BAD:
This Bluetooth speaker comes with a micro-USB charging port, which can be considered a laidback in this era of type-c ports. But if you still have an old Micro USB charger laying around, it can be a boon as you won't have to engage your mobile charger to charge your speaker.
The Conclusion:
The battery life & performance of this MIVI Play Bluetooth speaker is one of the major plus points that makes it a great option to buy.
Water & dust resistance in MIVI Play
The GOOD:
This device comes with IPX4 water and dust resistance rating, which means it can handle wet environments and drops of water without any problem.
The BAD:
This speaker is not entirely waterproof, so you can't submerge it into the water for long periods or drop a bulk amount of water on it.
The Conclusion:
If you are not keen to bring your Bluetooth speaker swimming with you, the IPX4 level of protection is good enough for you.
Connectivity options in MIVI Play
The GOOD:
Mivi Play supports a standard Bluetooth v5.0 connectivity with a 10-meter connectivity range for wireless connectivity. It also has an AUX cable port for wired connection. Moreover, the Bluetooth connection of this speaker is comparatively more robust than its competitors, which means a lesser distortion even at more distance.
The BAD:
The company could have upgraded to a Bluetooth v5.1, and also the option of a micro SD card could have been better.
The Conclusion:
There is nothing to complain about in the connectivity department of this speaker as it pairs quickly & holds a solid connection to provide superior audio quality.
If you want more connectivity features and like to play the speaker using SD card you must check out this speaker.
Additional Features of MIVI Play Bluetooth speaker
Stereo mode
The Mivi Play hosts a dual connectivity feature that can be used for pairing two MIVI play speakers together. After pairing, you can use the speakers as left and right speakers with a combined sound output of 10 watts. Ultimately, this gives a good stereo effect for a much better experience.
Voice assistance
The MIVI Play supports single tap voice assistance. You can activate this feature easily just by pressing a single button on the speaker. It is fully compatible with google assistance, Siri, Alexa.
Pros & cons of MIVI Play Bluetooth speaker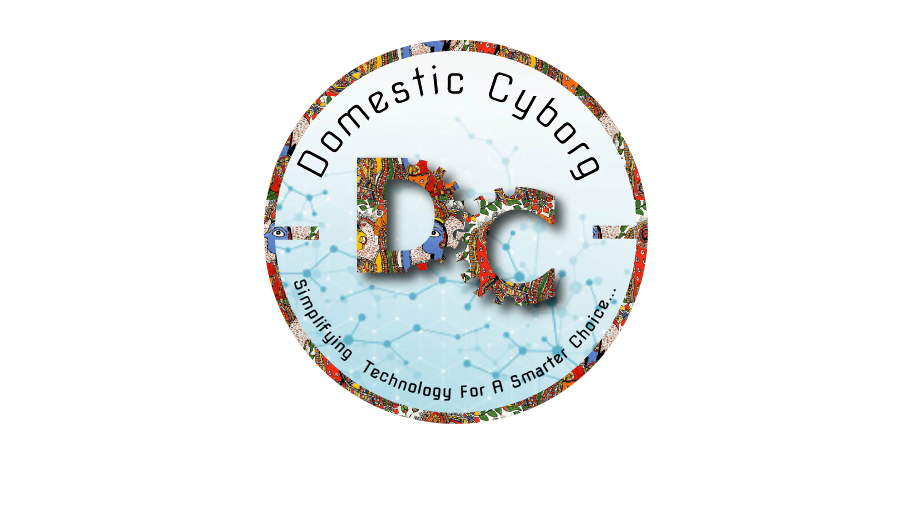 Buy for : Portability, Build & a Soothing sound experience
The Final Verdict of this 'Mivi Play Review'
If you are on a tight budget & trying to buy a portable Bluetooth speaker under 1K, it can't get any better than the MIVI Play. It's a speaker that you can easily carry inside your laptop bag or place on your work desk. The soothing sound and the cute looks of this speaker make it one of the best options to consider at this price point.
How are MIVI products?
MIVI is an entirely Indian electronics Brand that was started in 2015 by an NRI couple from Vijayawada. It is a brand created to cater to the requirements of India specific customers. That's why most of the MIVI products aim to provide the best value for money experience to their users. Initially, the company was importing its products from outside India, but now it has set up a full-fledged manufacturing facility in Jubilee Hills, Hyderabad.
The brand mainly deals in products like Speakers, Headphones, Bluetooth earphones, Wireless earbuds, cables, chargers, etc., at very competitive pricing. At a lesser price, the superior quality of its products has now established MIVI as one of India's most popular and trusted brands.
Register Mivi earphone warranty with Mivi official website
You can register your MIVI product on its official website to check the originality and avail of the warranty. Click on the link given below to register your product:
Mivi customer care number
If you have any problem with your product or any other information you seek about the same, you can contact the company on their customer care helplines.
The customer care number for MIVI speakers is +918099973333 (Mon-Sat, 10:00 am-5:00 pm).
You can also mail your query to support@mivi.in
Mivi Play – More options to choose From
Mivi Roam 2
1. Speaker size- 5 watts
2. Battery life – 24 hours
3. Water resistant – IPX67
4. Approx. Price – ₹ 1,099.00

boAt Stone Grenade 5W
1. Driver Size – 44.45 mm
2. Battery life – 6 hours
3. Water resistant – IPX6
4. Approx. Price – ₹ 1,299.00
boAt Stone 170
1. Driver Size – 44.45 mm
2. Battery life – 6 hours
3. Water resistant – IPX6 rated
4. Approx. Price – ₹ 1,299.00