Amazon pay ICICI credit card Review | A Lifetime free card
Many of us always wanted a credit card with our name on it. Still, due to the complicated application process & hefty charges, it becomes tough to get one. This article answers all your problems that you might be facing to get a credit card. Today we have come with a fantastic deal where you not only get a lifetime free credit card by ICICI bank but also get paid instead of paying anything ever at all. Sounds perfect! Isn't it? So, let's do a complete breakdown of this Amazon pay ICICI credit card Offer and look wats in it for the consumer.
The Amazon pay ICICI credit card is of the best Lifetime free credit card that you can get in 2022 for online shopping. The hassle-free application process and the guaranteed cashback on each transection for the whole year makes it a big hit among the online shoppers.
Benefits of getting a lifetime free credit card
Generally, most credit cards are provided by the banks after extensively calculating the customer's credit score. The bank may ask for an upfront joining fee, and the cost of providing a physical card of your name is also added to it. Except that, more extra money is charged in the form of quarterly, half-yearly, or annually charges. These are maintenance charges levied by the company for the credit card provided by them.
But, if you get a lifetime free credit card similar to the Amazon Pay ICICI credit card, you can save a lot of money by the following means:
Easy apply & simple verification process
No joining fees
No annual charges
No maintenance fee
No hidden charges
Problems of a lifetime free credit card
Although a lifetime free credit card looks impressive at first glance, there are also some drawbacks. When you compare such cards with a premium paid credit card, you will find out that it lacks some valuable benefits and facilities such as:
No international usage
No lounge access at airports
No air-miles credits
No exclusive benefits & discounts from the bank.
Features of Amazon Pay ICICI credit card
The Amazon Pay ICICI credit card is the result of the collaboration between ICICI bank and the e-commerce giant Amazon. This card has gained popularity very fast inside India due to its lifetime free offer and Amazon pay cashback. Other than no charges for a lifetime, let's see what other feature you are going to get if you opt for this card :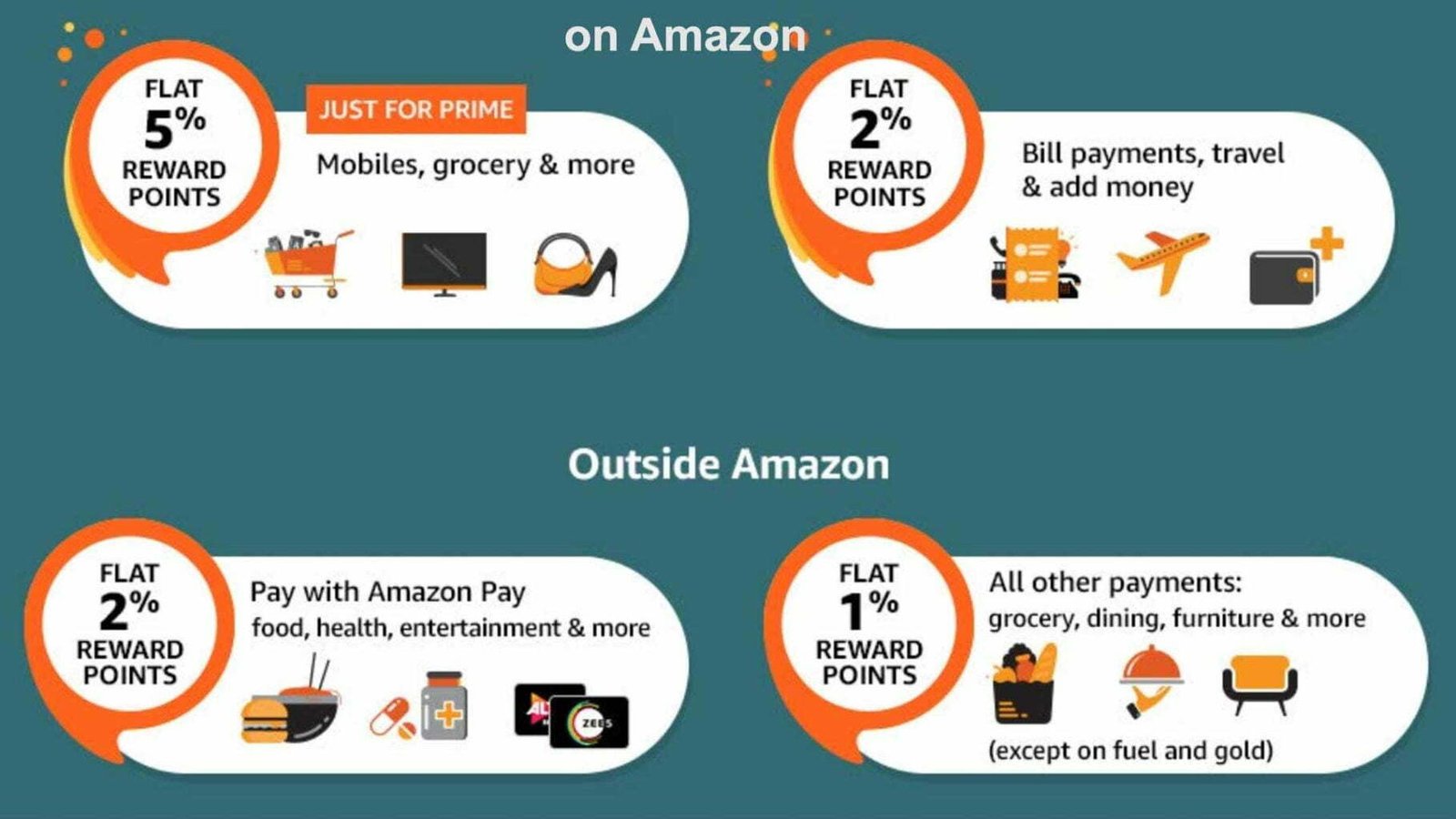 A VISA-enabled card that you can use as any other premium credit card.
No joining, annual fees, or hidden charges at all.
Instant ₹300 cashback on approval (limited time offer)
Flat 5% reward points for Amazon prime members (1 reward pt = ₹1 in amazon pay balance)
3% reward points for non-prime users
2% reward points for adding money to Amazon wallet
Flat 2% reward points on paying online through amazon pay.
1% fuel surcharge waiver across all petrol pumps
No cost EMI facility for all purchase above ₹3000
A Minimum of 15% discount on your dining bill at participating restaurants of the ICICI Bank Culinary Treats Program.
No minimum order amount for the rewards and no top capping as well.
Cyborg fact:

Amazon Pay ICICI Bank Credit Card was initially an invite-only card but is now open for application. It is specifically made to reward frequent shoppers at Amazon in the form of cashback, no-cost EMI, and more. Amazon Prime members will undoubtedly get more privileges than non-prime members.
Amazon pay ICICI credit card eligibility
Here are the four eligibility criterion for Amazon pay ICICI credit card :
Your age should be between 18-60 years.
Right now, the card is being Offered to both Salaried and Self-employed Applicants.
Check for service availability in your city by registering on amazon.
You will need an approval from the bank based on your documents.
Computation of income for Amazon ICICI credit card – Minimum income required
The salary or income requirements are as follows :
Rs. 25,000 for ICICI Customers
Rs. 35,000 for other applicants
However, this amount is not officially declared on the Amazon India website. You can talk it out with the ICICI Bank officer when he calls you for KYC verification.
Amazon ICICI credit card Documents Required for applying
During the KYC verification through the bank, the following documents may be required to complete your application process :
Any one of the government-issued address proof: Aadhaar/Driving license/Passport/Voter card
PAN card (only if your full DOB is not mentioned on the Aadhaar card).
Income Documents: Latest Salary Slip & 3-month bank statements (for salaried)
Latest ITR with income computation statement (for self-employed)
So, please keep these documents handy. And, for any questions on documents required, you can refer to the e-mail sent to your registered e-mail address by ICICI Bank. You can also call their customer care to ask about your query.
A 9-step Application process to apply for Amazon pay ICICI credit card in 2022
To simplify the application process for Amazon pay ICICI credit card. We have broken down the complete procedure into these 9 easy steps so that you won't face any problem while applying.
Step 1
Click here to go to the official Amazon offer page.
Step 2
If you have not filled the online application, click on "Apply Now" or "Complete your application" to fill the online application first.
Step 3
Check your eligibility & service availability in your city.
Step 4
In the online application of this credit card, you need to fill in Aadhaar number and PAN number and then verify OTP sent on your Aadhaar linked mobile number.
Step 5
Provide your current residence address if it is not the same as the Aadhaar address and office address.
Step 6
If you have already filled the online application, click on "Check Application Status" and complete your KYC by choosing the video KYC option.
Step 7
You will be auto-redirected to a live video conference with the ICICI Bank officer, asking you to answer one of these questions – DOB, Father's name, address to complete digital verification.
Step 8
If the ICICI Bank officer is not available at that moment, you will be asked to wait for a few minutes. In case you decide to do it later, you can come back to the Amazon Pay ICICI Bank Credit Card page and click on "Check Application Status" to initiate the video KYC process.
( Video KYC is available from 10am to 6pm from Monday to Saturday )
Step 9
Once your KYC verification is complete and approved by the bank, your card will be generated, and the physical copy will get delivered to your address within a week.
Different methods of completing KYC for Amazon Pay ICICI Bank Credit Card
The Amazon Pay ICICI Bank Credit Card offers two modes of completing KYC verification:
Video KYC for Amazon pay ICICI credit card:
You are required to provide PAN card and Aadhaar details followed by video-based verification with ICICI Bank officer. You will be required to come on camera by accepting the ICICI Bank officer's call request and complete your video KYC call by answering a few questions asked by the office and showing the original PAN card copy.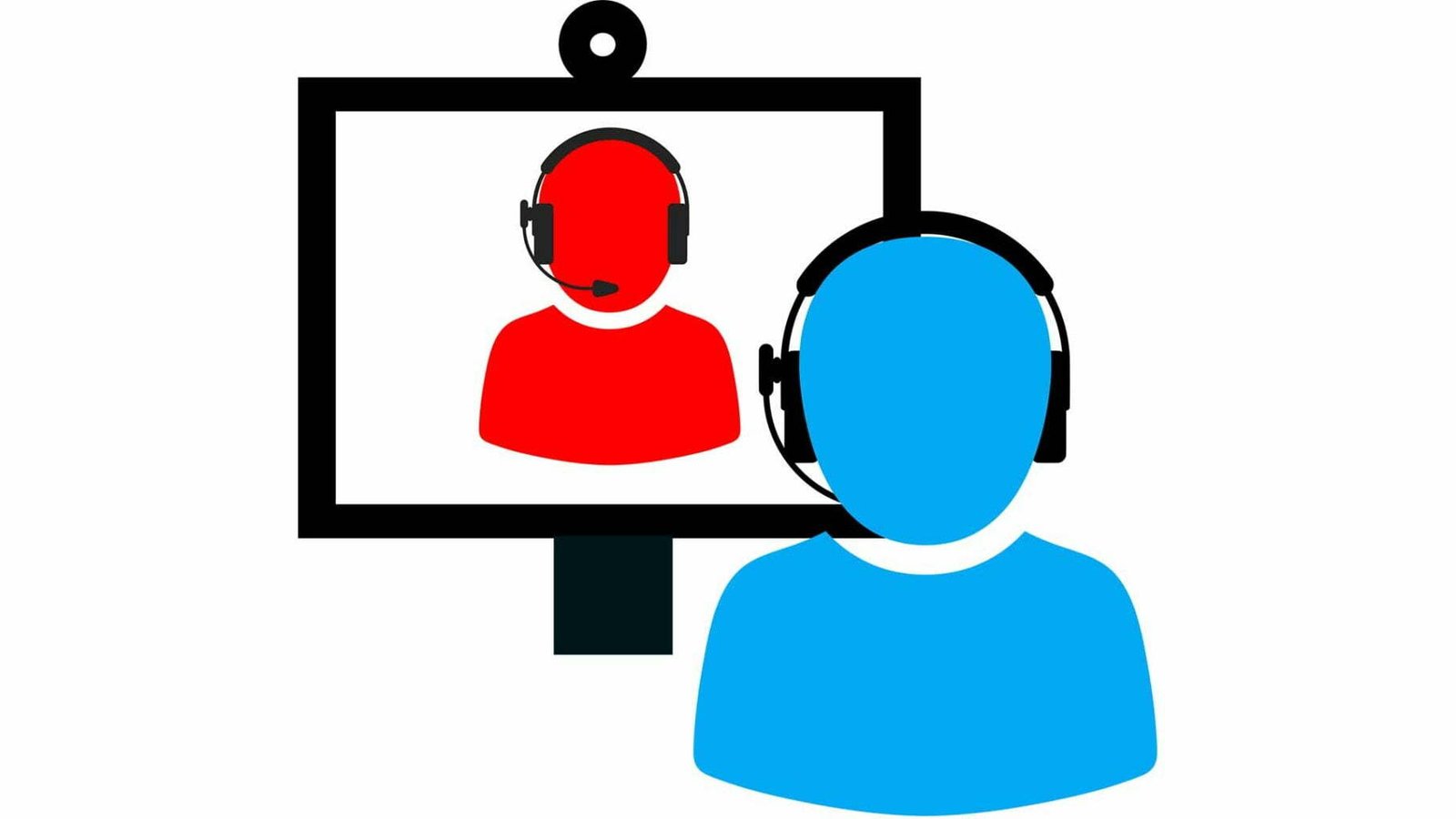 In-person verification for Amazon pay ICICI credit card:
You will need to schedule a KYC appointment for the in-person KYC verification process. They are currently covering 63 cities. The list of serviceable pin-codes is already available on the website. If your city is on the list, A KYC agent will visit you to complete your application form.
Amazon Pay ICICI Bank Credit Card Bill Payment
You can pay the outstanding bill using any of the following modes :
Net Banking
Mobile Banking
Payment Gateway
As the bill generates, you would receive an SMS and e-mail indicating the total dues, minimum due, the payment's due date, etc. You can thus keep sufficient balance to pay yourself via net banking or mobile banking.
Toll-Free No. for Amazon Pay ICICI Bank Credit Card – 1800 102 0123
Pros & Cons of Amazon pay ICICI credit card
FAQ
What is Amazon pay ICICI card?
The Amazon pay ICICI card is a lifetime free credit card provided by collaboration between Amazon India & ICICI bank. It is currently one of the most popular shopping cashback cards inside the online e-commerce market of India. It offers cashback on all online transactions and asks for no joining or annual fees.
How to get Amazon pay ICICI card?
You can easily apply for an Amazon pay ICICI card by following the 9 simple and hassle-free steps provided in this article. You can do everything in this process without physically visiting any ICICI branch just by following the mentioned procedure.
Is amazon ICICI credit card lifetime free ?
Yes, the Amazon pay ICICI credit card is completely free for lifetime. All you need is to pay your bills on or before the due dates and you will not be charged anything for your transactions.