Daikin AC Review 2022 – Top Daikin AC Models With Price & Features
Summer is approaching fast! And it looks like using a ceiling fan will not work after all. In such a time, we need a strong air conditioning unit that can make our days easy & nights comfortable. Although many top-of-the-line reputed brands are now providing their products in the Indian AC market. Today, we are going to talk about Daikin- an excellent Japanese brand inside the Indian market. In this Daikin AC review 2022, we will cover all of the most popular Daikin AC models & product series you can buy and the reason why you should consider it.
Except that, in this Daikin AC review, we are going to explain everything about all the latest, most advanced & proprietary technologies used by Daikin and how they are going to benefit the user. Moreover, we have also done a complete in-depth analysis of the components used and features provided by Daikin.
So, sit tight as you are going to learn some really cool things about Daikin Air conditioners!
Best Daikin AC series available in India for 2022
Daikin manufactures various series of ACs with different features and price ranges. Among all the features explained and reviewed until now, some are exclusive to a particular AC series only. Next, we are going to clear out which series have which exclusive feature.
The Top Most popular AC series of Daikin air conditioners are :
Daikin JTKJ AC Models
Daikin FTKG AC Models
Daikin FTL AC Models
Daikin's JTKJ series of Air Conditioners
This is the most future packed & premium series of Daikin's air conditioner available in the market. Its primary focus is to create a healthy air environment. JTKJ series is the only series with the above-mentioned Patented Streamer discharge technology, which is the ultimate solution for a polluted living environment. This JTKJ series also has the intelligent eye feature for power saving. Other than that, all the other typical Daikin AC features like neo-swing inverter, power chill operation, Coanda airflow & Econo mode.
Of course, this all comes at a cost, making this series of AC fall in the premium price segment.
Daikin 1.8 Ton 5 Star Inverter Split AC (JTKJ60U)
Daikin 1.5 Ton 5 Star Inverter Split AC (JTKJ50U)
Daikin's FTKG series of Air Conditioners
This is a balanced out series with all the needed features for a good air conditioner. It provides you with a component like a neo-swing inverter compressor for efficient running. Other than that, it has all the standard feature like Coanda airflow, Econo mode, and smell proof operation.
So, with all such features, it can be considered as a mid-ranger in the AC market.
Daikin 1.8 Ton 5 Star Inverter Split AC (FTKG60TV)
Daikin's FTL series of Air Conditioners
This is the lower budget series of the Daikin AC. This series comes with a non-inverter compressor. Here, the price-cutting results in significant drawbacks. Although, It still has all the standard features like Coanda airflow, Econo mode, power chill mode, and the PM 2.5 filter.
Daikin 0.8 Ton 3 Star Split AC (FTL28U)
Best features of Daikin AC
There are various new features incorporated by Daikin that helps make its air-conditioners more user friendly & smart.
Here is a list of some of the top-of-line smart features that Daikin has to offer :
Intelligent Eye
Sleep off Timer
Outdoor Power Supply
Self-Diagnosis
Intelligent Eye
The intelligent eye is a feature that uses an infrared sensor to detect the human presence in the room. With this feature, AC can automatically adjust its working or lower down the power usage to have optimum efficiency if there is no person in the room. It also detects any person's presence & directs the airflow towards them to facilitate a pleasant cooling experience.
Good Sleep off Timer
A good sleep off timer option empowers you to control the temperature of your air conditioner while you are sleeping. By using this feature, you can adjust room temperature as per your comfort.
Outdoor Power Supply
This is a safety feature provided by the company that makes the product fire protected. Especially when the appliance catches fire due to an uncontrolled instant high power supply.
Self-Diagnosis
The machine auto-detects the error and shows the related code on the remote screen (After pressing Key mentioned in the manual). Using the self-diagnosis, you can easily self-diagnose the error and report it to your Daikin authorized service centre for a quick resolution.
Pros & cons of Daikin AC
Why you should buy ?
Why you shouldn't ?
If you haven't read the Buying Guide for AC that we have specifically designed for this year, we recommend you to read that first. The AC buying guide is a complete layout of the modern AC technology and also contains the Tips to choose the right AC model as per your priories & preferences. Its the guide which make you understand the similarities as well as the differences between different AC models from the Best AC brands. So, you can check it out here…
AC Buying Guide 2022 – Top 9 Best AC in India that you can buy online
Best Daikin AC Models With Price And Features
Here, we have shortlisted some of the Best AC models of Daikin that you can buy in different tonnage capcity and price range as per your preferences in size and budget.
Best Daikin AC 2 Ton / 1.8 Ton
Daikin JTKJ60U 1.8 Ton 5 Star Inverter Split AC
Starting price – ₹ 67,490.00 onwards…
Daikin 1.8 Ton 5 Star Inverter Split AC
Starting price – ₹ 58,990.00 onwards…
Best Daikin AC 1.5 ton
Daikin JTKJ50U 1.5 Ton 5 Star Inverter Split AC
Starting price – ₹ 53,990.00 onwards…
Daikin FTKG50TV 1.5 Ton 5 Star Inverter Split AC
Starting price – ₹ 43,989.00 onwards…
Daikin MTKL50TV 1.5 Ton 3 Star Inverter Split AC
Starting price – ₹ 36,999.00 onwards…
Best Daikin AC 1 ton and lower capacity
Daikin 0.8 Ton 3 Star Split AC
Starting price – ₹ 29,800.00 onwards…
Are Daikin AC good ?
Founded in 1924, Daikin Industries, Ltd. is a Japanese multinational air conditioning manufacturing company. It is headquartered in Osaka, Japan & has operations in India, China, Australia, Japan, United States, Southeast Asia, Europe, Middle East, Latin America, and Africa.
In India, the company has a manufacturing unit as Daikin Airconditioning India Pvt. Ltd. It is situated in Okhla Industrial Area, Phase 3, Delhi. Most of the AC models that the company is selling in India are manufactured here.
With about 90+ years of manufacturing experience, Daikin is one of the oldest and most reputed players in the AC market. It's indeed a great brand, as we all know how good Japanese companies are in the field of technology. So, if you plan to buy an AC, Daikin should be one of the top contenders on your brand priority list.
Cyborg fact:
You will find it fascinating to know that Daikin is the inventor of variable refrigerant flow (VRF) air conditioners. Although, they failed to trademark "VRF" and later, the systems are remarketed as "VRV" (variable refrigerant volume).
Daikin is the company that has made the first split and multi-split air conditioners. Moreover, Daikin also co-developed the R-410A refrigerant with Carrier.
Top Features & Modes of Daikin AC remote control
The Daikin AC remote control has the following basic features:
ON/OFF button- Press this button once to start operation. Press once again to stop it.
Display (LCD)- Displays the current settings.
TEMPERATURE adjustment buttons- Changes the temperature setting.
FAN setting button- Selects the airflow rate setting
POWERFUL operation button
MODE selector button- Selects the operation mode (AUTO/DRY/COOL/HEAT/FAN)
SENSOR button- INTELLIGENT EYE operation
ON/OFF TIMER button
QUIET button for OUTDOOR UNIT QUIET operation
Basic Box content of Daikin AC
1 Indoor Unit,
1 Outdoor Unit,
Inter Connecting Pipe,
1 Remote,
3 Manuals,
1 Warranty Card
Compressor Quality of Daikin AC
Daikin air conditioner comes with a variable speed compressor. Most ACs from Daikin use an inverter compressor technology, which means there is no need for the compressor to be turned off and ON to regulate the room's temperature. The speed of the compressor can be varied to maintain the cooling to optimal levels. Overall, this inverter compressor is much more energy-efficient than any other fixed-speed compressor.
Except this, additional improvements & modifications are made by Daikin to increase the compressor's efficiency. Neo Swing is the properiotory compressor technology that Daikin uses in its Air Conditioners.
Daikin's Neo Swing Inverter Compressor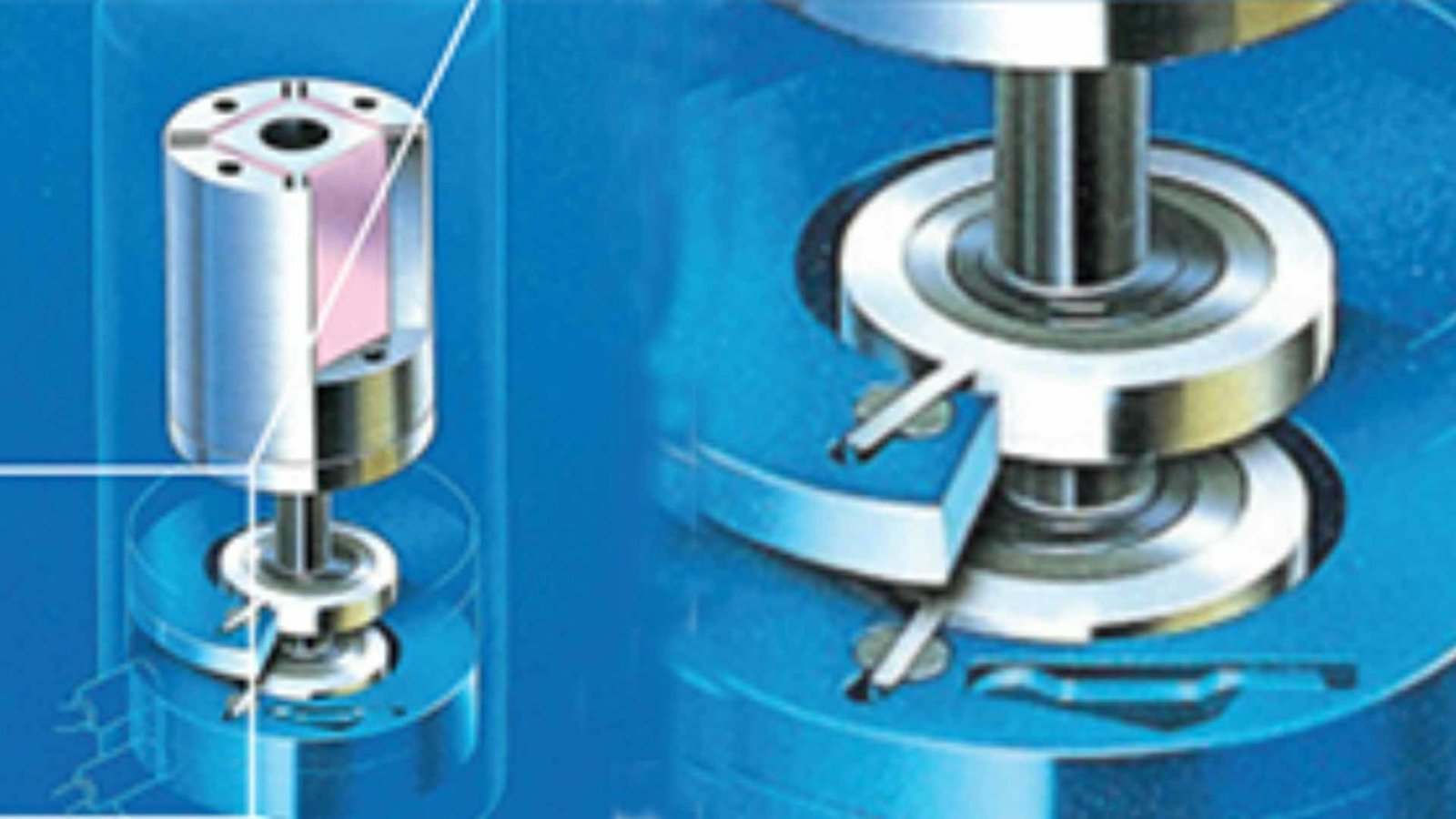 A swing compressor has fewer moving parts, resulting in less friction & vibration during working. It also prevents leakage of refrigerant gas during compression. These advantages provide quiet and efficient operation.
If you are interested in a more detailed overview, here is Daikin's official page on it.
Quality of Condenser Coil in Daikin AC
Daikin AC comes with a 100% copper condenser coil. Copper condenser coils are the most efficient coil available as of now. A condenser is the backbone of any AC because it's the condenser coil on which the cooling mainly depends. The compressor in the Daikin AC is one of the best to get as its capacity and efficiency are highly optimized for better performance.
Oscillatory Refrigerant Motion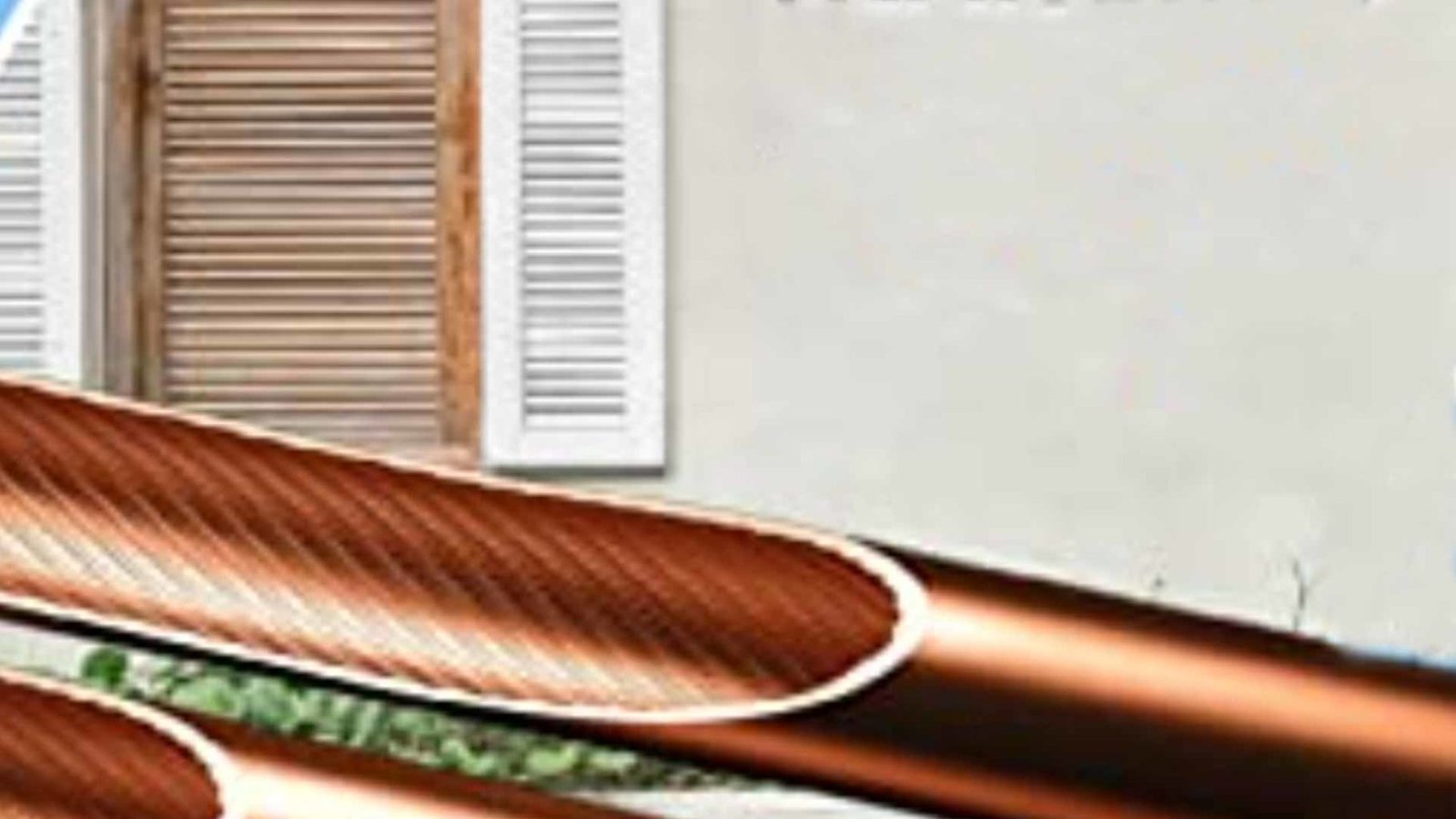 The copper pipes used in the condenser coil are grooved from inside. Grooved copper pipes ensure oscillatory refrigerant motion, which helps in ensuring better functioning. This motion also increases the heat carried by the refrigerant, thus providing more efficient & faster cooling.
Cooling capacity of Daikin AC
Any AC made by Daikin colls your room fast & efficiently. You can choose a model from its different series that provide a suitable solution to your cooling ways & requirements. Here are the main noticeable features of Daikin AC in this regard :
R-32 Green Refrigerant
Almost all Daikin AC uses an R-32 green refrigerant. This is the industry standard refrigerant that you will get in premium AC segments. Some lower-budget AC models use R410A, but it is less efficient than R-32. There is not much to say because companies can use no other refrigerant type due to environmental concerns. Anyways, after all, it provides the best cooling & efficiency when compared to others.
Power chill operation
The Power chill operation is a feature that temporarily boosts the cooling rate capacity of the AC. Whenever you turn –on this mode in your AC, the cooling rate gets to a maximum so that the room can attain the desired temperature in a much lesser time. However, feature will automatically turn off itself after a burst of 20 minutes.
Coanda Airflow
The Coanda Airflow technology works on an air effect known as the Coanda effect. This effect is utilized in these ACs to attain a longer airflow length, meaning that the airflow can reach a far-away wall opposite the AC unit. It helps the AC provide uniform cooling in the room, even in the presence of too much furniture.
Cyborg fact:
The Coanda effect is the phenomena in which a jet flow attaches itself to a nearby surface and remains attached even when the surface curves away from the initial jet direction.
The phenomenon derives its name from a Romanian-born aeronautical engineer – Henri Coanda.
Build Quality of Daikin AC
The Ac from Daikin are very sturdy & built to last. The build quality also is premium & some variants come with extra layer protection for specific installation environments. The construction quality is at par with the industry standard. Here are some of the Daikin AC features that make it stand out:
High Impact Polystyrene IDU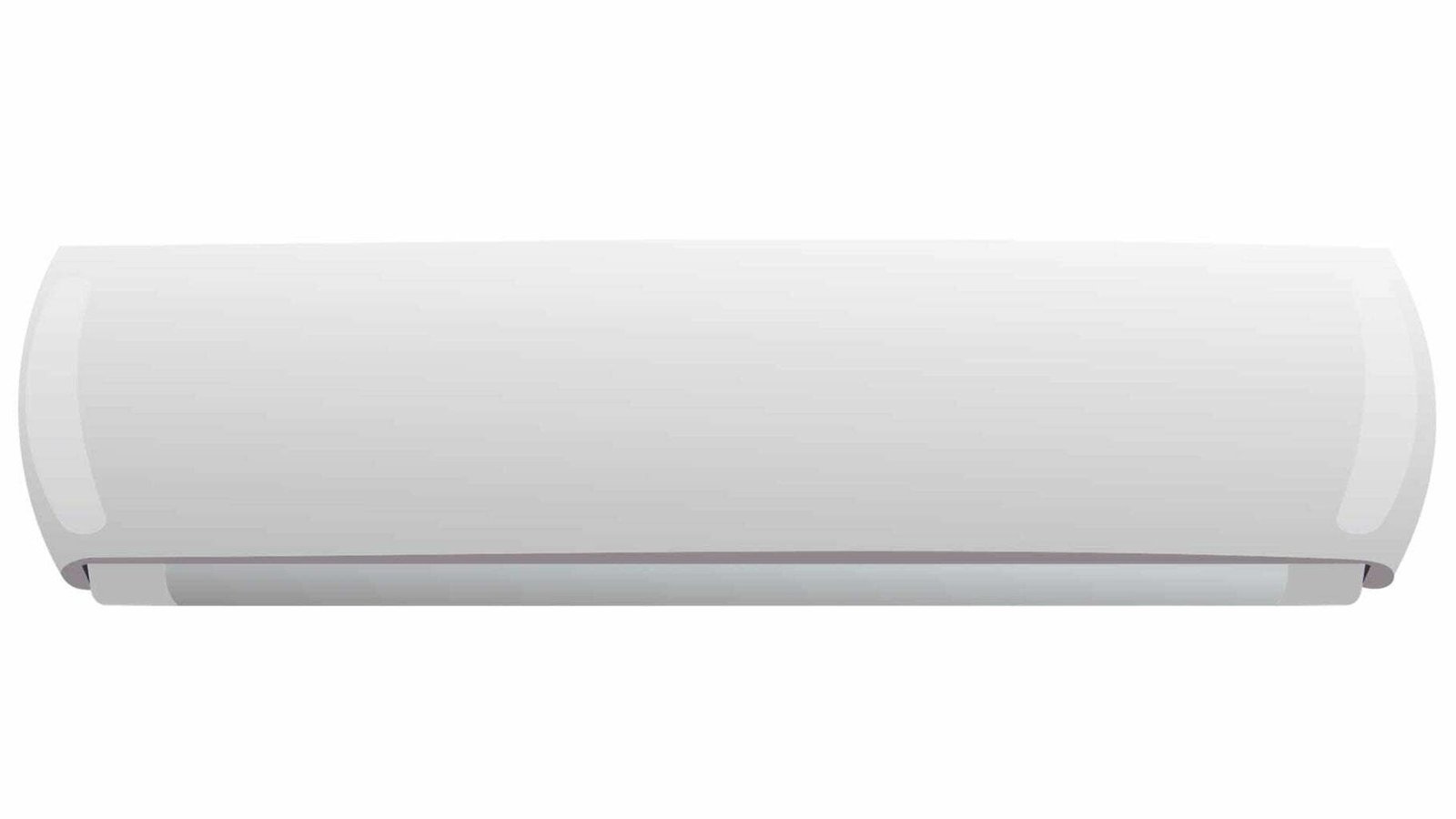 The Daikin air conditioners have a high impact polystyrene indoor unit which gives a long-lasting physical life to it. Mainly it prevents colour from fading in the longer run, which we all have seen in harsh environmental conditions. This helps retain colours and prevent white parts from getting yellowish.
Strong Insulation Kit
It is the protection that Daikin provides for the outdoor unit. Daikin XLPE Insulation kits are specially UV treated to ensure longer life. As the outdoor units are exposed to the sun, it prevents corrosion due to prolonged weather exposure.
Energy efficiency and Star rating of DaikinAC
All the Daikin AC models come with good ISSER ratings and perform well in the area of energy conservation. Especially the AC segments, which come with the neo-swing inverter compressor, performs exceptionally good. Here are a few additional features which further optimizes the efficiency :
Econo Mode
Econo mode enables efficient operation by limiting the maximum power consumption. It is useful when using the air-conditioner and other electrical devices simultaneously on a shared electrical circuit. This mode helps you in reducing your electricity bills.
Air filtration by Daikin AC
Daikin has patented a technology of their own known as Streamer discharge technology, which does a remarkable job filtering the air. Here is an overview of it :
Smell Proof Operation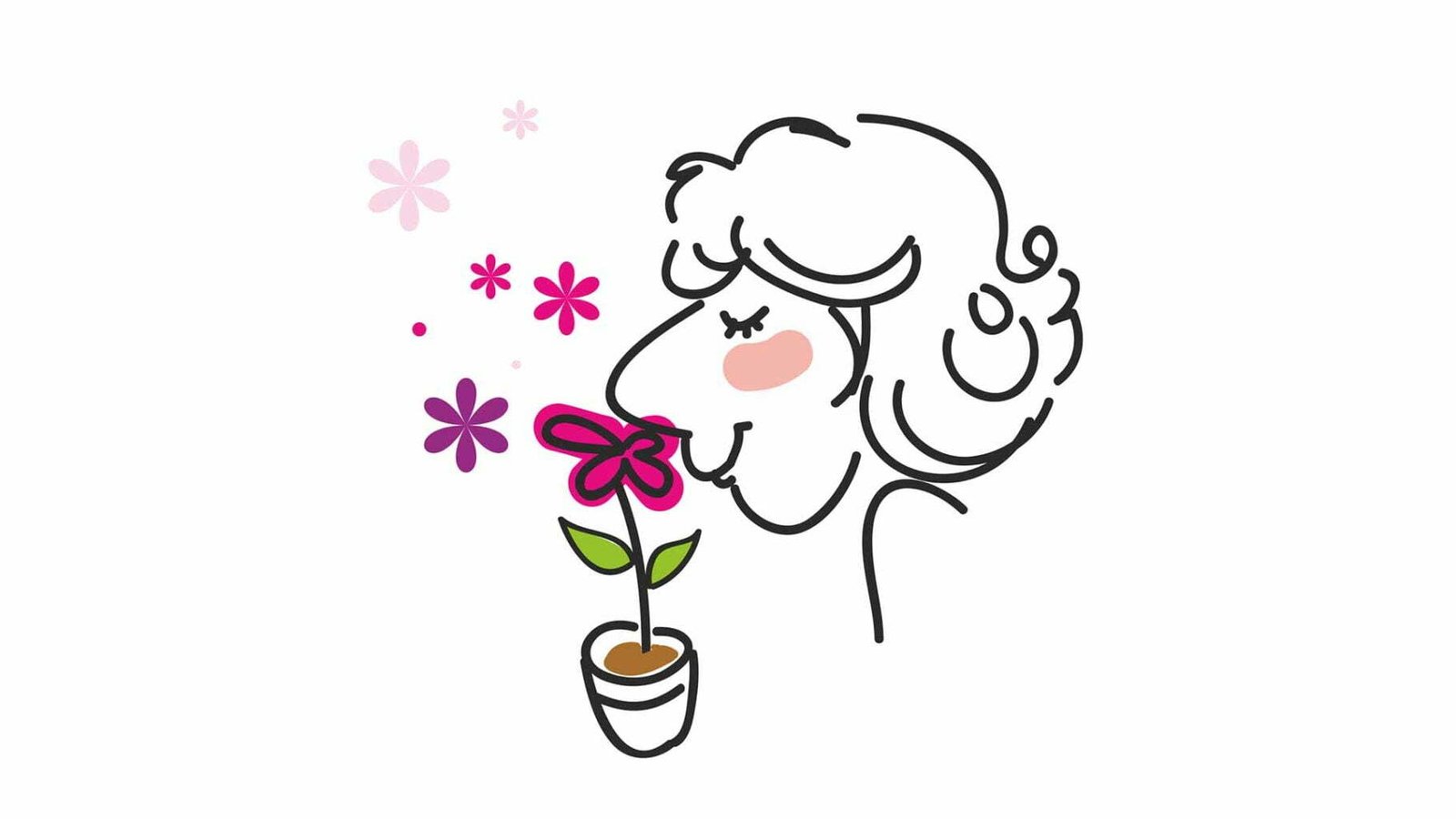 It is a feature that uses the fan to dry the indoor unit to prevent it from retaining moisture and thus preventing the growth of mould. As we all know, moulds are responsible for foul smell; Daikin smell-proof operation helps remove it. Additionally, when the air conditioner is started, in the first 40 seconds, it sucks out the air so that any bad smell doesn't enter the room.
Patented Streamer discharge technology
Streamer Discharge is a type of plasma discharge in which high-speed electrons capable of oxidative decomposition are generated. It can eliminate bacteria and mould as well as hazardous chemical substances and allergens, etc. This feature gets activated When the viruses enter the device and a discharge of electrons happens. These electrons then react with the impurities and decompose their outer surface. The decomposition done by the oxidation converts them into harmless nitrogen, oxygen & water.
PM 2.5 filter
PM 2.5 filter used to filter the microparticles of 2 to half micron width. This is the filter generally used to filter out the pollution generated by vehicles & industries.
A Review of After-Sales service of Daikin AC
The company has excellent after-sales service support. They have a 72-hour installation policy & you will also get separate warranties on different components. In case of any breakdown, you can register a service request on their website or call their customer care support & service. They will most often ask for pictures of the defective part over WhatsApp and do the needful repair or replacement. We have summarized all this Daikin After-Sales service review in the next few points given below :
Standard Installation will generally cost you around (₹1099 +GST) & is done within 72 hrs from the time of delivery.
Note: The installation cost may vary in accordance with the current ongoing offers.
Some additional charges for core drilling, extra copper wire, stand/fitting & other accessories can be asked by the engineer.
Daikin customer care number: 011-40319300/1860-180-3900
You can register for a service request by clicking here.
The standard warranty is provided in the following manner (unless specified).
1 Year on Product
1 Year on Condenser
5 Years PCB
10 Years on Compressor
Daikin AC service centre in your area
You can easily find the location of a Daikin service centre in your area by clicking on the link given below and filling out the details specified n the page.
https://www.daikinindia.com/products-services/daikin-service-locator
Daikin AC installation – Top 9 things to take care of
Check for any manufacturing or handling defects or breakage by yourself before calling the installation engineer. Ask for a replacement if the product is damaged.
Keep the distance between the indoor and outdoor units as minimum as possible. It will reduce the cost of the copper pipe and lower the amount of heat gain into the refrigerant. The maximum distance should never exceed 15 meters.
Always install the indoor unit of split AC on a wall strong enough to hold the weight.
Place the outdoor unit on a flat and rigid surface to avoid vibration during operation, which can cause damage to internal components. Always use a water level to level things out.
Don't place the outdoor unit in very hot, humid, or dusty areas. If you are placing it onto the ground, put it on a flat concrete pad to avoid water entrance. Preferably place the outdoor unit in the shade for better efficiency.
The indoor unit of split AC requires at least 15 cm of open space surrounding its top and sides for proper airflow.
Try to Mount the indoor unit of split AC at the height of 7-8 feet above the floor.
Do your best to minimize how much the pipes and cable bend, to ensure that the unit performs well.
Ensure the indoor unit tilts backwards 2-3 degrees so that water can easily flow out of the drain pipe.